Blizzard Watch Plays D&D: The exciting conclusion of our adventures in Otherweald!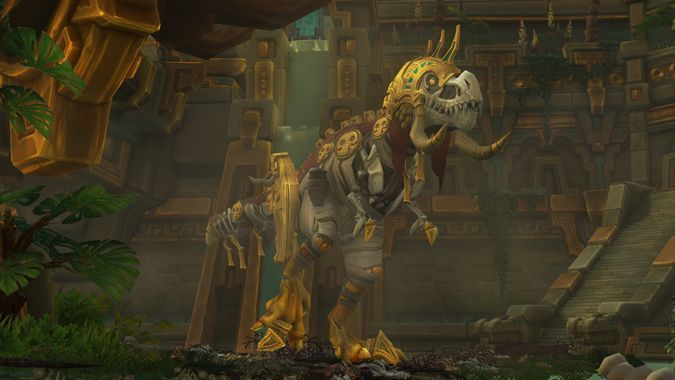 It's been quite an adventure, but the Blizzard Watch D&D crew has wrapped up its adventures in Otherweald. You can now listen to DM Joe Perez send players Andrew, Anne, Cory, Deb, Liz, and Matt on a journey that takes them from an interplanar circus to the distant jungles of Saratash, fighting everything from creepy clown gods to undead dinosaurs. There was even a musical number!
What can I say? It's been an adventure, but this episode has been our last, so I hope you enjoy the conclusion!
Not caught up on our Otherweald game? You can listen to the all seven episodes on Soundcloud right now. If seven episodes is a bit too much of a commitment, it's split into two arcs: episodes 1 – 3 cover our adventures in the interplanar circus while episodes 4 – 7 cover our trek into the ancient temple of a death goddess.
You can listen to Episode 7: The enormously entertaining ending on Soundcloud or directly from this post. You can also click on download icon along the lower bar of the player below to listen on your own device.
You can also subscribe on Spotify, iTunes, or your podcast player of choice to be notified when a new episode is released. You can also catch up on our other podcasts — including our new tabletop gaming Tavern Watch podcast — on our podcast page. And if you subscribe to our Patreon Tier 2 or above you can listen to all of our podcasts early, as well as uncut versions of the Blizzard Watch and Tavern Watch podcasts.
Thanks for your support and enjoy the show!