Meet the adorable animals of Assassin's Creed Valhalla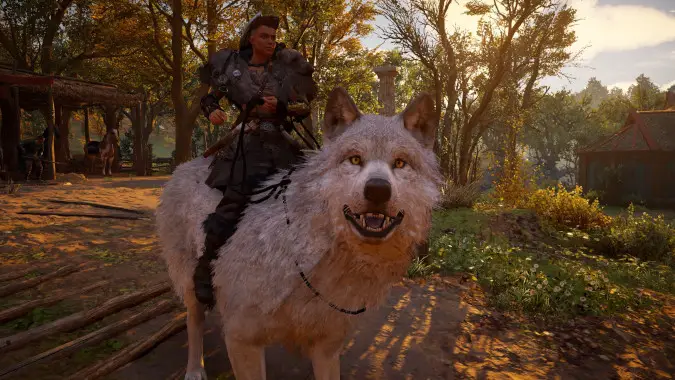 Yes, technically Assassin's Creed Valhalla is a game about being a Viking and stabbing lots of people, but it's also secretly about gathering lots and lots of cute animals to roam around your settlement. Dogs? Check. Cats? Check. Fox? Check. Giant fluffy wolf and lynx mounts? Oh yeah, that's a check. And with a new DLC that recently dropped, now is the perfect time to revisit Eivor's saga and its amazing animal animations.
Yes, you can pet the dog
And you should!
You can also pet this dog
And you should!
You can even pet this dog
And you should!
You can pet landlocked cats
And you should!
Or you can pet your boat cat
Some players may have missed it because there is no explicit button prompt, but you can pet the cat on Eivor's boat in Assassin's Creed Valhalla pic.twitter.com/JRULKhykw1

— Can You Pet the Dog? (@CanYouPetTheDog) June 25, 2021
And you should!
Sadly, you cannot pet the fox
But you can rescue it from a slightly daft lady and have it run around by your longhouse. Which you should!
And you can ride a wolf…
Hati: good at cuteness, bad at doors.
…or a lynx…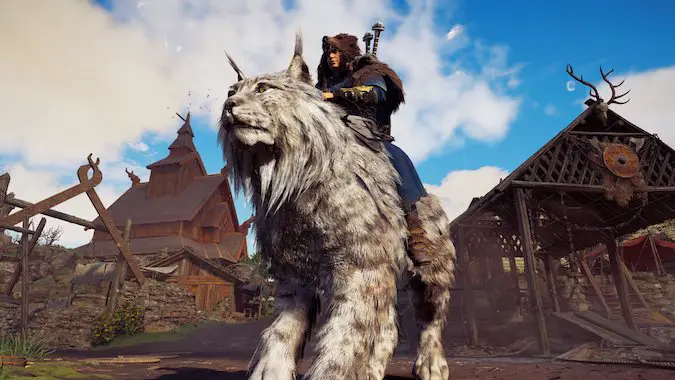 Also good at cuteness, ability with doors is unknown.
…or a bear!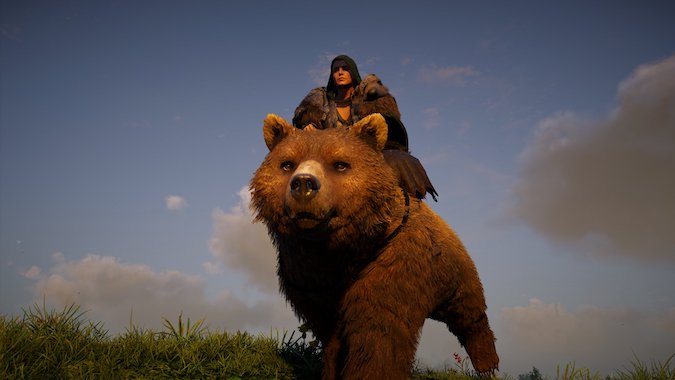 Thanks to Eivor's Number One Fan (aka Blizzard Watch's Matthew Rossi) for the lynx and bear screenshots!