How would you like more group scaling in World of Warcraft?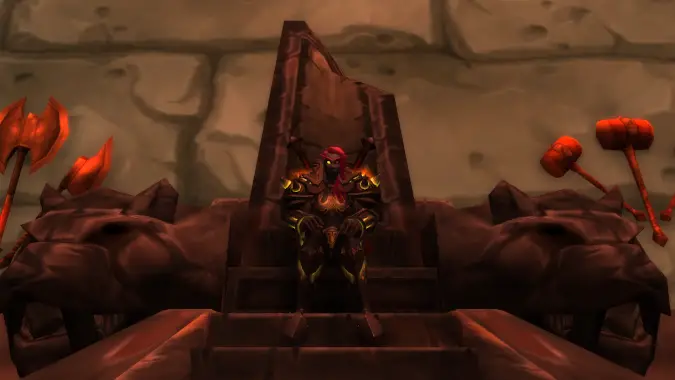 I've been thinking about this one for a while — with timewalking basically extending the life of various dungeons in World of Warcraft almost indefinitely, there's a lot of cool stuff in there, and it scales up to level — what if we could run old raids with a group of five players and get loot scaled for the current expansion, perhaps even run those raids as Mythic+ dungeons? What if you could take an entire raid into Scarlet Monastery, or the original Upper Blackrock Spire, and have it scale up to the current expansion's raid difficulty?
I'm not saying this is in the works and I'm not saying it would be easy — there may be all kinds of reasons why this wouldn't be a good use of resources or a non-trivial difficulty to execute. I'm more wondering if it would even be popular — would people want to run, say, Blackwing Lair as a five player M+ dungeon and get the Untamed Blade as a ilevel 226 item in Shadowlands? Before you say that's impossible, we can find various Timewarped items in the database right now that would do exactly that, so there's at least the possibility of doing so for smaller groups.
Before we get ahead of ourselves, though, is this an option that World of Warcraft wants or even needs? Do we already have plenty of raid and small group content? Would you personally enjoy getting to keep more of the older content relevant during timewalking? Or would it be a waste of time and effort and they should just focus on whatever new system they have now that they're going to stop working on and abandon completely once the next expansion comes out not that I'm jaded or anything? Are you down for more evergreening of content, or do you prefer they look forward, not backwards?