The Accuse: First of all, how dare you.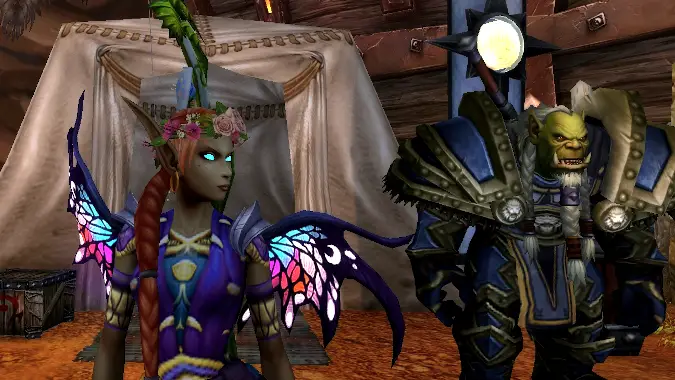 I'd just like to take this opportunity to object strenuously. To everything.
This is The Queue, where you ask us questions and we pick them apart until you're a little afraid you even asked.
---
VALENCEMAGI
What I want:
The She-Hulk movie, but it's an intense 2 hour court-room who-dun-it thriller, and at no point is the fact that she's 7′ tall and green ever brought up or commented on.
Just gaslight everyone in the audience who can't tell if something's missing or if they should already know who everyone is.
Weirdly, this would actually be quite realistic in terms of a courtroom drama. It's pretty infrequently that counsel's appearance is commented on — as long as it's appropriate, a la My Cousin Vinny. I might see someone getting weird about her green complexion if they didn't know her already, but beyond that, not really. And in the Marvel universe, civilians know all about superheroes. They know The Hulk. So it wouldn't be like a green person suddenly showed up in our world.
Having opposing counsel say something like, "wow, you're tall," would be extremely rude and likely prejudicial in some way, especially if it's a jury trial. It's not like people commented on, say, Sam Waterston's majestic eyebrows in the middle of cross-examination.
---
SPENCER MORGAN
You're in here playing video games? I guess that means you finished your homework.
Good thing you're not my real dad.
---
PIDIA
Asking opinions about "Rogers: the Musical" sounds very on brand for Anna
Let's just say if Lady Moonberry doesn't start previewing a new set, it's a huge missed opportunity.
---
KALCHEUS
Anyone else notice a background download for WoW? I know it's too soon for 9.1.5, so that's weird
Lately I've been having A Hard Time logging in to WoW. I don't feel like I really need to go into detail here, since both the world at large and that company in specific is all but literally on fire right now. But the thing is, WoW's really the only game I'm actively playing on my PC on the battle.net launcher. I play Hearthstone on a tablet occasionally, and I've been playing Hades to scratch my ARPG itch. As a result, every time I do get that vague itch to log in to WoW, I boot it up and it's another ten-fifteen minutes of waiting before I can actually log in, let alone the extra updates to like, the Overwatch PTR, so the impulse to log in is next to nothing by the time the whole thing is patched and ready to roll.
So no, I don't really notice random background updates. I barely notice major revisions at this point.
---
ARMENIUS
Is there anything more powerful than buying a package of shelled pistachios, and then eating them by the *handful*?
Buying pistachios (which your five year old doesn't like) in the shell (which he loves to open).
He gets manual dexterity enrichment and strengthening by opening them. I get to eat fistfuls of pistachios without hulling them myself. It's really a win/win — but don't tell him about it because I'm clearly winning by the largest margin here.
---
MUSEDMOOSE
Q4tQ: how long did it take you to notice that today's column is titled "The Cue"?
Pfft, no it's not.
---
RED
are we excited about Kena: Bridge of Spirits?
The only thing I have room for hype for right now is Skatebird, and that's because the hype I have for it is so ridiculously huge it cannot be contained by normal means.
The irony is, I kind of doubt that I'll actually enjoy playing it all that much. I usually only play games on PC. My thumbs are double jointed, so I generally have a limited degree of dexterity with them, and holding normal controllers is uncomfortable, both because of that and because they're made for hands far larger than mine. Unless you can remap to a mouse look control system, driving-style games — and by extension, likely a game like Skatebird — are really tough and a little janky to control using a keyboard and mouse combo. Even if you can, that means you're at the mercy of the automatic camera, which can be tough in a game like Skatebird where you're intended to do tricks like flips.
But still… day 1 purchase.