The Queue: The System Is Down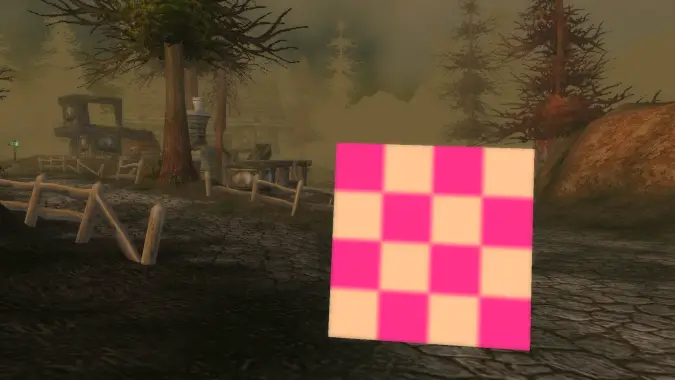 Sometimes, the only way you can express yourself is with a 20 year old meme.
This is The Queue, where you ask us questions and we'll answer just as soon as we finish burninating the countryside.
---
DUTRIMI
Played an Arms Warrior to about level 13 and repeatedly died on stuff that should be too easy. Switched to Fury and love it. Its amazing how a simple spec change can change your enjoyment. So QftQ, what simple change did you make that resulted in much more enjoyment in your gaming.
I keep saying it and it keeps sounding like a joke, but a second monitor makes gaming on PC so much more enjoyable.
Sure, usually it's to play a grind-heavy game and watch something like a Super Smash Bros announcement (or Netflix or whatever) at the same time. Forget Netflix & Chill, give me Netflix & WoW Fishing. However, it also lets me do stuff like follow maps or make pricing spreadsheets or even just keep an eye on Tweetdeck for news while I'm playing. I can also have a game like WoW open to double check something while I'm writing over in the other window. This is also especially useful for video content creation, but really, a second monitor is a game changer for almost anyone.
I will say I think a third monitor might be even better, but my desk is too small for one. Or a fourth.
---
KALCHEUS
Well Facebook is back. I guess it was good while it lasted.
Every six months or so I tell myself that I should really use Instagram more. I'm objectively kind of cute, and I have what might be considered an interesting life and/or job. The feeling usually passes in a day or two when I realize I have to update my Stories literally every day, and who has time for that? But regardless, I give myself a non-specific goal and go ham for a couple days before I realize it's pretty unsustainable long-term and I should really just post silly tweets instead.
The day before yesterday was that day, with the wild hair that I'd start doing it 'more' yesterday, so I guess I'm grateful that the universe saved me from myself for once. So, sorry not sorry.
---
ROXXII
Queue I have an idea but it will result in me abandoning my warlock already maybe. So once the patch goes live my shaman will float between whatever Covenant suites what I'm doing best but I think I want a ranged goblin in each Covenant. Here is my idea: warlock stays Night Fae, my hunter becomes a Kyrian, I finish leveling my mage as Frost Venthyr, and my priest finishes leveling as Shadow Necrolord. The Covenant armors from 9.1 will be the foundation of their mogs so they all look pretty similar, problem is the ones I want for Kyrian and Venthyr are the Exalted with Death's Advance and the Necrolord one is the 77 Renown version.
Currently only the warlock and hunter are at max level. I am contemplating playing the hunter instead to get started on unlocking Kyrian things. Thoughts?
So, I can't really begin to conceptualize this without a spreadsheet on my second monitor, but for me, it seems like you should definitely just play what you're having fun playing and not think too hard about it.
I definitely understand the idea of maxing out all the Covenant goodies, but if you're doing so in pursuit of an arbitrary-ish goal, you're likely to burn out, much like me trying to post to my Instagram Stories every day. Given the current development timeline trajectory of Shadowlands, you… have time to do all that stuff, anyway. And, also given the trajectory of the Covenants, it would make sense to wait to grab all your stuff when the development cycle is officially kind of at its end.
However, that said, Theotar's parties seem lit so I'd definitely consider a Venthyr alt just for those.
---
DUTRIMI
I've got a deep dark gaming secret. I think the plot of FF7 makes little to no sense. Q4tQ – What terrible secret do you hold about gaming?
Platformers make me anxious and I hate them. It doesn't matter if it's Celeste or Super Mario Bros, if I can fall to my death they make my palms sweat and my chest tight. Even when my kids make my play the obstacle-course style games called Obbys on Roblox I hate literally every minute of it — though to be fair, there's not a lot that's redeeming about Roblox.
The real irony is, I'm not really agoraphobic IRL. Usually when I feel that way I'm scared I'll drop my phone more than I'm afraid that I'll fall. It's just that poor little video game character above a pit of acid or spikes, or worse, pure nothingness. Brr.