Five unique D&D and TTRPG streams to watch while you're waiting for more Critical Role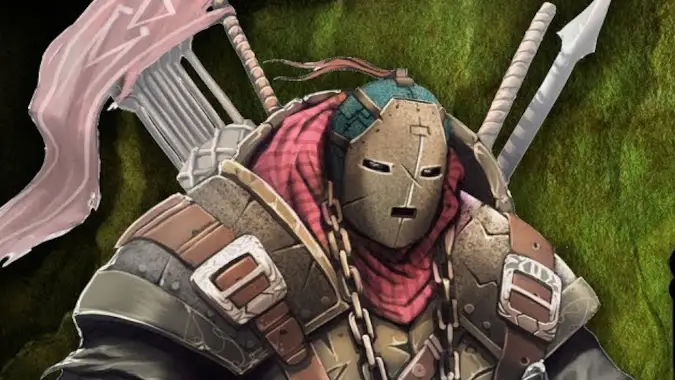 So, you want to watch some streamed D&D or other tabletop RPG action, and you're of course already watching Critical Role because it is the ten thousand ton gorilla amongst streamed tabletop games. But with the main Critical Role campaign on a break with campaign 3 slated to begin October 21, and only so many episodes of their Exandria Unlimited miniseries available to keep you busy til then, perhaps you're looking for something else — something different.
Well, while I don't watch every stream or RPG show out there, I do watch a lot of them, so here are my recommendations for new shows to watch while you're waiting for Critical Role campaign 3 — or if you just need more TTRPG action in your life.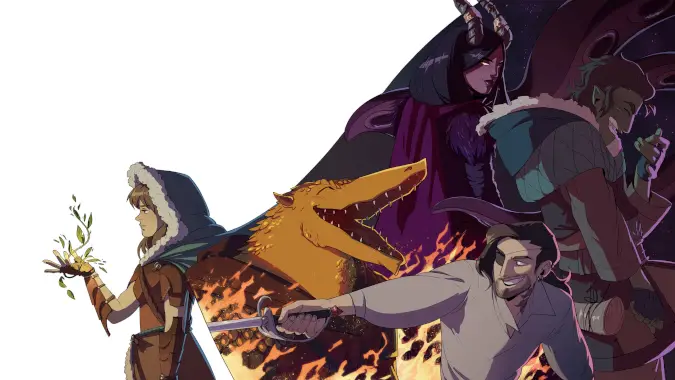 The Oxventurer's Guild
One of my absolute favorite D&D streamed games, The Oxventurer's Guild follows the various shenanigans that the folks at Outside Xtra and OutsideXbox get up to on the regular. The series started with a one-shot D&D game with the staff of these well-known gaming YouTube channels, and DM Johnny Chiodini has done an excellent job keeping a group of novice D&D players on track. Nowadays the group much more experienced than they were back in 2017 when they started, but there's still an air of fun over rules to the whole show that I find endearing. There's a full playlist of every single Oxventure game, and they often stream new games on YouTube as well.
The character interactions are where a lot of the fun of the game comes from. Mike Channel's Dragonborn Paladin Egbert is dim but earnest, loves bombs, and refuses to believe in ghosts despite having met several. Luke Westaway's Dob is a Half-Orc Bard who loves adventure and throws all of their money in convenient lakes if given half a chance. Jane Douglas' Prudence is a Tiefling Warlock turned up to eleven, who often annihilates foes with her Eldritch Blasts after doing so first with cutting asides, and Andy Farrant's Corazon de Baena is a pirate, a Rogue, a Swashbuckler and kind of a charming idiot. Ellen Rose's Merilwen often is surprisingly deadly with spells you wouldn't expect like Spike Growth.
How to watch: Check out their playlist on YouTube and watch out for the next stream — they're not on a set schedule, so it's often easier to watch them after the fact.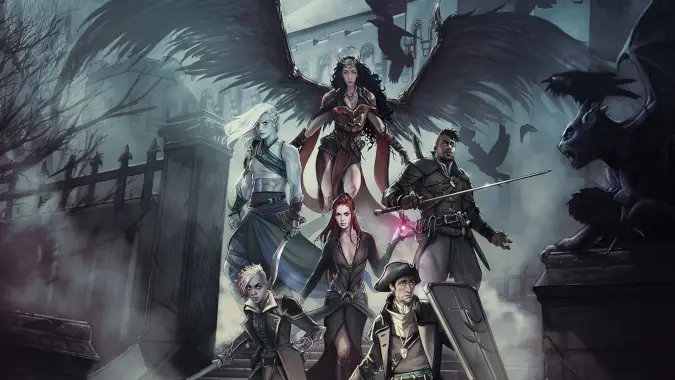 The Black Dice Society
The Black Dice Society is a much more polished affair than the Oxventure sessions, which is by design on both fronts. While I love the energy and comedy of the former, the latter is an immaculate and gripping D&D adventure set in Ravenloft, the infamous Domain of Dread where Dungeons and Dragons meets horror.  B. Dave Walters is a skilled DM, one of the best out there, and the cast is frankly amazing. Tanya DePass as Fen the Drow Dhampir, Noura Ibrahim as the mysterious Nahara, Deejay Knight as the lycanthropic Desmond, Saige Ryan as the resurrected Valentine, and Becca Scott as former gladiator Tatyana are all fun to watch bounce off each other, but for my money Mark "the best crazy priest on the Citadel" Meer as Brother Uriah Macawber is the standout.
How to watch: You can catch up with the back episodes of the show on the D&D YouTube channel, or watch live on their Twitch channel Thursday afternoons (streaming before Critical Role). You can also follow them on Twitter so you'll be up to speed on when they're playing next.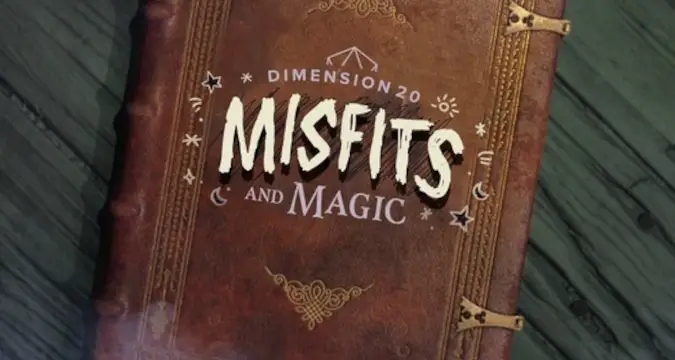 Dimension 20: Misfits and Magic
This one's a very new series and it's only available on Dropout.tv, but just from watching the YouTube trailer my curiosity was piqued enough to give it a shot and I really think the show has legs. It's run by Aabria Iyengar who runs Critical Role's Exandria Unlimited campaign and is rapidly impressing the heck out of me with her GM chops. Performers like Erika Ishii, Danielle Radford, and Brandon Lee Mulligan look like they're having a lot of fun with the whole premise of modern day magic school role playing.
How to watch: Dropout actually costs money ($5 per month or $50 per year) and you have to subscribe to watch the content Dimension 20. To get a sense if you want to lay out the cash for it, there are highlight videos on YouTube that will give you a sense of what the show is like. I think Lou Wilson's "Private school is bleeping weird" sums it up, although he didn't say bleeping, so also be warned about mature language I guess.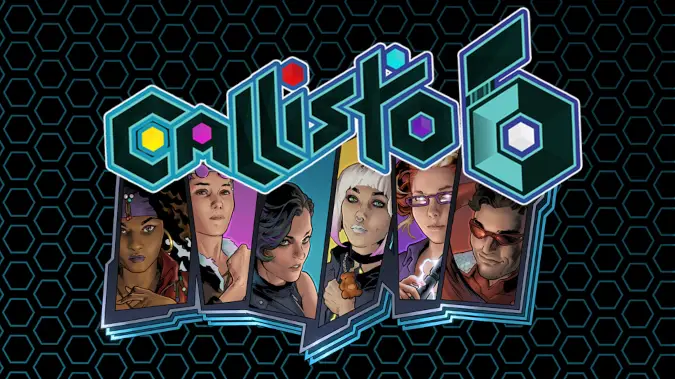 Callisto 6
Are you looking for a cyberpunk superhero game set in the year 2119? Well, why not? Because frankly, I love just about everything in that idea — I love superhero RPGs, I love Cyberpunk RPGs, and I think you'll love Callisto 6, a Cypher System-based streaming RPG show that goes places a typical fantasy RPG just wouldn't.
The show was supposedly going to continue into a third season, but that was back in 2019, and I've heard nothing new about it since. That's sad, as it was an excellent game to watch and it inspired some ideas about a supers game I'd like to run someday here with the Blizzard Watch crew. I mean, years before the pointless controversy about wheelchairs in D&D — seriously, if people want to play a character in a wheelchair let them — Lacey from Callisto 6 was a full fledged cyberpunk superhero in one.
How to watch: If you want to read the introduction to the show, Geek and Sundry conveniently has one up for you, and you can watch all the episodes so far on YouTube.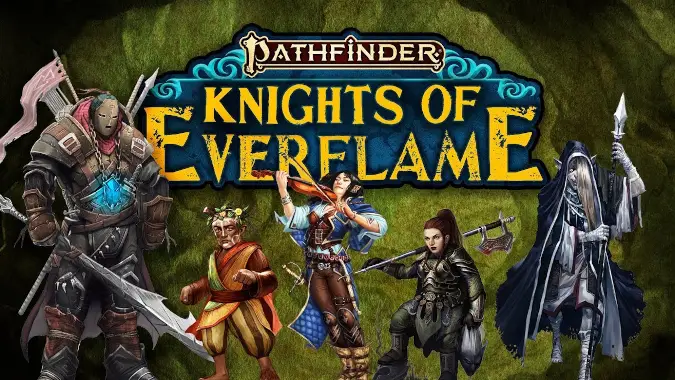 Pathfinder: Knights of Everflame
Yes, it's a Pathfinder stream.
And yes, I really like Pathfinder but I'm really putting it on this list because Jason Bulman is very educational to watch as a game master. As you'd expect from the person who designed the original Pathfinder and its sequel, he has a lot of insight into the game, both how it works and how it should work. He's gone on to GM other streams, such as Oblivion's Oath, Band of Bravos, and there are more coming.
What's really interesting about the Paizo streams is that they're generally not a group of performers. Knights of Everflame is an exception, more akin to the big dogs of streamed RPGs with actual performers, but Oblivion's Oath and Band of Bravos are games played by game designers, and so it has a different feel and is really interesting to watch, at least for me.
There's a new series, Secrets of Magic, available on the official Paizo Twitch as well.
How to watch: All episodes are available on YouTube.
And those are all the streams that I watch enough to be fairly comfortable recommending. I haven't watched L.A. by Night, because I'm really not that into vampires, but it has a lot of people I really enjoy like Erika Ishii and B. Dave Walters on it, so it's likely very good. Consider that an honorable mention.
Oh, and support @mustangart, the developer of the Combat Wheelchair. It's cool to see people get included and have tools to help them make the characters they want to play.
Originally posted 7/20/2021. Updated 10/5/2021.