8 spooky and seasonal games to play this Halloween (if you're kind of a scaredy-cat)
There are folks who see Halloween as the time to indulge in all things creepy, chilling, and craven — this article is not for them. This article is for the people who want to celebrate the season without being scared or grossed out by traditionally recommended "scary games."
For those of us who are about the treats rather than the tricks, here are some excellent titles for your seasonal enjoyment.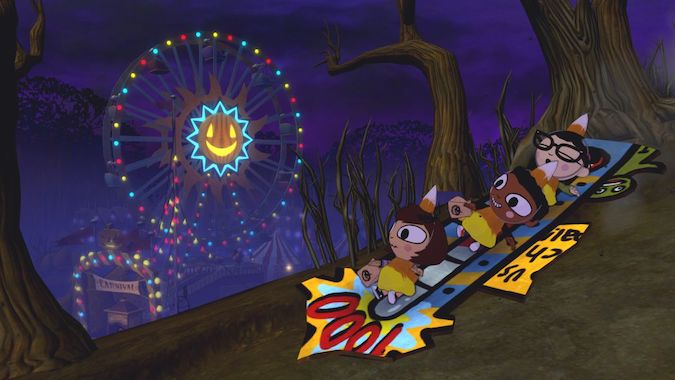 Costume Quest
Forget the Silent Hills and the Residents Evil — Costume Quest is the ultimate Halloween game. Trick-or-treating becomes a core gameplay system. Costumes are your in-game armor. Candy is the currency. Everything awesome about the holiday has been perfectly adapted to a game format. It's a must-play for anyone who wants to feel festive without a whiff of gore or horror.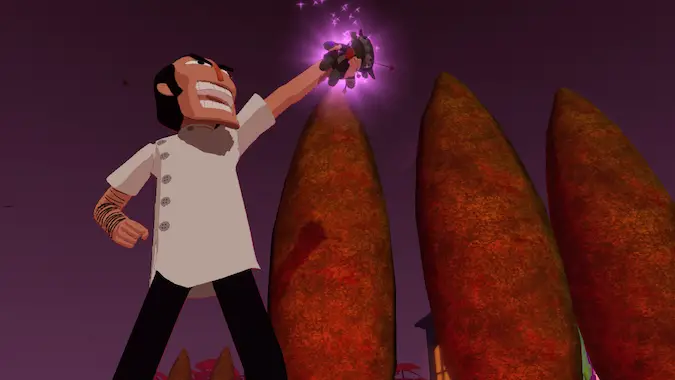 Costume Quest 2
Already played Costume Quest? Good news — there's more! The sequel is a longer game, with a different story, a different big bad, and a whole new collection of costumes and powers. The writing doesn't have quite the same sparkle as the original, but it does add in some time traveling and is a joy to play.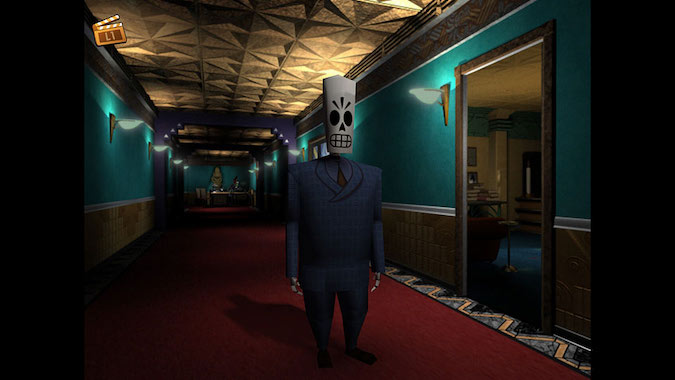 Grim Fandango
This list won't only be Tim Schafer-helmed titles, I promise. The guy just really knows how to celebrate the season without splattering it with gore. Grim Fandango got a remaster that introduced new generations to this savvy adventure game about the Land of the Dead, where a cast of skeletal characters gets treated with a healthy dose of 1920s mobster. It has long been lauded as one of the best-written games of all time and it has an incredible sense of place.
Animal Crossing: New Horizons
When you're a kid, most Halloween memories center around hanging out with your friends. Animal Crossing is all about hanging out with your friends, but you also all live together on an island and you're in charge of everything. It's everything you ever wanted when you were young! The game has a full calendar of special events, and you know there's special goodies for you to spend bells on for the Halloween season.
However, be warned — Tom Nook probably gives trick-or-treaters raisins instead of candy. He's just that kind of tanooki.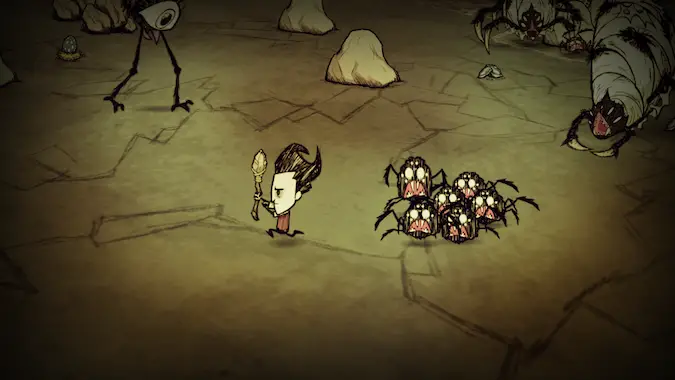 Don't Starve
Survival games have a built-in sense of tension, but sometimes you want to have that gameplay without the added pressure of jump scares or nightmare fuel. Enter Don't Starve. The game has an aesthetic best described as Tim Burtonesque. In this gothic game for the steampunk crowd, you try to stay alive after a science experiment gone wrong leaves you alone in a world that manages to be both creepy and adorable. And if you don't want to handle that by yourself, you can team up with a friend in the co-op version.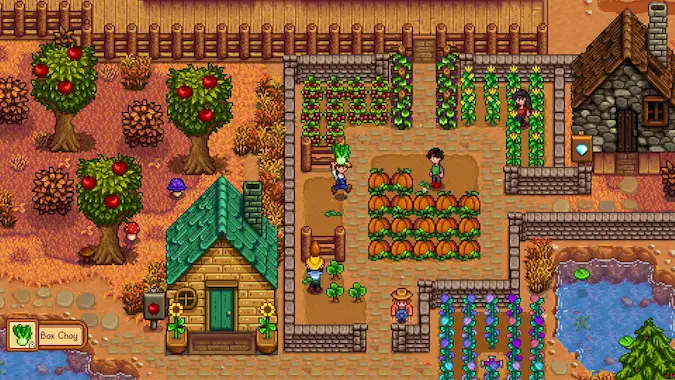 Stardew Valley
This is my personal favorite game, so I'm of the opinion that any time of year is a good time to visit Stardew Valley. However, fall is my favorite in-game season. The color palette is beautiful, the soundtrack is wistful and lovely, and all the crops you grow are delicious.
The town celebrates the Halloween stand-in holiday Spirit's Eve, complete with a haunted maze and jack-o-lantern items.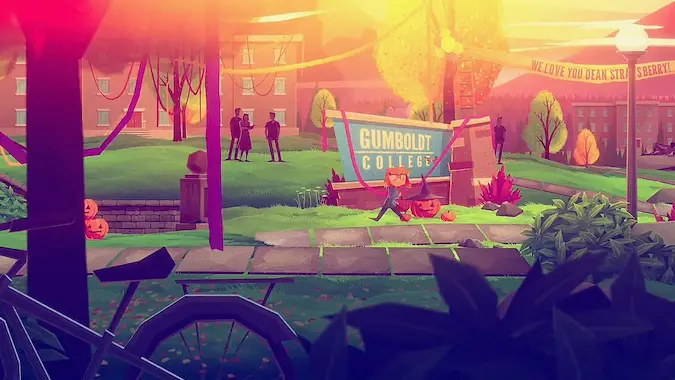 Jenny LeClue: Detectivú
Here's another adventure game where you play as young sleuth Jenny trying to solve a murder most peculiar in a small town where all is not as it seems. While it's not explicitly about Halloween, it does have a picturesque autumnal setting, a spooky graveyard to explore, and just enough tension to keep you guessing about the story. There are plenty of detective tales out there, but this one has a blend of charm and style that makes it a great choice for the season.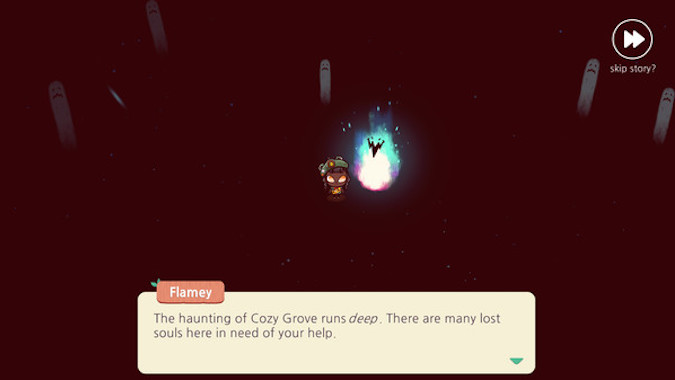 Cozy Grove
If spirits and the afterlife are your main draw for Halloween, then you should definitely pay a visit to Cozy Grove. You play as a Spirit Scout, getting to know the locals on a haunted island. They all need help with tasks around their home, but sometimes they also just need a friendly ear to listen to them. Developer Spry Fox has a distinct art style (those of you who have giggled at Triple Town and Alphabear are already familiar), and this is a really sweet, relaxing way to get your Halloween groove on.