What would your ideal playable catfolk race be like in WoW?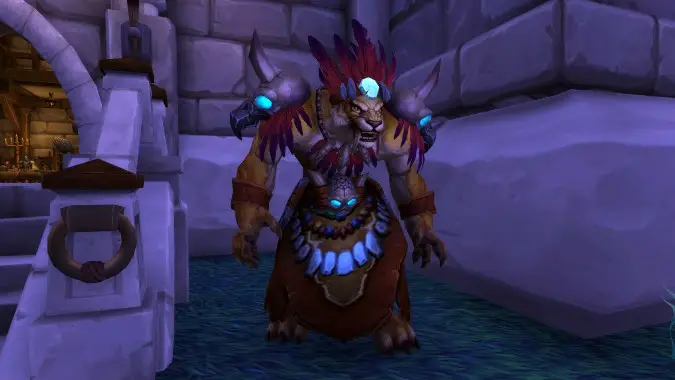 Catfolk are a fantasy staple, and usually a fan favorite. They're one that comes in many different shapes and forms — not even the often grimdark Diablo series forgets them, with their Lacuni tribe, while on the opposite end of the spectrum, you have the extremely popular Miqo'te from Final Fantasy XIV displaying a much lighter aesthetic. But it's easy to forget sometimes that World of Warcraft already has their own cat-like humanoid race, in the Draenor-native Saberon. (Leorahj was the best bodyguard we've ever had!)
Why, then, I must ask, do we not have playable catfolk in WoW yet? Is it because Saberon, despite looking really cool and already being capable of wearing armor and all, are, at the end of the day, reskinned Worgen models? But then, of course, we must point to the concept of Allied Races in general — so many of them are already very similar to existing "core" races, with only slight differences. If anything, Saberon would actually differ far more from their "base race" than Lightforged Draenei or Highmountain Tauren do!
Or do you think WoW should have a completely new type of cat people? One that doesn't look as bulky, perhaps? Or maybe one that doesn't have so many cat features (like being fully covered in fur) and is, instead, more humanoid-looking — such as the aforementioned Miqo'te? We've got plenty of examples of that type of cat race in fantasy as well — and it could be argued that they might be even more popular.
How would you design this cat race? What would their racial traits be? Their mount, their capital city or home zone — if they have one? Would they be Alliance, or Horde — or neutral? Would they be tied to a specific fantasy that is already solidified in WoW, such as the Saberon hailing from Draenor — and thus, would their arrival indicate an expansion where we revisit some old place? (Perhaps we could finally get unravel that hanging thread from the Mag'har intro scenario?)
Personally, I'd be plenty okay with Saberon being our playable cat race. But I'd do one that doesn't look to dissimilar to the Woren from the Breath of Fire RPG series, albeit perhaps a bit more feral and just slightly less human-like.
What about you? Do you also want to see a playable cat race in WoW? What would they be like? Share your feline ideas!