WoW
Nov 11, 2021 1:18 pm CT
Shadowlands patch 9.2 will see the much anticipated return of tier sets!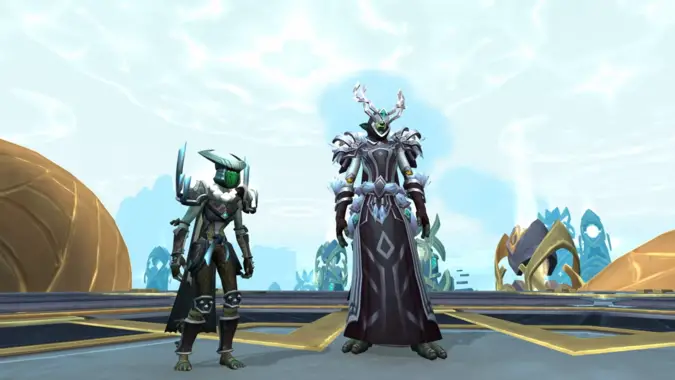 Tiers sets are coming back to World of Warcraft!
Blizzard confirmed in today's Shadowlands patch 9.2 announcement that the new 11 boss raid — Sepulcher of the First Ones — would have a fresh batch of class-specific tier sets for players to collect. But more interestingly it looks like raiding won't be the only place that you'll be able to get your hands on those fancy new tier sets. In the official patch 9.2 previews, Blizzard listed PVP and Mythic+ as sources for the tier sets!
The tier pieces themselves won't drop from the end of dungeons but will have a chance to show up in your weekly Great Vault, according to Lead Game Designer, Morgan Day. Players will also eventually be able to craft a tier piece by taking a drop from the dungeon or end of a PVP match and using a new Forge of Creation. The Forge of Creation won't be unlocked right away but will be available "Some time after Eternity's End releases" said Day. So there'll be some eventual bad luck protection put in place to make sure that you'll be able to complete your whole set.
Tier sets have always been raid-specific in the past. Players who wanted to get the powerful tier set bonuses felt forced to raid if they wanted the best possible gear. Now, no matter what your endgame progression path it looks like you'll be able to take advantage of the extra power tier sets provide, and stay competitive against high-end raiders.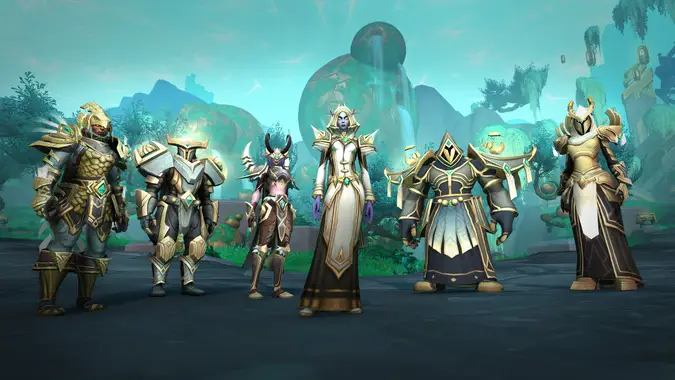 Hunter, Warrior, Demon Hunter, Mage, Warlock, Paladin
It's been almost two full expansions since the last time raids had tier gear. The system was taken out in Battle for Azeroth due to the Azerite armor taking up three of the traditional slots that tier sets went. While there are still amazing sets of armor in each of the raids, not being designed for each different class led many players to feel like the game was missing something.
Thankfully the Primogenitors left a bunch of their armor laying around in the Sepulcher of the First Ones so we'll be able to look our best as we take the fight to the Jailer. I like the clean lines of the new sets, they really fit the aesthetics of Zereth Mortis, and I feel like they fit the classes pretty well. I especially love the new Rogue set with the glowing light mask — while it wouldn't be great for sneaking around, it does make me feel pretty cyberpunk.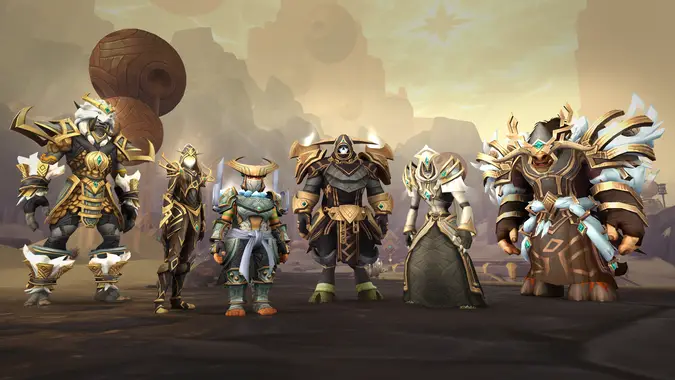 Shaman, Rogue, Monk, Death Knight, Priest, Druid
I can't wait to see what the two- and four-piece bonuses these give us are. I really hope that there are a lot of powers that summon additional helper things, like some of those new Zereth Mortis prototype creatures. I love when I'm attacking something and I suddenly have a posse of helpful creatures.
We'll find out more when Shadowlands patch 9.2: Eternity's End arrives on the public test realm.