Tavern Watch Plays D&D this afternoon as we come to the end of our current campaign and begin planning for the future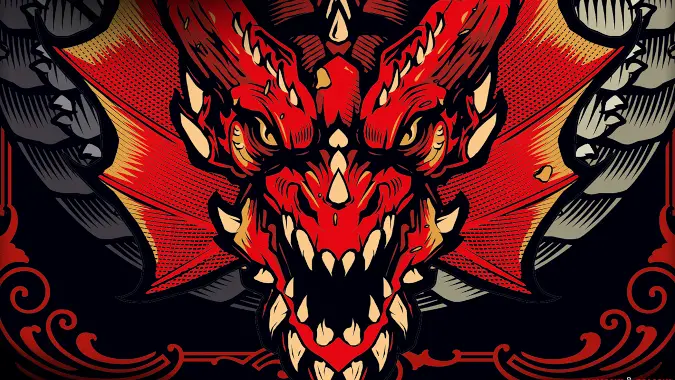 It's always a bit sad when a DM and their players come to the end of a Dungeons and Dragons campaign. The Riatan game we've been playing for nearly two years is finally crossing the finish line this Saturday, November 20. I've been lucky enough to DM for this chaos crew for eighteen sessions now, and we're finally at the ninteenth. Who are the players and their characters?
I'm glad you asked, even if you didn't, because here they are.
This campaign has been a roller coaster ride — one player left, another joined, there were giant dragons, strange old temples, planar jaunts, evil imposters, talking buffalo, talking bears, a sinister flying pirate ship helmed by our cleric's evil but affable Warlock cousin, friendly Mind Flayers, demon armies, and now at last the party confronts Wilyur's previous body — that's been possessed by a Kyton Chain Devil — as it attempts to seize control of an ancient power that could destroy the entire world. So, you know, no pressure. You can listen to the party as they deal with this last threat on Saturday November 20 at 2:30 PM Central on the Blizzard Watch Twitch channel.
On a personal level, I've had fun and learned to forgive myself when the players do or say something I absolutely did not anticipate, steering into any skids that came up as well as possible, I think. It's been a lot of fun and I'm deeply grateful to each and every one of the players, and to you all for listening along.
If you aren't caught the campaign, you still have a chance to get up to speed before this weekend's game:
The entire series can be found on Soundcloud, and you can also catch us on Spotify, if that's more convenient for you.
Win or lose, everything has led up to this moment, as this band of misfits who barely even knew each other tries to stop all existence from coming under the domination of a weird dude obsessed with chains and I swear I started this campaign before Shadowlands even came out. Remember, we'll be streaming the game live on Saturday November 20 at 2:30 PM Central on the Blizzard Watch Twitch channel.