How to earn Honor in Hearthstone's Fractured in Alterac Valley expansion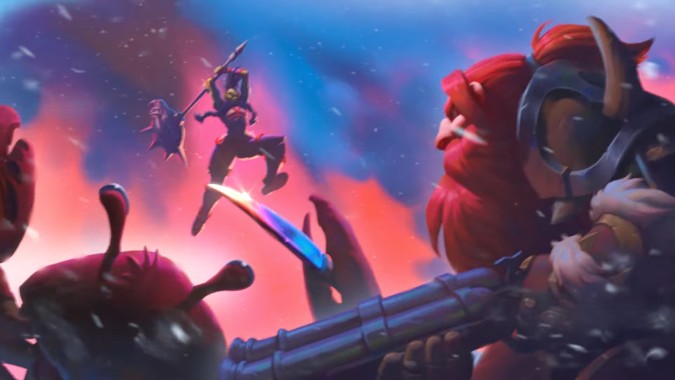 Hearthstone's newest expansion, Fractured in Alterac Valley, brings a new gameplay twist as one of its forefront features: the Honor system, which allows you to accumulate points to earn a variety of rewards.
If you haven't already done so, logging into Hearthstone will prompt you to choose your favored faction, between Alliance and Horde. As soon as you make that choice, you'll earn a golden legendary card representing your colors — Drek'Thar for the Horde, or Vanndar Stormpike for the Alliance — and you'll also earn your first Honor rank, becoming a "Private" of the Alliance, or a "Grunt" of the Horde.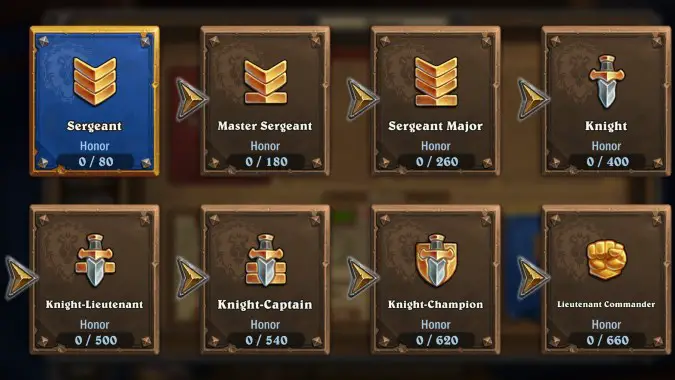 Play Constructed, Arena, or Duels to earn rewards
Much like in the old PVP system found in World of Warcraft, your Honor rank will increase as you defeat your enemies — in the case of Hearthstone, you'll do so by playing Constructed, Arena, or Duels while the event is happening. For each game you play, you'll earn 10 Honor simply for participating. If you win that game, you'll earn an extra 10 Honor, for a total of 20. But the big catch happens when you play (and win) against a player of the opposing faction: in that case, you'll earn 20 more Honor, for a final tally of 40.
As you accumulate those Honor points, you'll go up in rank — and each time you do, you'll get a reward. The coolest part about this — no pun intended — is that these rewards, which are all elements present in the original Alterac Valley PVP instance from WoW, are earned much like if you were actually playing that battleground, helping your faction capture strategic points along the way, and culminating in a final battle against their leader.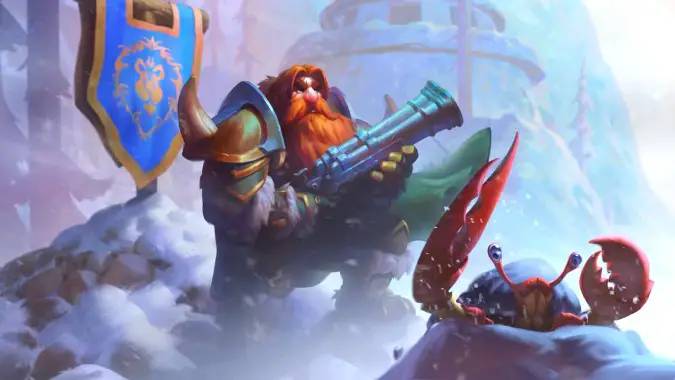 Fight your way through Alterac Valley, just like you would in Warcraft
In the actual Alterac Valley battleground from WoW, each faction would start at a different end of the map, and try to make their way to the other end, capturing strategic points along the way. So an Alliance player would help their team control the Stormpike Aid Station right at the beginning, while a Horde player wouldn't see that station until they had already made their way across the map, and were about to take on Vanndar himself.
To reflect that experience, the rewards are mirrored in Hearthstone too! So an Alliance player will earn the Stormpike Aid Station card as soon as they move up their first rank — from Corporal to Sergeant — while a Horde player will only get that card reward 10 ranks later, when they become Generals.
Conversely, a Horde Grunt, upon becoming a Sergeant, earns the Frostwolf Kennels, which are close to their base — whereas an Alliance player will only be able to capture the same kennels (and earn that card to their collection) once they achieve the rank of Marshal, much later on.
The battle for Alterac concludes with a final reward from the Honor system: Alliance players will capture the Horde leader, Drek'thar, while Horde players will get to defeat Vanndar Stormpike — which means that players will finally earn a golden copy of the card from the faction they didn't pick in the beginning!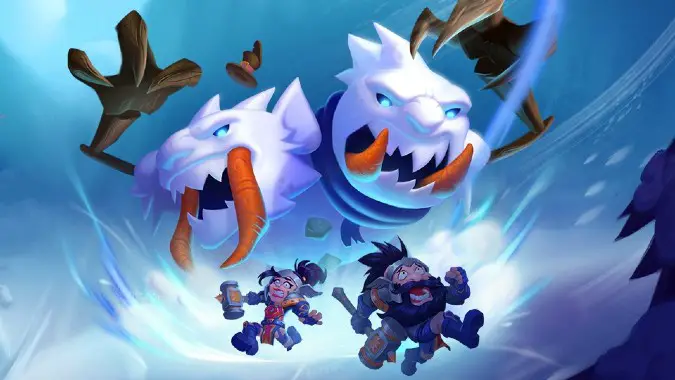 The battle ends with a reward inspired by the winning faction
On January 11, all of the Honor points earned by every player who participated in the event will be tallied, and one of the two factions will be declared the grand victor. As a permanent reminder of that accomplishment, all players — regardless of which faction they chose — will receive a Diamond copy of the card that represents the winning faction's leader. So if the Alliance wins it all, everyone gets a Diamond Vanndar; but if the Horde ends up as the champions, everyone gets a Diamond Drek'thar.
This is a very flavorful event, which re-imagines the spirit of fighting within Alterac Valley very well in Hearthstone, capturing the main themes of the battleground itself as well as the traditional PVP system from WoW. Even though I'm not personally a fan of the Horde vs. Alliance faction conflict, I have to say that this version of it has earned my affinity, and I'll definitely be fighting to push my faction's colors!