Fractured in Alterac Valley brings a new rewards track with loot for more modes of Hearthstone players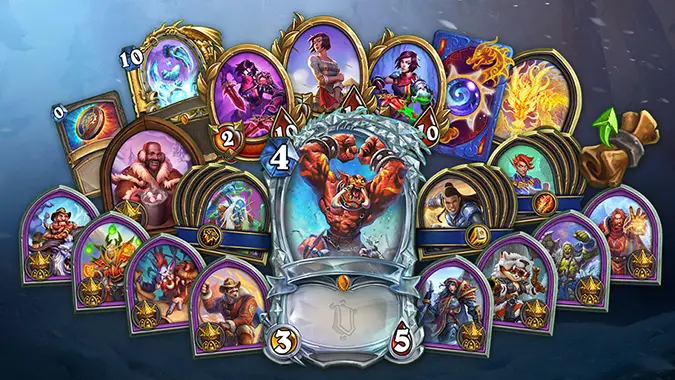 The latest Hearthstone expansion Fractured in Alterac Valley arrives this week, bringing about the return of Hero Cards and a new battle for Honor. With the new expansion comes a reset of the rewards track, bringing new things to earn such as card packs, new hero portraits, and of course gold. Fractured in AV's rewards track is the first one to bring rewards for other modes, although all but one of them are only obtained via the Tavern Pass, Hearthstone's paid extra goodies option — if you were on the six-month World of Warcraft subscription with bonus Hearthstone rewards earlier this year, you'll have the Tavern Pass (along with Battlegrounds perks) already.
For the base game itself, the rewards from this season are similar to those from United in Stormwind, with those on the free track acquiring packs, a couple legendaries — Lokholar the Ice Lord and a random one, some otherwise uncraftable golden commons and rares from the set, and a choice of Hero Portraits at Rank 100. Added to this for those who have the Tavern Pass are a diamond version of Korrak the Bloodrager, a gold version of Lokholar, a new coin appearance, and an array of new Hero Portraits.
Once again you can earn four portraits of original characters from the Book of Mercenaries, with the hero selection this time Cariel the Paladin, Bru'kan the Shaman, and the star of Quest Mage decks, Arcanist Dawngrasp — leaving the hunter Tavish as the only remaining Mercenary to not be on a rewards track.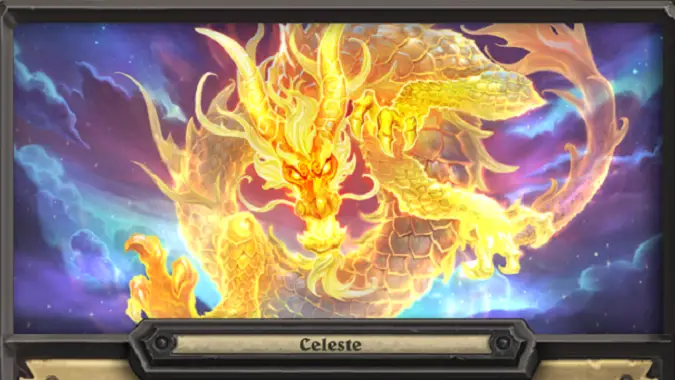 A new hero arrives in Hearthstone
United in Stormwind's rewards track had a surprise for those on the Tavern Pass — a Paladin Hero Portrait of Yrel available at Rank 50, along with a Card Back at an earlier Rank. Yrel had no relationship with the expansion, so it was an odd addition if not an unwelcome one for those of us who had grown tired of Uther or Lady Liadrin. Fractured in Alterac Valley goes a step further, introducing a brand new character to Warcraft lore: Celeste, a fiery dragon mage of Pandaria.
This is by far the most intriguing addition to the rewards track, and one is tempted to use its inclusion as a predictor for the theme of Hearthstone's next year or expansion — however it should be noted that Celeste was actually datamined almost two years ago, so like Yrel it may simply be a random reward that has no relation to the game's current story. The Hero Portrait is rewarded at Rank 50 and the Card Back is rewarded at Rank 3 for those who have the Tavern Pass.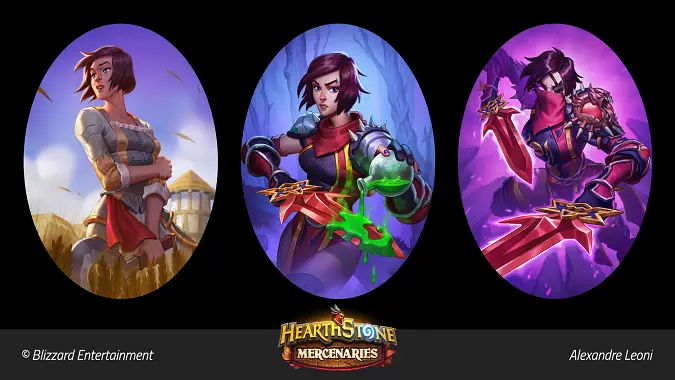 The other modes get some rewards for the first time
The recently-released Hearthstone Mercenaries mode makes its first appearance in the rewards track, granting everyone access to the epic-level Vanessa VanCleef protector at Rank 1. Those with the Tavern Pass will also get three golden portraits at Ranks 2, 30, and 75. I would have liked more improvements to the Mercenaries mode, however the rewards track is probably not the best place to directly address them.
Hearthstone Battlegrounds get some love as well with new portraits with a decidedly wintry bent — albeit only from the Tavern Pass. At Rank 3 is rewarded a new Alterac portrait of Bartender Bob, plus the Heroes Reno Jackson, George the Fallen, Saurfang, Brann, Tess Greymane, Eudora, Vol'jin, and Kael'thas all get new Battleground Hero Portrait options.
For the first track to add rewards for the other modes this is a good haul, especially for Battlegrounds players. If the development team is looking to entice more players into trying these modes, however, they should probably put more of the rewards on the free track.