Thanks to everyone who supported us during our Patreon pledge drive, everyone who's been here since the beginning, and everyone taking the time to read this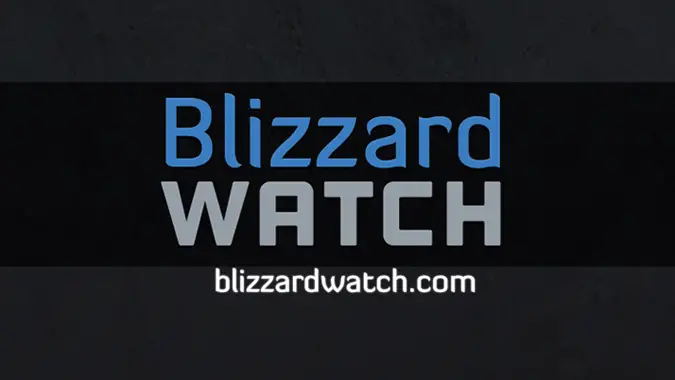 Blizzard Watch is here because you're here — the site only exists because of your support on Patreon. For the past two weeks we've been running a pledge drive, and I want to thank everyone who's contributed or increased their contribution. Every dollar helps us keep the site running and helps us keep making the content you love.
Right now we're earning $4,422/month from 823 wonderful supporters. That's an increase of $363/month, and though we're still below our goal for full site operations, every dollar lets us do more posts, podcasts, and content. More than half of our supporters have been with us since the beginning, when we launched a Patreon with no idea whether anyone would support us. It was all of you who let us rebuild after WoW Insider shut down, and all of you who have helped this new site grow and flourish. But new or old, I'm tremendously grateful for your support. Whether you're able to support us financially or not, I'm glad you're here with us to read, listen, comment, and chat.
I want to specifically thank all of the new supporters who have joined us since we started our pledge drive: Hulk, Mike O., Kay G., Incalescent Productions, Bruno C., Andrew M., Xed, Winterwolf, John, Daryl H., Raleigh W., Andrew C., Kit B., Chorrol, Mark L., Diana, CaptainCakewalk, Verdigree, Ken C., Benjamin L., Aramiz, Rick B., Marc S., Coliver, Nanci, GP, SuggleKitten, Kristina C., Arvid O., Emil B., James D., Senppai and Bam-Bam, Ness, Meagan, Kathy C., Brent J., Joey H., Allan, and Manny T.!
And I'd also like to thank all the supporters who have increased their pledges during December: Scott S., Joe G., Matt F., Sumaxu, Andrew F., Gary L., Raven, E-J, Jeff B., Adam H., Jeffry, Lottie H., Barbara L., Kameron H., Anothony S., Kalcheus, Josh M., Nathan, Markus L., Stormysteph, Seanability, Stephen B., Katherine K., Chris P., and Nevertheless!
I can't express how grateful we are for your support. Thank you. We're glad you're here with us to read, listen, comment, and chat!
From all of us at Blizzard Watch, thank you so much.
For anyone who missed the pledge drive, we're grateful for your support any time of year. Tossing a few dollars our way on Patreon helps us keep the lights on and gets you some cool perks, like early access to podcasts and an ads-free site experience. And for everyone who's been asking me about merch lately, we'll have a new run of t-shirts, mugs, and other neat swag at the end of January for the site's 6th anniversary, featuring new art from the fabulous Noxychu. Every one of those six years is thanks to you all and again: thank you.