The Queue: It's speedrun week again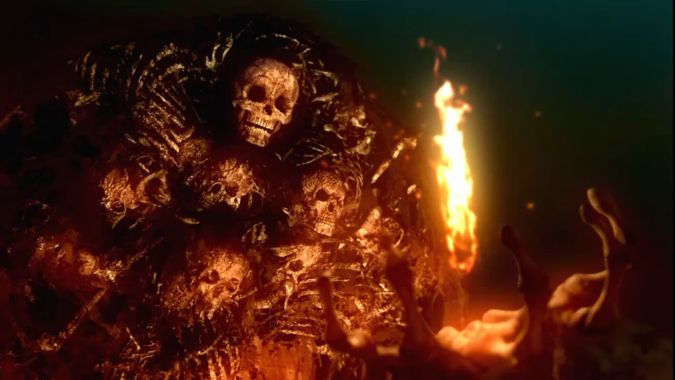 Hello and happy Thursday, friends! As is tradition, I'm going to be leading off this Queue with a reminder that we have a few days left of Awesome Games Done Quick 2022, and if you haven't checked it out, you should do so! Anna W. and I even wrote a piece on our favorite runs! It's rad, wholesome, and it raises a lot of money for a good cause.
I won't dwell on AGDQ here, though — we're here to Queue.
---
JALAMENOS THE ASCENDED SMELLS SOMETHING IN THE AIR:
What is your opinion on perfume / cologne? I currently live with someone that seems to think that you need to bathe in the stuff on a daily basis and I hate it.
The air is so thick with it that I can taste it.
I will occasionally use a few sprays (usually on my wrists/neck) if I'm going out somewhere or otherwise doing something that isn't a daily occurrence. But you really don't need to go all out, and the level of spraying you're talking about is too much for me.
---
ARTHONOS ASKS ABOUT TIME:
I'm struggling to get into Spiritfarer, because the game features both an accelerated time system (a full day passes in a few minutes) and a hunger system. I feel like most of my day is spent constantly farming mats to make meals for everyone on my ship, with little time left to advance the story.
Q4TQ: How do you like your time systems in games? Real time like in WoW or Animal Crossing, accelerated so hours pass by in minutes like Minecraft or Stardew Valley, or games that only advance time after completing a major task or quest? Or would you rather play a game where the stages remain in a fixed day or night state?
It kind of depends on the game. If the time is fixed, it helps if it's tied to the game lore in some way. For instance, Bloodborne uses the skybox to indicate what Moon Phase you're in — the first time I saw the Blood Moon was incredible. I wasn't expecting such a drastic change, and it was a visual cue that also had story/lore significance.
But if a game is just going to have an accelerated day/night cycle, I like the Breath of the Wild/Bugsnax approach where I can sit by the fire or take a nap until morning/noon/night. It's sort of the best of both worlds — and it doesn't exactly leave out the opportunity for unique skyboxes when the story calls for it.
---
JAXDADDY LOOKS AT BUILDINGS:
QftQ: Do you think that, maybe, the designers became a little irrationally exuberant when it came to implementing pointy, dark architecture for the Cataclysm redesign? No disrespect to our Forsaken contingent, but I think undead look creepier in mundane settings vs. going all Munsterville.
I actually really like the updated Forsaken architecture. Don't get me wrong, I also really love the original versions because it was cool to see that the Forsaken had taken Human buildings and just kind of… let them go a bit. There's a chance it was just an easy way to save development time using the same building assets, but it still felt like a good way to tie lore into the architecture.
But again, I also love the new stuff. It still feels somewhat Human-y, but it has a vibe that definitively sets it apart. And the colors are really cool!
PS: I'd be remiss if I didn't point out that this sort of Forsaken architecture was actually added in Wrath and then utilized again for the Cata revamp — it was one of my favorite parts of Howling Fjord, because it really felt like Forsaken finally had their own settlement style.
---
SPENCER MORGAN, THANKS FOR ASKING!
Q4tMitch: how is your day going?
It's still barely noon, but it's not too bad! Games Done Quick week always excites me and generally puts me in a better mood, plus there was a new MUSE song released today! (It's good and I really like it.)
I am pretty tired, though, and my brain tank still hasn't properly refilled from 2021. I have PTO coming up in a little over a month, and that's what's going to get me through the post-AGDQ weeks. I'm just exhausted lately, in almost every sense of the word.
That's our Queue today! Apologies if it feels shorter, but I worked with what I had! Please be sure to leave lots of questions for tomorrow's writer and then again for all the other writers.
Have a great week, y'all!