Microsoft to buy Activision Blizzard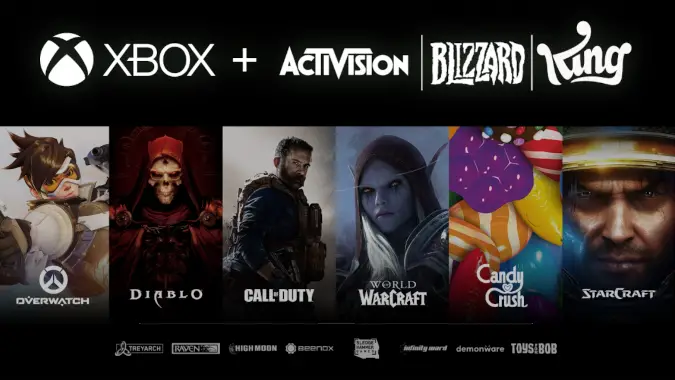 Microsoft is in the process of purchasing Activision Blizzard for roughly 68.7 billion dollars, and they have added all of the company's many franchises to its Xbox lineup according to multiple sources, one of which is Microsoft themselves. Of all the things I was expecting, the idea that I would look up on January 18 and see this news, when so much of the news about Activision Blizzard has been less than stellar lately, flat out shocked me.
Phil Spencer, the CEO of Microsoft gaming, specifically listed every single franchise underneath the Activision Blizzard umbrella and stated that once the acquisition is completed, they will all report directly to him in his role as CEO. If I'm reading this correctly, this would mean an end to Bobby Kotick as CEO of Activision Blizzard, since it's unlikely Phil Spencer would be interested in having him remain based on comments made earlier about "re-evaluating all aspects of our relationship" with Activision Blizzard. It seems that re-evaluation may have led to them simply deciding to buy the whole company as the easiest way to change things up.
Of course, this is a corporate press release, and nothing in it says anything about that kind of motivation. But what it does talk about is Game Pass, and the purchase of Activision Blizzard — one of the largest gaming publishers in the world — gives Xbox exclusivity to some of the world's biggest franchises. Microsoft will own every single Blizzard property, of course — World of Warcraft and the Warcraft franchise as a whole, Overwatch, Diablo, even StarCraft and games like Heroes of the Storm that are currently on the back burner. But they'll also own Call of Duty, Candy Crush, the Skylanders/Spyro series, and significantly more besides. This adds a great deal of value to Game Pass, which is already at around 25 million users, and it'll almost certainly put Xbox in a much stronger position in terms of console exclusivity. However, by the flip side of the same coin, this may have some antitrust ramifications.
Plus, and again I can't emphasize this enough, it will definitely mean a different culture. Spencer has been vocally critical of the current executives at Activision Blizzard. While I don't think this will magically fix all the issues at the company or in the industry as a whole, and I expect the current Board will all get a lot of money from this acquisition, I still hope it brings meaningful change for the developers and workers at the companies making the games we love.