We're getting a mobile Warcraft game by the end of 2022 — but what could it be?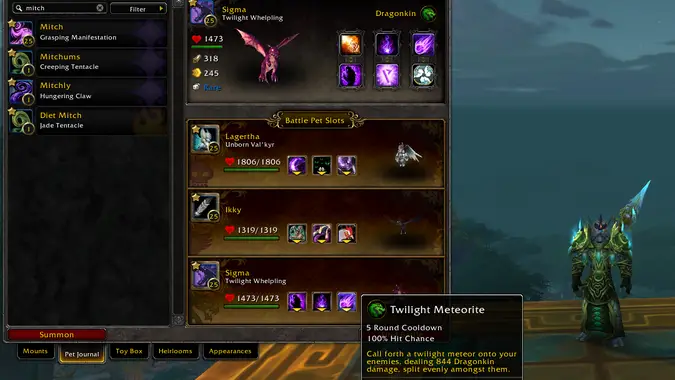 Last year, we reported that Blizzard had job listings for a mobile Warcraft game. It wasn't a secret that they were working on multiple offerings for mobile free to play games in the Warcraft universe, and going back to 2018 there have been rumors that some developers have working on a mobile property for Blizzard. So it wasn't exactly a surprise when, during the most recent investor call, a specific mention was made of there being upcoming mobile content from the Warcraft franchise. But it was the first real news we've heard on that front in years, the first concrete admission that Blizzard is not only working on mobile Warcraft games of some kind — beyond Hearthstone's tangential approach to the Warcraft universe — but also we're going to potentially see some of it this year.
However, that doesn't really tell give us any information on what this upcoming Warcraft mobile game is going to be. Is it going to be that Pokemon GO inspired game everyone has been talking about? It seems a good fit for the IP, if a big undertaking technically, but it could be something else. There are a lot of mobile game battlers out there that shamelessly steal WoW's style and come dangerously close to lifting characters wholesale, and we've seen with the various iterations of the mission table and the recent Mercenaries mode for Hearthstone there's certainly an interest in some kind of auto battler inspired gameplay at Blizzard.
For that matter, RTS gameplay is pretty popular on mobile platforms right now. I'm not saying that the debacle over Warcraft 3 Reforged could potentially be redeemed by using it as the base for a mobile RTS, but I'm not saying it couldn't be, either. I wouldn't be shocked if it wasn't an RTS, mind you, I just wouldn't be shocked if it was.
Another possibility that comes to mind for mobile Warcraft is a straight up gacha game. Genshin Impact is a huge game that made three billion dollars in its first year. I have a very hard time thinking that wouldn't be attractive to Activision Blizzard, a company that already owned King, the makers of Candy Crush. Getting Blizzard to work on an open world action RPG with loot boxes for the mobile space makes a lot of sense. I'm not saying I want a mobile game where I wander around fighting monsters and getting loot boxes in the Warcraft setting, because I have a family and I'd like to see them again, but I wouldn't be surprised if that was what they were working on.
Right now, though, even though it's fun to explore the possibilities, we really don't know what game they'll be coming out with. The earnings call said they would be "getting all-new mobile Warcraft content into players' hands for the first time" this year. And that is really all we know. For now, we're just waiting to be shocked by that Magikarp Jump inspired game starring Murky the Murloc, Blizzard.