What feature from World of Warcraft are you glad we never got?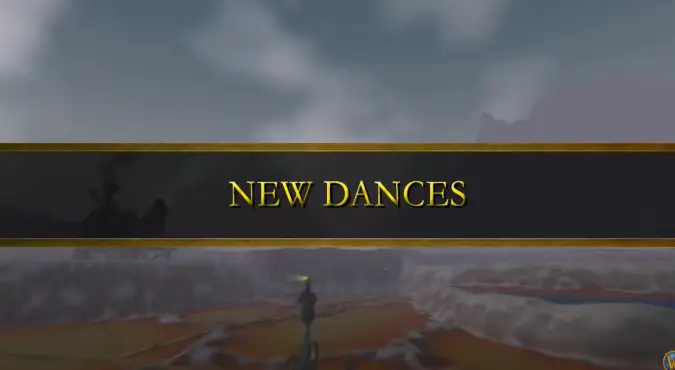 For me it was the Dance Studio.
To be completely honest, that was just one of the ones we didn't get that I was relieved we didn't get, but most people don't really remember Path of the Titans and besides which, we've kind of gotten various versions of that feature anyway — Artifact weapons, the Azerite Armor and Heart of Azeroth, even the Soulbinds in Shadowlands have aspects of the original Path of the Titans system that was mentioned over a decade ago now when Cataclysm was still on the drawing board. So I kind of feel like I'm glad we didn't get it in Cataclysm, but we've basically gotten it three or four times now.
But the dance studio never happened, and I'm very relieved by that, because I not only do not know what it even would have entailed, but I don't really want to find out. And no, I'm not talking about the Warlords of Draenor in-joke reference to it, although that was kind of funny. I'm talking about the feature that was announced in the original teaser for Wrath of the Lich King. All the way back in 2007. As the video played out, and the Lich King — good ol' Arthas himself — starts up his narration, the last thing I expected was for the words New Dances to pop up on the screen.
It just felt weird, in the same expansion as Death Knights, for New Dances to be put up there as an actual feature, so I was glad it never actually happened. I'm sure there are players even today who wish we'd gotten the Dance Studio, but I am definitely not among their number. I was glad it never came to be.
But what about you? Are there any features you were relieved didn't make it into the game? Any ideas that you were secretly pleased you didn't have to deal with?