Attempting to overcome a bad launch — can Cyberpunk 2077's patch 1.5 revamp its bad rep?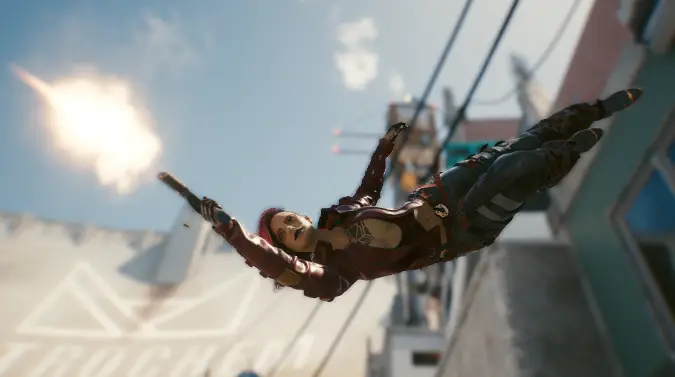 A game's launch — the period of time in which it first becomes available for widespread play — is one of the most important for that game's overall reputation, and many factors can impact whether or not that crucial event goes smoothly. Some games were rushed to meet an imposed deadline, others overpromised and underdelivered, still others had relatively minor issues overshadow the things that actually worked about those games. Others were Fallout 76, which had a rushed launch, massive technical issues and glitches that nearly rendered it unplayable, and a wildly unpopular microtransaction model that enraged the long time fan base Bethesda was banking on.
Some games never recover from the bad reputation they acquire during their launch. Others do, and go on to be successful. CD Projekt Red's Cyberpunk 2077 having its patch 1.5 released a little over a month ago, serving as the next-generation console update for Xbox Series S/X and PlayStation 5 consoles. It also makes so many updates and bug fixes to the game — serving as a sort of soft relaunch, with new key art and a variety of new features and upgrades to game systems plus a complete revamp of gearing — that it is the culmination of a year or so of constant work by CDPR to essentially escape the game's less than stellar launch.
But, can Cyberpunk 2077 rehab its reputation? A few games have pulled off the feat before, but others have continued to wallow in the cesspit of public opinion.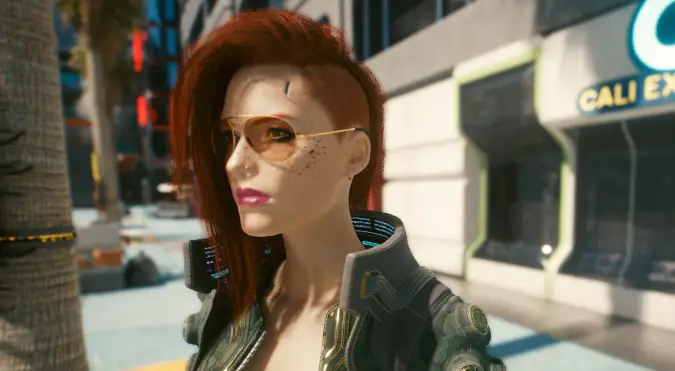 A bad launch can turn a development sprint into a marathon
I loved Cyberpunk 2077 as soon as I played it, even though I knew it was loaded with bugs and would barely even run on my Xbox One. I played it obsessively for months and months. And in that time, I did in fact see many glitches and bugs — so many that at one point I joked that Cyberpunk 2077 was the best Bethesda game ever made, right down to the weirdly buggy and glitch laden launch. The environmental storytelling, the acting — Keanu Reeves, who is by all accounts one of the nicest actors in the world, is strangely amazing at playing a self obsessed arrogant doorknob of a human being and Cheramie Leigh is absolutely wonderful as V, to name just two — and the game won me over from the beginning.
But the bad public reception to the game at launch? The outrage, the negative reviews, the debacle when Sony pulled it from the PlayStation store? While the vitriol was misplaced, the fact is the game earned that scorn. It was released in a state where it only ran well on high end PC's and the most current console generation, but was sold to people as being ready for Xbox One and PlayStation 4, something that was simply not true. It was released with plentiful bugs, some obviously game breaking. And it was also released with some content cut, with character creation options locked in once you make them — to the point where mods allowing you to alter your character's appearance were some of the first to be released — and some narrative choices drastically altered in a way that left players confused.
The past year and a half since the game's release has seen CD Projekt Red work very hard to rehabilitate the game's reputation. They're hardly the first company to launch a game in a buggy or dissatisfying state and then work to bring it up to where it was intended to be. Most gamers have heard of No Man's Sky, for example, and there are a lot more games that launched to a negative reception, some of which managed to overcome it. But they don't all — I'd say that Mass Effect Andromeda was a game that launched to negative press for the way the Frostbite engine rendered faces, and it never really recovered, seeing its proposed DLC scrapped and the storyline explored in a series of novels.
So what makes a game capable of pulling off this kind of image rehabilitation? Why does Cyberpunk 2077 get patch after patch rehabbing its busted gameplay and glitchy spots, while Andromeda, which it must be said ran a lot smoother on its launch, didn't even get its DLC? Why is No Man's Sky today considered an excellent game that almost lives up to its pre-launch hype, but nobody wants to see Ride to Hell: Retribution 2? How did Square Enix turn Final Fantasy XIV from a failure at launch to one of the most popular MMOs in the world? I can't pretend to have all the answers, but I think there are some questions we can ruminate on.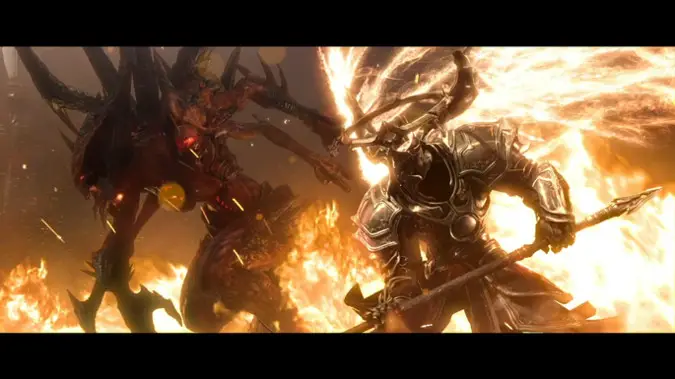 You can't come back from a bad start if you don't stay around
Let's use Diablo 3 as an example. The game launched with a connection bug so notorious it became a meme, and the touted Real Money Auction House did not lead to the fun gameplay the developers were hoping for. But with Reaper of Souls the game found a new footing, with gameplay and reward loops more akin to the previous games in the series replacing the now defunct RMAH, and a general sense of the game being more fun and fixed. How was that accomplished? Well, for starters, Blizzard didn't give up on Diablo 3 — the games that tend to rehabilitate their reputations are the ones that are worked on.
That may seem like an easy call, but it doesn't always succeed. Bioware spent a lot of time and effort working on a revamp for their struggling multiplayer looter shooter Anthem, but in the end, after two years of development Anthem NEXT was scrapped and the game was effectively removed from development. With Mass Effect Andromeda Bioware didn't manage the trick and gave up almost immediately despite the game being very playable, while with Anthem Bioware spent two years trying to salvage the game only to finally give up. There's no easy path to regaining your player's trust from a bad launch, and with Anthem the launch was less this game doesn't run and more this game is just a huge series of live service tricks to try and worm money out of players. Remember Star Wars Battlefront 2? Sometimes the fault isn't the game at all, but decisions like locking most of the playable champions people want like Darth Vader behind a Byzantine lootbox system that makes your players furious at you.
I mean, how on Earth did Fallout 76 manage to not only survive, but to carve a niche and last until it gained updates with speaking human NPCs (something it didn't have at launch)? How did No Man's Sky itself survive it's dismal launch and become over the past few years one of the better games in the space exploration genre? Rehabilitation may begin with a studio supporting their project, but we can see that doesn't always work. Can we predict what will?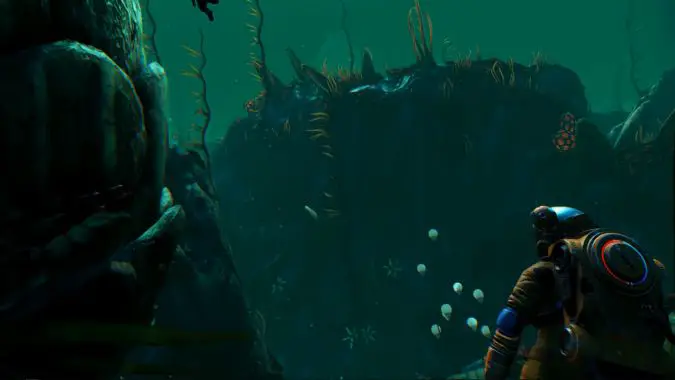 Failure can actually be the reason a game succeeds
It seems clear to me that games that manage this feat do so by dint of a strong enough player base that sees what the game has to offer. In essence, there has to be a good game in there, being held back by a few factors, and with enough people willing to give it a chance to achieve what it should have been at launch. Some games with bad launches aren't going to pull this off because they're objectively terrible — looking at you, Ride to Hell: Retribution, you were an awful game with no redeeming qualities — and some games like Kingdoms of Amalur: Reckoning have bad launches because the company that owns them defaults on their $75 million dollar loan and collapses. There's no recovery from that and it had nothing to do with the game's playability or quality. So the circumstances have to allow for the developers to get the chance to even attempt the trick of earning back players. If Hello Games hadn't survived, they never would have gotten the chance to make all the improvements to No Man's Sky they did.
And honestly, I wonder if some games are more beloved today than they would have been if they'd had smooth launches and hadn't had to claw back from a bad start. Look at Fallout 76, a game that is not only better than it was, but is better than it would likely have ever been if Bethesda hadn't had to reconsider bad decisions post launch. Would Diablo 3 be in its 10th year today if the Real Money Auction House had succeeded and they hadn't had to make the massive update from Reaper of Souls? It's impossible to say.
I can't say if Cyberpunk 2077 is going to succeed at this soft relaunch. I do think that the game is bleak, dystopian, and certainly not for everyone, but I also think it's got real brilliance in it — the storytelling, the character interaction, the vast environmental storytelling and world as character are all stellar, and patch 1.5 was a very big step in the right direction.
This is a game that could manage the trick, but it'll require time, significant effort, and a lot of player goodwill to see it through.