Diablo Immortal will let you change your class without re-rolling a new character — something more games should embrace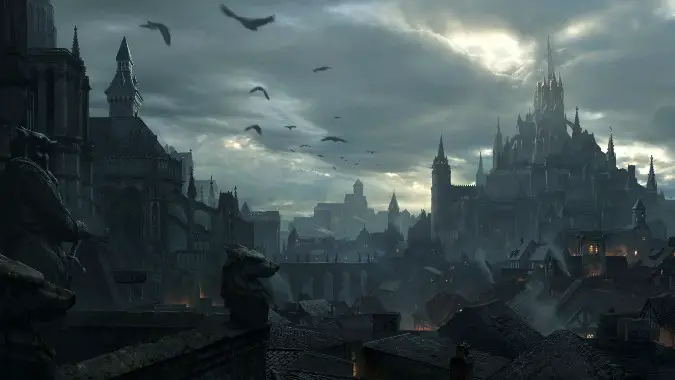 The team at Blizzard sure knows how to melt brains in one day. Yes, we got a Diablo Immortal iOS preorder announcement today, but another blog on transforming yourself in Diablo Immortal was quick on its heels. This typically means transmogs and cosmetics, right? Not for Immortal. Nope, we'll get the ability to completely change our class in a future patch to the mobile MMO. This will help avoid the "dreaded alt-itis" required to play the franchise's entire stable of classes while preserving your character's progression. Let's see how DI is diving into this feature.
The overview is surprisingly detailed for a feature coming in a future patch. To capture the essentials provided by Senior Systems Designer Kris Zierhut: You'll be able to change your class in the hub city of Westmarch. You will retain all your Paragon level progress and receive a new set of equipped items specific to the new class; however, you'll keep your formerly equipped items and stash should you wish to flip back to your previous class.
Class change is an option that speaks to the casual player, as their goal for class change is not to lose any progression or gear you've already amassed. Truthfully, this sounds similar to the option available in Final Fantasy 14, where you unlock another class through its initial questline, and then the class is yours to level and play with the flip of a weapon. Similarly, the Immortal team wants to respect the work put into the character itself without punishing folks who continue to invest time in just a main character by including to-be-determined limits on this service. The highlighted reward of said focus is "a broader selection of available character builds" via collecting Legendary affixes, so there will be an amount to catch up if you change your class.
So why is the option to change classes not a feature everywhere? In World of Warcraft, we can do everything except change classes — faction change, race change, name change, you name it. Ultimately, you're locked into that initial class on your character; the closest parallel is WoW's "Class Trial" option, and even that requires a fresh alt. If you never want to play the original class again, your former character collects digital dust — or, eventually, you delete them. Character change is an elegant solution that retains players without a slew of overhead.
There is more to learn about this future option. For example, potential associated fees were not included in this initial post. There is not a release timeline other than shortly after launch. Regardless, this speaks to the team's desire for Diablo Immortal to be a long-lasting game.