When is the Overwatch Archives event for 2022? There isn't one (sort of)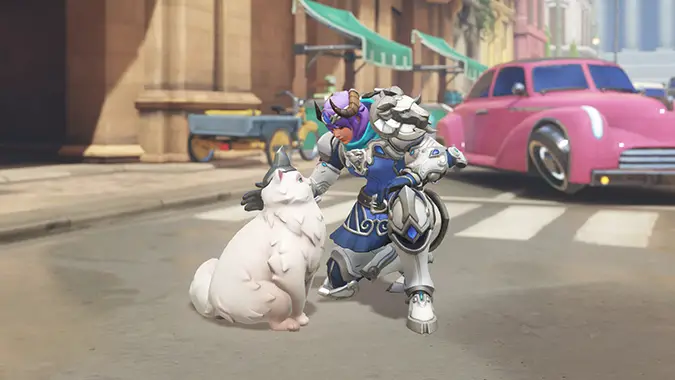 Lots of change is underway in Overwatch as Blizzard gears up for the arrival of the team-shooter's anticipated sequel. With the upcoming Overwatch 2 PVP beta, one of those changes is a revamp to some of our favorite seasonal events, namely Overwatch Archives.
Normally during the Archives event, we look forward to seeing a new PVE map and story cinematic. In past years, the Archives event has been a chance to see and play backstory from the Overwatch organization — plus lots of the heroes get snazzy new cosmetics, frequently lore-rich ones based on the old conflict between Overwatch and Talon.
Things are different this year. There won't be an Archives event in 2022 — not technically, anyway. Instead, there will be three Anniversary Remix events happening over the course of the spring and summer. The first one is happening at the usual Archives dates in mid-April. The first round of the Remix runs until April 26.
These Remix events each run for three weeks, and will have loot boxes including cosmetics from all past Overwatch seasonal events available to unlock. They will also revisit past limited-time unlocks, such as the Bastet Ana or Combat Medic Baptiste. None of the Remixes will have completely original new skins, but there will be some recolored versions of fan-favorite legendary skins. For instance, the April Remix event is offering white color schemes of the Witch Mercy, Oni Genji, and Nevermore Reaper. You can see the new looks in our gallery here.
And although there won't be new Archives maps, the game modes from those events will still be available to play in the Arcade on certain days. Check out the original versions on April 17 and April 24, or make life difficult by playing the Challenge Mission iterations on April 18 and April 25.
Will Archives continue to be a special event with the advent of Overwatch 2? We'll have to wait and see.