WoW
Apr 19, 2022 12:14 pm CT
Dragonflight sees the return of the Tuskarr, a new breed of Centaur, and finally you can give a Duck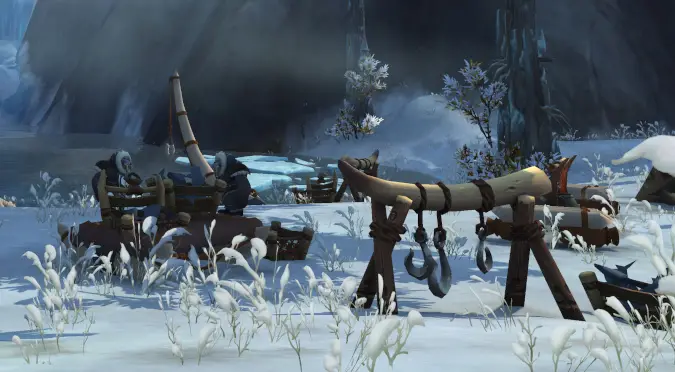 Among the amazing new vistas for players returning to World of Warcraft Dragonflight in the Dragon Isles are some old favorite races like Gnolls, Centaurs, Tuskarr and also the debut of a long demanded addition to the game — ducks. Yes, since 2004, WoW has not included a ducks, and the time is now for this avian avenger to enter the game world on the Dragon Isles.
Yes, really, we're finally getting ducks, Hunters and pet collectors. You can name them Donald, Huey, Scrooge, Daffy, Mighty — the possibilities are endless. Tell your Duck Tales. Turn off your ducking autocorrect for once.
One of the interesting things about the Dragon Isles is that, like Pandaria, they've essentially been sealed away ever since the first Legion invasion. As a result, various peoples that we've known on Azeroth have developed in that isolation and developed their own culture — the Centaur on the Dragon Isles are a proud, powerful people who have developed their own culture and made a peace with the Emerald Dragons they live near, and players are going to have to make an impression on these nomadic warriors if they want to progress in their territory.
Likewise, the Gnolls we meet in the Dragon Isles are able to tap into elemental energies not seen before, and organize into new tribal structures. These may be enemies, but they're definitely not the Gnolls you remember from Elwynn Forest or the Crossroads — and watch out for the Snow Gnolls, who can summon wintery magic to blast their foes.
But as cool as ducks, Gnolls and Centaurs are, let's talk about the reason you clicked this post to read it — yes, guys, we're getting Tuskarr back, and they're finally going to have lady Tuskarr models and baby Tuskarr, which I hope means we're eventually going to get Tuskarr as an Allied Race. Please? Please let us play as walrus folks, Blizzard. Please. I ask so little.
I am super excited for the Dragonflight expansion for many reasons, but I won't lie, seeing the Tuskarr return and finally getting ducks in WoW probably excites me way, way more than they should.