The Queue: But what's happening to my justice points?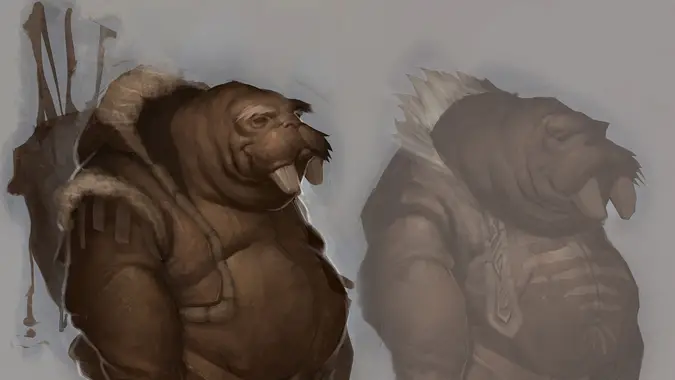 Truly time is a mutable force, able to be changed and altered by many means, from nostalgia to pain, from elation to grief. We cannot know exactly what time holds for us, only that everything will change, but the past always remains the same, and can help to inform the future.
This is The Queue, where you ask us questions and we wax philosophical and hope you don't realize we're super late. Not like there's anything else going on anyway.
---
DUCKS!
---
DUCKS!!!
---
DCUKS!!!!!!!!!
---
DR. BOMBAY
really hoping that the new expansion announcement tomorrow isn't about dragons at all. for one, because we've done WoW dragons plenty already, and secondly, i'm hoping the dragon stuff that's circulating so far are all intentional misdirections leaked on purpose.
Uh, sorry. It's… definitely dragons.
---
FUZZY BUNNY
I wonder how much information we will get about WoW tomorrow if they're saving more information for May?
They'd already slated a presentation for an unspecified date in May for a "future of Warcraft" discussion. It was set to include more details for their upcoming "first ever mobile game" set in the Warcraft universe, which was kinda-sorta announced as a thing in the Q4 2021 financial report (Hearthstone sends its regards). I'd guess this will be the focus, but it's also possible they'll say something like, that's it, we're cutting off the Classics at Wrath or something.
It doesn't seem like they held much back today, but at the same time I feel like we're unlikely to get a lot of minutiae about Dragonflight if they're starting off with "Warcraft Visual Novel Smooching App!"
---
ROXXII
Q4TQ: How about that expansion announcement?
I feel like Dragonflight is going to be a good one. The new race-class is an intriguing idea. The zones seem like they'll tap into both the familiar and the unique, and the Dragonflights themselves have a whole lot of lore threads that were kinda dropped along the way — remember that one time where Chromie got murdered repeatedly? I'm excited for some of the QoL stuff we heard about, especially the UI updates.
But, most of all, I'm excited for DUCKS!!!!!!