WoW
Apr 19, 2022 11:43 am CT
WoW gets a new race and class with the Dracthyr Evoker in Dragonflight expansion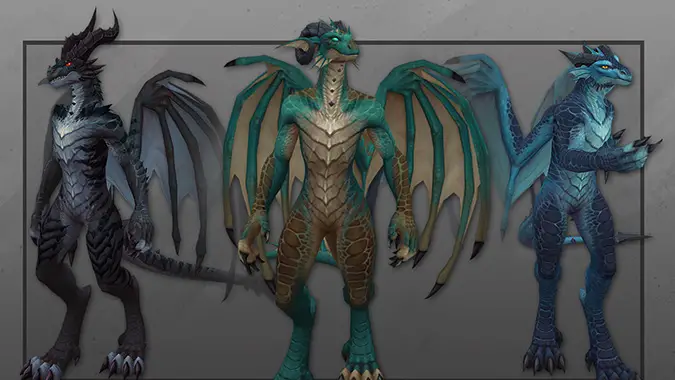 The just-announced WoW Dragonflight expansion includes the Dracthyr Evoker, a dragon-based race that is also its own class. That's right, only Dracthyr can be Evokers and only Evokers can be Dracthyr. It's the first new class we've seen since Demon Hunters were added in Legion and it will be treated as a hero class and as such will start at level 58 (out of the new max level cap of 70). The new race/class combo will get its own starting zone — similar to Demon Hunters — which will give them a unique lead into the new Dragon Isles zones. They can be either Horde or Alliance and can be played in either a humanoid or draconic form.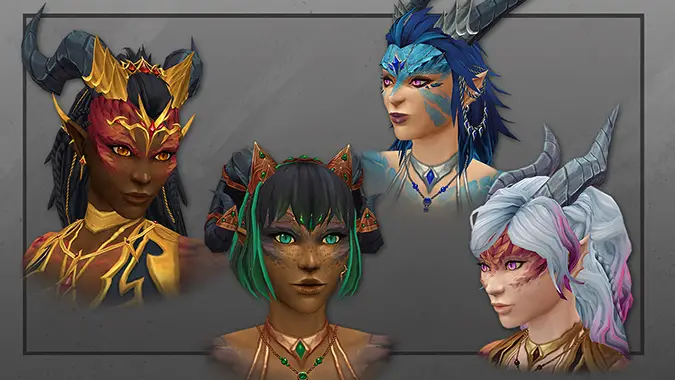 Dracthyr Evokers are a mail-wearing class and have two specs to choose from. They can play as healers with the Preservation spec or ranged damaged using claws and fire breath attacks with the Devastation spec. They will also be able to wield the magic of all five dragonflights and will have unique prismatic visual effects. In the Devastation spec, attacks will visually focus on red magic for area attacks and blue magic for single target attacks. The Preservation spec focuses on green magic for growth and nurturing while bronze magic is for the more "timey-whimey" spells like faster healing. No word yet on how black dragonflight magic factors into the class.
Some other features exclusive to the Dracthyr race are the ability to charge up an attack or spell to do more damage or hit more targets as well as executing some abilities with a flying animation. Picture the Dracthyr gliding directly towards the enemy, breathing fire in their path in a straight line as they go.
Dracthyr will also have access to a rudimentary form of Dragonriding. Since they have wings and are dragons a little — it just makes sense. This won't be as powerful as the dragonriding that players unlock in the main areas of the Dragon Isles, but it will be a good introduction to the system. It remains to be seen if they'll be able to use this dragonriding in older zones, but they'll make extensive use of it in their starting area of Forbidden Reach.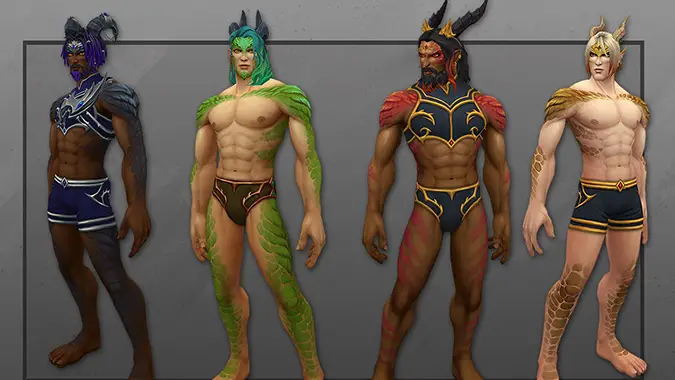 And what's a new race without shiny character creation customizations? Similar to Worgen, the Dracthyr will have many customizations options for both forms. And with the Dracthyr, coloring can match between the scales in the Visage (humanoid) form and the scales of the Dracthyr form.
As for armor and transmogrification, the Visage form will have access to every bit of mail armor that can be used. While you're in Dracthyr form though you'll only see shoulders armor, belts, and tabards. Which makes sense I guess, you wouldn't want to restrict your wings with bulky chest plates, or cover up your dragon snout — that you use to breathe fire out of — with a helmet.
Dracthyr look like they'll bring some interesting new options to the game and we look forward to seeing them in action in the upcoming beta.
Updated April 20, 2022, by Cory Taylor.