What would you most want to see in terms of new Dragonflights in World of Warcraft Dragonflight?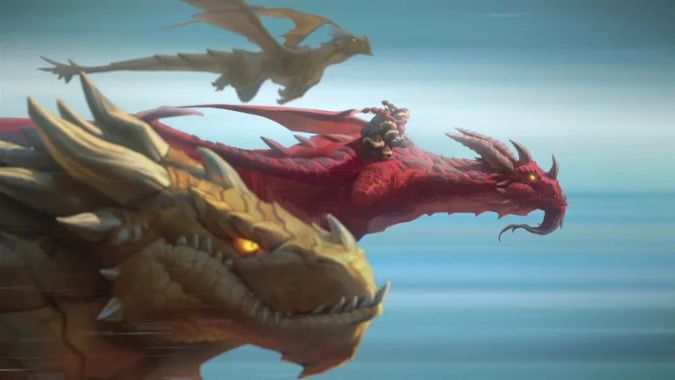 Up until now, World of Warcraft has featured the big five of Dragonflights — Red, Blue, Green, Bronze, and Black. But after the end of Cataclysm the Dragonflights no longer have Aspects, and we've seen a whole lot of variant Dragons and Dragon-related creatures — for instance, the various Proto-Dragons of Northrend, the Stone Drakes of Deepholme, the Storm Dragons of Skywall, and also the ones from Stormheim and Suramar. So there are plenty of dragons  who aren't part of those original five. And there could always be more dragons, and more Dragonflights for them to be part of. And I for one would love to see all sorts of new, variant Dragonflights come to exist in this upcoming World of Warcraft Dreagonflight expansion.
We've seen experimentation and alternate Dragonflights before, from, the time-warping Infinite Dragonflight to the magically twisted Netherwing Dragonflight which in turn leads us to the Deathwing created Twilight Dragonflight. These flights are basically corruptions of or mockeries of the five original Dragonflights. But it at least seems new Dragonflights can exist and form beyond the originals.
Or even more — we have finally seen the Horde and Alliance come together with cross faction play, imagine if now we finally get a Universal Dragonflight combining dragons — essentially the dream of Neltharion, before he was driven mad and corrupted by the Old Gods, for a Chromatic Dragonflight. There's so much we don't know about Dragonflight as an expansion — will we see the Aspects restored? Will we see all Dragons return to the Dragon Isles? And so I find myself wondering what you guys want to see — what future for the Dragonflights? What would you like to see them become?