The Ladder returns in Diablo 2 Resurrected on April 28 — Here's how you can start climbing it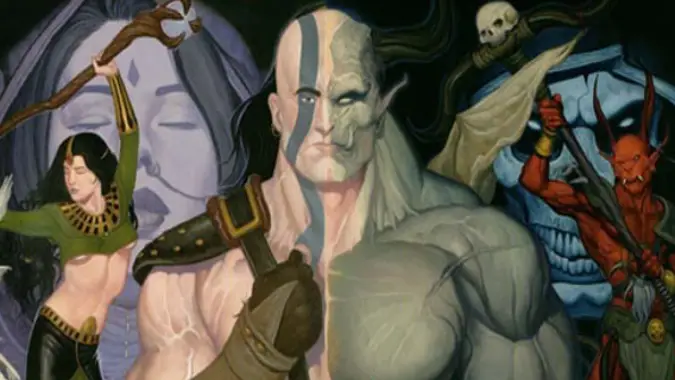 Diablo 2: Resurrected is getting it's first Ladder season on April 28 (29 in Europe and Asia) and there's a lot to cover if you're new to Ladder play. If you've played the original Diablo 2 you'll find the Ladder Play is mostly unchanged from its original roots. If you're new to D2 but have played Diablo 3, you'll find that Ladder Play bears a resemblance to Diablo 3 Seasonal play, which makes sense as Seasons in D3 are basically a descendant of Diablo 2's Ladder.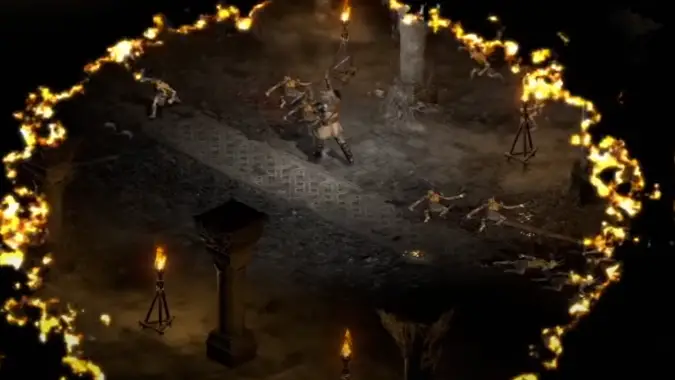 The Basics of a Ladder Season
Starting April 28 (or again, 29 in Europe and Asia) you will be able to create a new, Ladder-specific character at level 1. This character will not have access to the gear and equipment you may have in your shared stash — it's a completely fresh level 1. You then level said character to max level by playing through the game. There's a Leaderboard you can consult to see your ranking and how you're doing against other players, as competitive leveling and getting to the top as fast as possible is a big part of the Ladder's gameplay.
There are four options for difficulty.
Classic Ladder is the simplest option — you play a brand new level 1 character through the four acts of original Diablo 2, acquiring gear and levels as you go.
Hardcore Classic Ladder is similar to Classic, but you only have 1 life. If you die at any point, your adventurer is dead forever and you'll have to start a new Hardcore Classic Ladder character if you want to continue playing.
Expansion Ladder resembles Classic, but it includes Act V, the Lord of Destruction content from Diablo 2's expansion.
Hardcore Expansion Ladder is the same as Hardcore Classic Ladder — if you die at any point, that's it for that character, you'll need to roll another level 1 and start from scratch if you want to keep playing Hardcore — but it includes Lord of Destruction's Act V content.
So far, simple enough. You start at level in one of these four modes and level up through gameplay. The differences are that the Season is a limited time factor — Ladder Seasons last four months, so you have that long to get your character up to max level 99 and progress through Normal, Nightmare and Hell difficulty levels for the best loot while doing so. You will also have access to unique ladder only content like Rune Words that only drop for Ladder characters.
After the four months is over, your Ladder character will be converted to non-Ladder, allowing you to use the Rune Words and other gear and items you collected during the Ladder season in normal gameplay. You can also continue to play that Ladder character further in non-Ladder games. Any items you leave uncollected after the end of a Ladder Season will be available for you to collect and put in your shared stash until the start of the Season after the one that follows the Season you played — so for a D2R Ladder Season 1 player, you'll have until the start of Season 3 to get all your items collected and stored. This means all your exclusive Ladder-only items will now be usable outside the Ladder, so be aware and don't accidentally lose something because you forgot to claim it.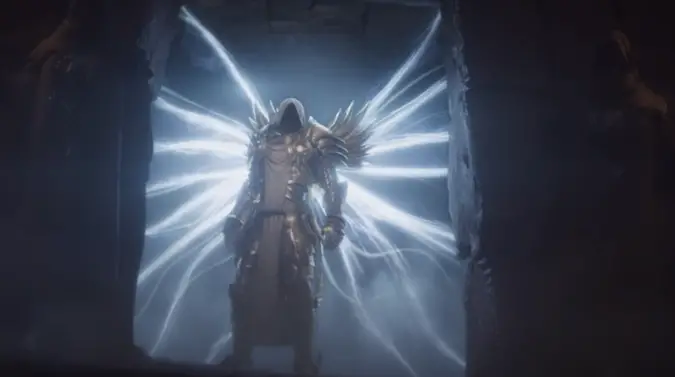 When will the Ladder start?
As I mentioned before, there are different dates for the start of Ladder Season 1 depending on where you are.
North American players will get to start their Ladder journey on April 28 at 5pm Pacific.
European players will begin their climb to Ladder dominance on April 29 at 2am CEST
Asian players grab the first rung of the Ladder on April 29 at 9am KST
If you're not especially interested in ranked competition but enjoy watching other people go head to head, you can tune in to The Infernal Race, a livesteamed event with several Diablo 2: Resurrected players from Europe, Korea and North America racing to the top rung of the Ladder. The English language competitors will be MrLlamaSC, mekalb, LuckyLuciano_6, and Kano while the casters will be BTNeandertha1 and MacroBioBoi.
On the Korean language side, there will be Dan, WaterBear, Lossi, JJONGEJJ, Rene, Affection, PigKing, Dongsin and Dr.Lee while the casters will be Sanghyeon Park, Seungwon Lee and Useo Jung. The competition starts as soon as the Ladder Season opens, so 5pm PDT (9am KST) on April 28/29.
That's basically the Ladder Season and Ladder Play in a nutshell. You have four months to try and rank as highly as possible — or just to get those unique Rune Words to use in regular play after the Season ends — and you can play just the original 4 acts or all 5 in either normal or Hardcore mode. Have fun slaughtering demons this Season, y'all.