How do you feel about Blizzard's upcoming mobile titles?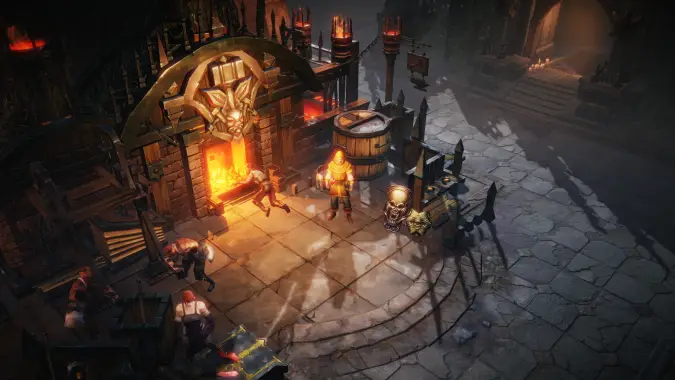 Diablo: Immortal and Warcraft Arclight Rumble are two very different beasts, if you ask me. The former, I'm very excited about; the latter, not so much.
"Mobile gaming" is way too broad a category. In fact, "mobile" is more of a medium that you use to play games than a category of games — just like there are several different genres and subcategories within "console gaming" or "PC gaming," and you may like some of them while not caring for a few others. This became evidently clear to me when thinking about Blizzard's two upcoming mobile titles.
Diablo: Immortal seems like a game that I can see myself diving into and enjoying deeply. We obviously don't know yet if the game is going to be fun or not, but it definitely sounds like it has enormous potential. Many of its features that I've been reading about sound enticing, rich, and refreshing. The idea of getting the fast-paced, smash-everything gameplay of the Diablo series in an MMO environment sounds compelling. And the ability to get full cross-play between a PC and a mobile device is an absolute game changer.
Arclight Rumble, on the other hand, is probably not for me. Based on its initial reveal, it doesn't seem like the kind of game that I enjoy playing — and it definitely feels like it's trying to appeal to a completely distinct demographic. Some of what I see there is compelling — the toy-like character models are very charming, and I really like the five factions they divided the units into — but other than that, I'm not particularly interested.
Which goes to show that it's difficult to really form a single-minded, monolithic opinion about the upcoming mobile games from Blizzard. The two examples we have are different from each other like night and day. Sure, there might be some crossover in certain aspects, like monetization models, and the cadence of content release. But that's just like PC games and console games are expected to have DLC these days: it speaks more about industry practices than about the actual gameplay experience.
So I want to ask you: how do you feel about these two games? Are you interested in both, in just one of them, or in neither? Is the ability to play Diablo: Immortal on your PC a point in favor of getting you to at least try it? When you think of a mobile game, are you looking for a quick, simple, and fun experience with a game like Arclight Rumble, rather than something to devote more time and energy into? Or are you still averse to the very idea of gaming on a phone or a tablet, no matter how distinct the titles might be from one another — or how similar they might be to a console or PC game? Let us know.