How has your experience been with Diablo Immortal so far?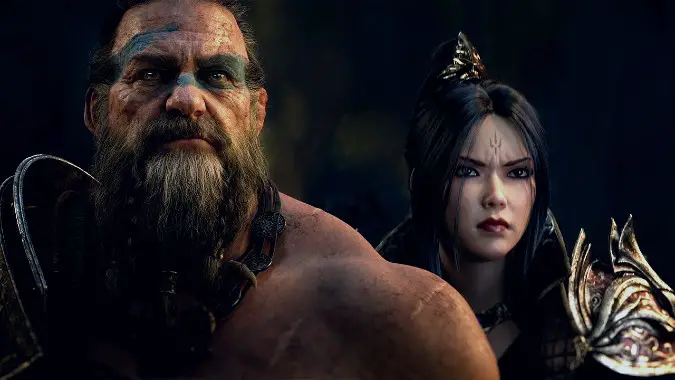 Diablo Immortal has been available for a couple days now on mobile, and it's been almost a day since the PC beta started — although calling it "early access" is probably a better descriptor as its cross-platform implementation ensures your character isn't in danger of being wiped when it exits beta — which means many people have had a chance to give it a try, and I'm curious about those initial forays into mobile Sanctuary.
I've played it a good chunk of time so far, with the majority of it on mobile due to the early release there. I believe I'm going to mostly play on PC though, as my phone's screen isn't the largest and I'm having issues with being unable to hit the right buttons — an issue alleviated by using a controller attachment, but unfortunately that doesn't help with visibility of what's going on in-game ("What is attacking me?" is a frequent thought). On the PC I have the reverse problem: My controller has input lag and I'm not sure if it's a beta issue or something on my end, but I've switched over to keyboard and mouse and that has vastly improved the experience.
Platform issues aside, Diablo Immortal is very impressive especially for a game that was developed for mobile platforms. Graphics-wise it's on par with Diablo 3, and the gameplay is similar as well (although ability choices are stripped down). The monetization aspect of a free-to-play game is annoying of course, but since it's almost all aimed at those wanting to maximize their gear choices at endgame I've been able to mostly ignore it as I'm just in it for the Diablo experience — if I wanted to run rifts endlessly for a shot at a set piece, D3 is waiting on my PC for me.
By far the biggest adjustment for me has been the fact that it's an MMO, not a single-player game. Other players running around mean that there is competition for kills, especially on bounties, and there's the weirdness of phasing in the storyline where you can see other players in the middle of a fight but not who they're fighting against — although I guess kudos are deserved for the development team making sure that others can't impede your progress. While I haven't had a chance to group with anyone yet, I have heard that the dungeon party finder works well.
What about your experience so far? Have you found it a faithful translation of the franchise, or are the mobile platform features diminishing your enjoyment of the game? Do you think you'll invest any money into it, or are you content like I am to just play a free Diablo game? And how about the MMO aspect, do you like seeing other players or would you be happier to be alone out there?