How to enable cross-progression play in Diablo Immortal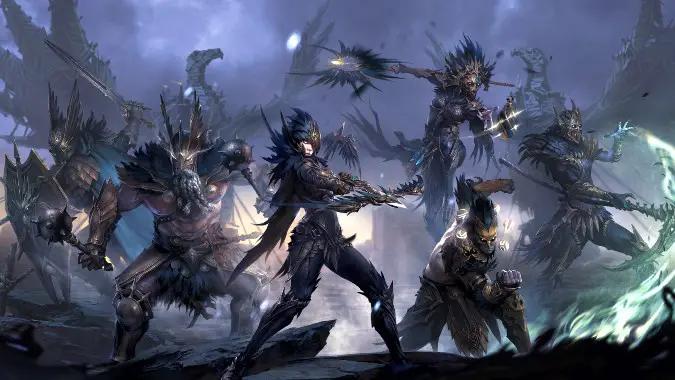 Diablo Immortal can be played on a mobile device or on your PC, and you can freely share progression across every device. Sharing progression is simple: you just need to set up a Battle.net account, and log into it on your phone or tablet of choice.
By default, the game can be played on a mobile device without requiring any logins at all. As soon as you install the app and launch it, the game will set up a "guest" account for you, and you'll be immediately ready to play. However, these guest accounts are very limited by definition: they're only accessible on the device they are created on, unless cloud backup is enabled.
If your goal is to take advantage of cross-progression, however, you'll want to find the login option within the game client on your mobile device, and log into your existing Battle.net account as normal. Once you do so, all of that data will become accessible on your PC as well, as long as you're logged into that same account. That's all there is to it.
On the mobile client, the login option can be found at the top left corner. There's a "default avatar" icon that's identical to the one that Battle.net uses. You'll see an username that the game created for you, and a Guest button beneath it. Clicking that button opens a "Connect your account" screen, which allows you to either create a brand-new Battle.net account, or log into an existing one.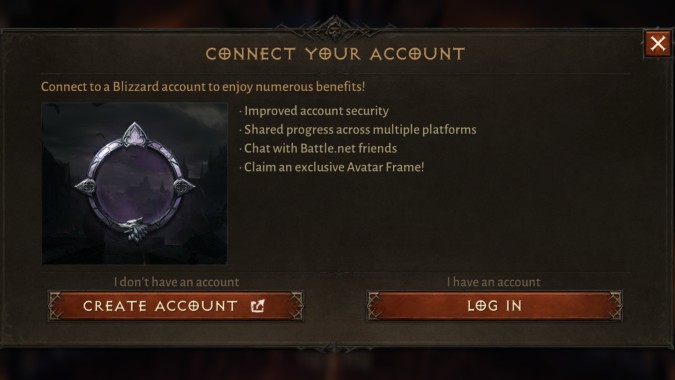 Keep in mind that if you already have a Battle.net account that you use on your PC, you'll want to log into that one rather than creating a new one. Upon logging into your existing account, you'll then get an option to link Diablo Immortal to it, alongside your other games that are already there.
Essentially, what this means is that you can create a character on your phone, play it in there for a while, and then pick up exactly from where you stopped on your PC later. You can then play some more on your PC, gain a few levels, acquire some gear, and when you decide to resume play on your phone, that progress will still be there. The transition is seamless, and nothing is lost, which makes for a truly fantastic experience.