The games at Summer Game Fest 2022 we already added to our wishlist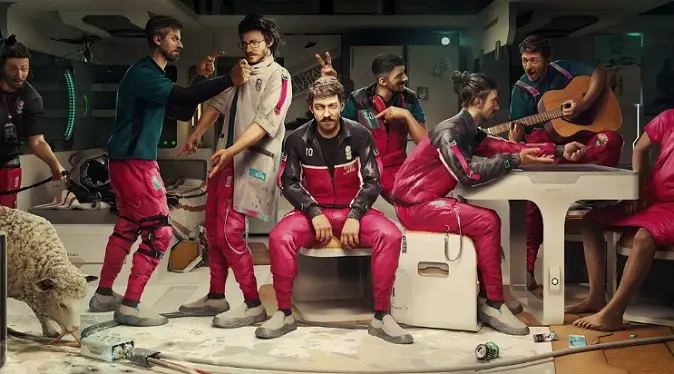 Summer Game Fest has started, once again filling the void left by E3. On day one, we got to look at the new Call of Duty: Modern Warfare 2, The Last of Us was announced as being remastered for PS5 and coming to PC, and we got a peek at the long awaited sequel to Goat Simulator ̶2̶. But it's well more than just a one day event, and our game wishlists have continued to grow as the announcements stacked up.
In case you haven't been keeping up, let's take a look a look at the most interesting of the new games coming in the next year, starting with a charmingly Lovecraftian take on Thomas the Tank Engine.
Choo-Choo Charles
Choo-Choo Charles is a first person survival horror where you are being stalked in the woods by a murderous, spider-like train. Your mission is to help local townspeople, avoid an evil cult, and upgrade your little yellow, machine gun mounted train. Be careful — Charles is always on your tail.
Choo-Choo Charles will be on PC with a release date later in 2022, and is available to add to your Steam wishlist.
Cult of the Lamb
In Massive Monster's Cult of the Lamb, you play as a possessed lamb growing your community of woodland critters and over-throwing false prophets through use of dark rituals. This roguelite game is Animal Crossing meets Dagon, with crops to grow, bosses to battle, and a cult to manage.
Cult of the Lamb will be available on all major consoles and PC. Coming out on August 11th, you can play the demo now on Steam.
Bear & Breakfast
In Gummy Cat's Bear & Breakfast you are a bear running a bed and breakfast. Bear, and breakfast. It's a management sim game with a rich story, large cast of characters, and a totally adorable art style.
Bear & Breakfast will be on Nintendo Switch and PC July 28th. You can add it to your Steam wishlist now.
A Little to the Left
Max Inferno's puzzle game A Little to the Left feels deceptively relaxing. It features peaceful music, and a soothing art style, and seemingly simple puzzles, but it grows more complex as you tidy up. Be on the look out for the nemesis of orderly — the mischievous household cat.
A Little to the Left will be available on PC with a demo available now.
Nivalis
Have you ever watched a trailer to a game and immediately thought, "this game was made specifically for me"? That was my reaction to ION LANDS's upcoming cyberpunk restaurant management game, Nivalis. Set in the same city as ION LANDS's previous game — Cloudpunk — you will be be setting up shop as a ramen stand, restaurant, or night club in a thriving neon world. spend your earnings decking out your apartments and move on up closer to the sky. Nivalis is coming to Steam with no set release date, so wishlist now to follow along.
The Last Case of Benedict Fox
Plot Twist's The Last Case of Benedict Fox is an immersive 2D scrolling occult horror game taking place between the 1920's and the timeless void of limbo. You play as Benedict Fox who is trying to solve a family mystery along with the demon how posses him. Expect to see The Last Case of Benedict Fox on Steam and Xbox Game Pass in 2023.
The Alters
11 Bit Studio — The company behind such classic games as This War of Mine and Frostpunk — comes The Alters. You play as Jan Dolski, a man stranded on a distant planet, who uses alternate versions of himself from other timelines in order to survive. Can you find the right choices in Jan's past to lead to the Jan that can save him? The Alters has no release date but will be available on Steam. Frostpunk 2 is also in development from the same studio, coming to Steam.
And more…
There were several games that looked really amazing, but we need to learn a little more about them before we buy in, such as the hidden object puzzle game, Birth.  There is Devolver's gorgeous skater roleplaying game, Skate Story, with its wild visuals and catchy soundtrack. Firaxis also caught my eye with a Marvel game that has hinted that you can romance your favorite heroes, Midnight Suns.
Hopefully over the next few days we will find out more about all of the games mentioned, but one thing is for sure: our wishlists are going to keep on growing.
Originally published June 10, 2022, updated June 13, 2022