The Queue: Surprise weekend!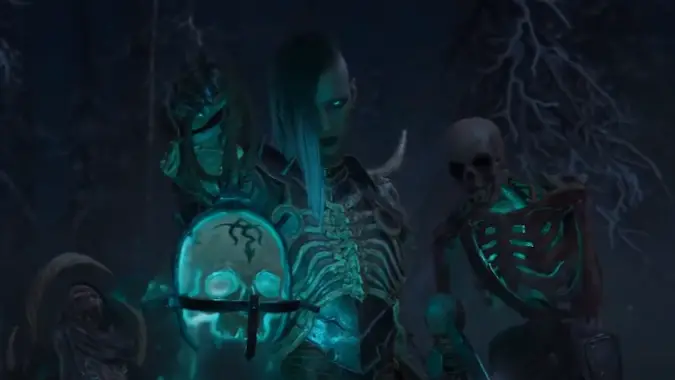 Surprise weekend in that there were a ton of surprise announcements over the weekend, not possibly better surprise couple of days off work to go and relax.
Overwatch 2 gets a release date and they confirmed the Junker Queen. Which is a character that I've been hoping would be rad since they teased her back in the Junkrat video. Still holding out hope for our good friend Jetpack Cat though.
Diablo 4 also got that sweet Necromancer confirmation and some more details. When I played it back at BlizzCon 2019 it felt really solid. The Necromancer is probably the only class that could make me waver in my Druid choice though. I'm going have some tough decisions when it eventually comes out.
While I make a giant spreadsheet of pros and cons about Druids and Necromancers, it's time for — The Queue.
---
AND ALL THE GIRLIES SAY I'M PRETTY FLY FOR A RED GUY
I admit I'm finding it hard to focus on the PC showcase thing. I think I only have mental energy to focus on these presentations for like 1 hour, 1 hour and a half. Anything beyond that is "too long" for me
These presentations are shot pretty snappy, with good pacing — and yes, they're too long. There's also just too much all coming out at once, that's why I liked it when there's just a BlizzCon, or Xbox does just their own thing randomly. You get one event to be hype for, check out all the new shiny stuff from their platform, and then can wonder about what everyone else is doing. Now you have to pay attention for a week as all these different developers try and cram as much content in front of us as possible.
Oftentimes the same games will pop up over the course of the week! There's not even new footage, they'll just be part of different showcases. It's too much! My brain can't handle it all, so I'll just wait for articles that break out the highlights.
---
UNO, DOS, TRES, CUATRO, CINCO, CINCO, MUSEDMOOSE
Q4tQ: what do you think would be the least likely intra-Blizzard crossover? I was going to say Overwatch/Diablo, but then I watched this (video of a industrial accident) and I'm not so sure.
Hey, remember last week when MusedMoose talked about this as being super unlikely from Blizzard. Turns out they were right, because Frost Giant was working on it the whole time!
Those Mech units seriously look like the love child of Tychus and D.Va's mech. I always thought that he was a little too into his time in the Odin mech during the StarCraft 2 campaign…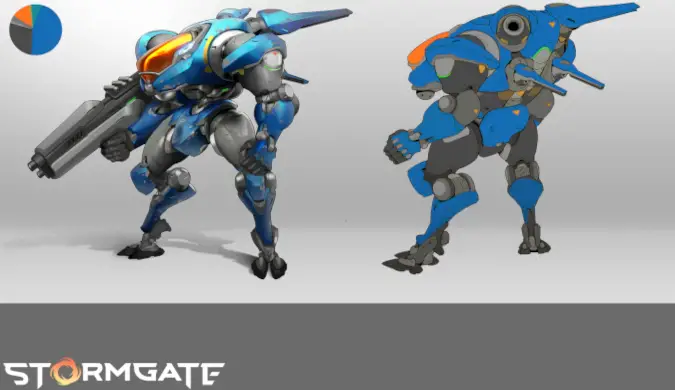 ---
YOU KNOW IT'S KINDA HARD JUST TO GET ALONG TODAY OUR RETPALLYJIL ISN'T COOL BUT SHE FAKES IT ANYWAY
Yesterday was my birthday.
So of course I got slammed with some sort of 24 hour stomach bug and spent it puking.
Happy birthday! I hope you feel better soon! Also, I hope that you get many delicious pancakes, what's a birthday without pancakes?
---
JALAMENOS THE ASCENDED
We are bleeding regular raiders, from 18 strong a couple of weeks ago down to 7 today :(
That's rough. I've been there when I was the leader of my own guild many moons ago. It feels like the longer the game has been out, finding a crew of people to stay raiding through the entire season has been tougher.
Unfortunately, I can't just wave a magic wand and figure out why exactly that is. There are probably lots of reasons, ranging from burnout on the content, burnout on the game, and just finding other stuff to do that isn't Warcraft. That last one is wacky, I know.
I do suspect that the various options and gameplay styles that have come up around raiding to reward other activities in the same way as raiding has contributed to it. I love the Creation Catalyst for being able to complete my set bonus, and for getting all of the various transmogs for the Druid set. However, it has made me sort of apathetic towards the loot from the raid in general. If I didn't like raiding, and the people I raided with — I could reasonably complete my whole tier set, and not miss stepping foot in the Sepulcher at all.
Which is an issue, and a tough thorny one that I hope Blizzard is looking at for Dragonflight.
---
VEILSTRIDER ROXXII MAY NOT HAVE A CLUE AND HE MAY NOT HAVE STYLE BUT EVERYTHING HE LACKS WELL HE MAKES UP IN DENIAL
Q4TQ: Blizzard this week nerfed several dungeon boss abilities by 20% and removed the Fervent Strike mechanic which caused mobs to attack the closest enemy to them if you tried to kite them. At what point do you just admit Tyrannical and Fortified aren't working anymore?
Of all of the affixes, I wish that they'd take those two out of the rotation. There are always these hotfixes to bring certain abilities in line over the course of the dungeons.
Especially since the change to always have one of them active each week. Maybe it's time to come up with a new pair of always-active affixes if they're married to the idea of having a pair of affixes swap each week. I'd also accept it if they figured out a way to fold in past seasonal affixes once you get o the 10+ range while bringing the current seasonal affix down to the 7 slot.
That way more people would get to see the new hotness, and the people working on their Keystone Master achievements could figure out how to deal with G'huun infected adds at the same time as hidden dreadlords.
---
FRIENDS SAY LIZ'S TRYING TOO HARD AND SHE'S NOT QUITE HIP, BUT IN HER OWN MIND SHE'S THE DOPEST TRIP
What's your favorite game of the weekend?
I know I just talked about how all of these game announcements are too overwhelming. However, we finally have a release date for Bear and Breakfast!!! I can finally pretend that Warcraft put in player housing and my bear decided to run a small upscale inn in his off time.
Also this:
Today's Anna Earworm™: Pretty Fly (For A White Guy)
Have a great week everyone! I'm sure there won't be any more surprise announcements between now and my next Queue… probably.