Nine demos from Steam Next Fest I'm playing this weekend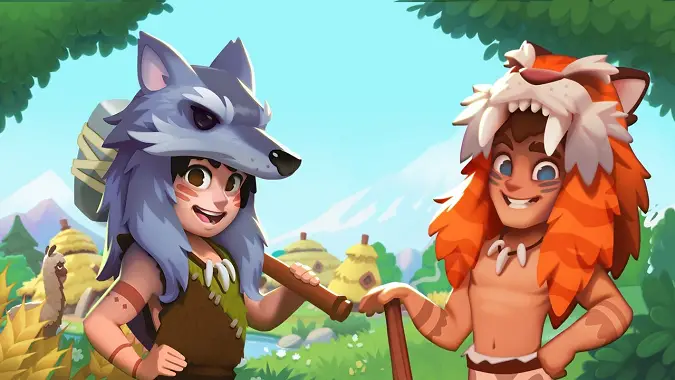 I love demos, and Steam's Next Fest event through Monday has got me covered in spades, with hundreds of demos to try out. While I won't be able to try them all out with the whole "needing to eat and sleep to live" bug that all human models possess, here are nine I'm definitely carving time out to try.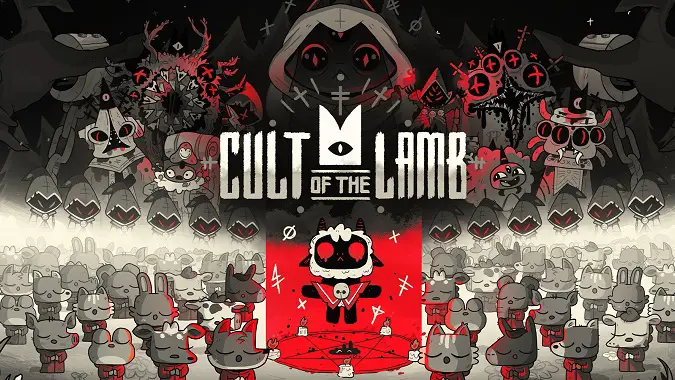 Cult of the Lamb
Rob talked about Cult of the Lamb coming out of Summer Game Fest but I've had this one on my radar since it was first announced last year. An adventure game with builder and rogue-like elements where you try to grow your cult of cute woodland creatures so you can ascend to godhood? Yeah, sign me up.
Roots of Pacha
A Stardew Valley-style game set in the Stone Age, Roots of Pacha is intriguing to me because of its setting — I'm a big fan of prehistory — and the fact that it lets you develop new technologies as part of the growth of your community. While surely not as robust as a Civilization tech tree, this looks like a game that can be educational as well as entertaining. Plus you get to pet baby mammoths when you domesticate them.
You Suck at Parking
Who doesn't love a good parking simulator? You Suck at Parking is part puzzler, part physics test where your goal is to get into a parking spot as fast as possible while navigating increasingly treacherous terrain and avoiding other cars on the road.
Sweet Transit
I spent a lot of time back in the day playing SimCity and Railroad Tycoon Deluxe, and Sweet Transit is the spiritual successor of both games. A modern builder like Cities: Skylines, Sweet Transit has trains as the primary focus of transportation. Track layouts, stations, and commerce all need to be managed in order to expand your quaint village into a bustling metropolis.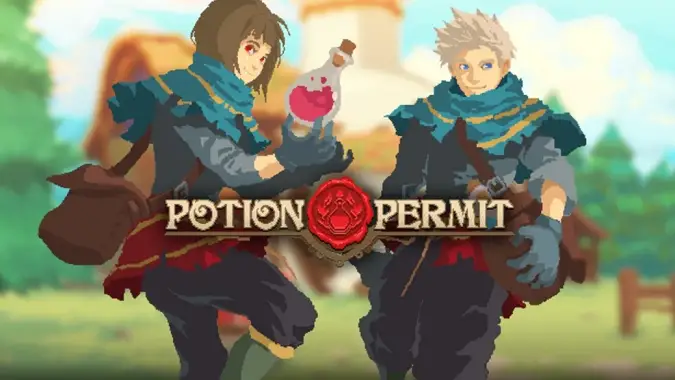 Potion Permit
Not to be confused with Potionomics (which is delightful in its own way) or Potion Craft (wow there are a lot of new potion-based games), Potion Permit has you play the role of a chemist recently arrived to town. You'll diagnose patients, gather ingredients, and concoct your own cures all while winning over a distrustful populace and growing the city. You'll also have a canine companion to keep you company and help sniff out mats and opportunities.
NAIAD
NAIAD was shown during the Day of the Devs presentation at Summer Game Fest and was immediately added to my wish list, so getting a demo shortly thereafter is a bonus. Described as a relaxing adventure game, NAIAD has you play the role of the titular naiad as you float downstream, interacting with the animals and learning from them while also helping them with their own challenges.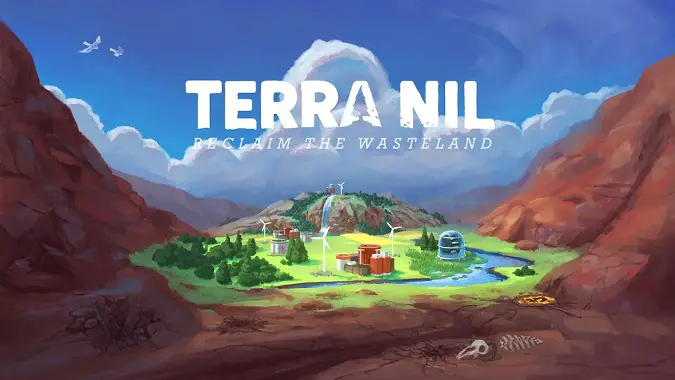 Terra Nil
A city builder with a twist: Terra Nil is about deconstruction, as you're tasked with restoring a wasteland to pristine wilderness. You'll clean up the water, reintroduce plant life, and reclaim the land from the ravages of the past. And when you're done, all of the supplies you used are airlifted out so that you leave no record of your activities — except for the natural area left behind.
I immediately wish-listed this game when first shown last year, as the concept of a reverse builder is so foreign to the industry. I do have concerns that since the end result of each successful playthrough is the same that it'll suffer in the replay department, but hopefully enough scenarios will be available after launch to challenge players.
Escape Academy
I'm not sure how much time I'll be able to spend with Escape Academy, as first-person games tend to make me nauseous, but the idea of an escape room simulator is very intriguing. Surrounding escape room gameplay with a university atmosphere further adds to its appeal, and the ability to play co-op is a huge plus, too.

Please Be Happy
A visual novel rather than a game, Please Be Happy is the tale of Miko — born a fox — who finds herself in an alternate Wellington, New Zealand where humans live side by side with vampires. There are multiple story routes that can be followed, and the promise of happy endings at the end of each.
There's always a balancing act with stories designed with positive outcomes — can it be sweet and wholesome without being saccharine and borderline nauseating? I've heard positive reports of this one, though, so I'm going to try out the demo sample myself to see if it's what I'd enjoy reading.
While these nine are the main demos I'm going to be spending time with, I'll likely download some more just to get a taste. If you've played any others this week that you've enjoyed please let us know in the comments or in Discord.