What makes a video game trailer truly stand out to you?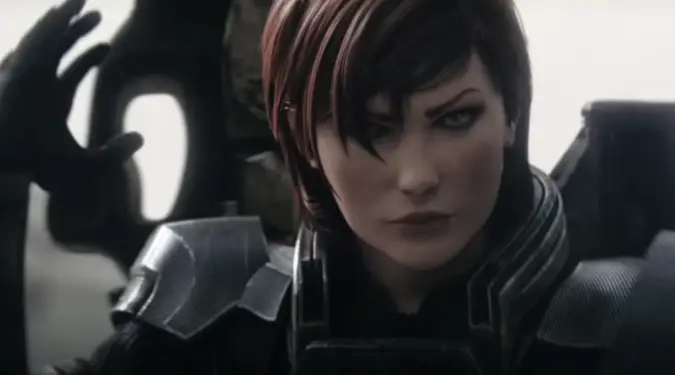 Several of my coworkers were talking about video game trailers, and the 2019 BlizzCon reveal of Diablo 4 came up. Generally speaking, a lot of people seemed to think it's one of the best ones. I can't say I disagree — it's moody, atmospheric, and does an amazing job of setting the scene. With very little in the way of exposition, we learn a great deal about the trio of gold-seeking adventurers and the priest they roped into helping them — and then of course the turn comes and we see Lilith's arrival. It's quite masterful. It also doesn't tell us much at all about Diablo 4 as a game, because the game was barely even in a playable demo stage back in 2019.
Another trailer that I think does an excellent job of getting me interested in a game without knowing much about it — without much in the way of spoilers or overhyping the game — is the one Blizzard made for Legacy of the Void.  It's basically just the opening cinematic, and that's all it needed to be. It's really just a tour de force of stunning visuals and an effective voiceover that gets you excited to see more. One of the trailers that I remember to this day is the 2012 Mass Effect 3 Take Back Earth trailer — while I still don't like how that game ends, I do like that trailer quite a bit, it does an amazing job of encapsulating what the stakes were in that game.
There are a lot of trailers out there that people loved — the Final Fantasy VII Remake trailer from 2015, one of several Assassin's Creed trailers (those almost always tend to be great), the DOOM trailer from E3 2015, or possibly the most effective trailer in terms of telling you if you'll like the actual game or not, 2016's Stardew Valley trailer from ConcernedApe themselves. Unlike most of these other trailers I've mentioned, it's not flashy and it doesn't rock out, but it does the job of saying "Hey, here's a video game you might like" better than any of them.
So what do you think? What are you looking for in a game trailer? Do you want to get hyped up, or do you want a trailer that just tells you what the game is and if you'd like it?