What would you like to see in a World of Warcraft mobile MMO?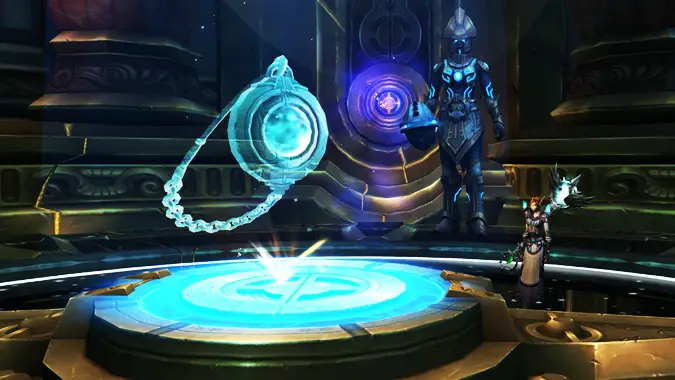 It's pretty clear to me that monetization aside — and yes, I'll just cede here that I think it has flaws, I really am not blind to them — Diablo Immortal has proved that you can have a very successful mobile game with a Blizzard IP that is a full-fledged MMO. And considering one of Blizzard's biggest success stories over the past 18 years has been World of Warcraft, I find myself wondering if the Warcraft franchise might finally after all these years see some kind of port or fully mobile version created.
Now, I'm willing to say that yes, it's unlikely that World of Warcraft itself with all of its expansions and years of content would just end up with a mobile app port. DI by itself is huge for a phone app, and it's unlikely that we'll see it brought to tablets or phones any time soon. But could it get a Switch port? Or even just make the jump to modern consoles, with definitely have both the storage space and the power to run the game and do it well? With Blizzard going with both cross-platform and cross-play in Diablo 4, it could at least be possible.
Another possibility would be a game designed from the start to work in the mobile sphere. Phones and tablets get more memory all the time, and we've seen companies like Riot distill the essentials of their games to a mobile approach with League of Legends Wild Rift. Imagine a game designed from the start to allow you to make a character, go into Azeroth and do all the heroic exploration, and group play that a game like Diablo Immortal already does, but with the expanded racial options and extensive possibilities of the Warcraft setting. 4-player dungeons, 8 player raids — it could be pretty attractive.
So what would you prefer? A console port of the current game? A new game designed from the ground up? Or should they just keep going as they are? What would you like to see from a new World of Warcraft mobile game?