WRUP: A weekend of fireworks, TV premieres, and gaming quickly is in our future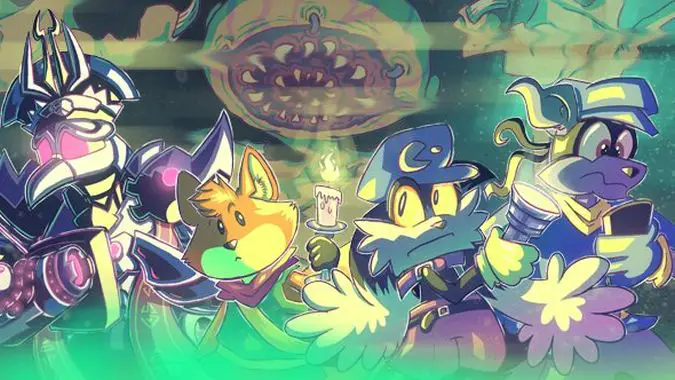 We've made it to another weekend, and what a weekend it is! Not only are we somehow in the last weekend of June (X_X) but it's also the start of Summer Games Done Quick! If you couldn't tell by my exclamation points or haven't seen me tweet-vomit during past events, I am very excited for it.
But, of course, this is WRUP — What aRe yoU Playing? — and there's more than just SGDQ happening. So let's sit back, relax, and talk about all the things Team Blizzard Watch are up to this weekend. Anna Bell kicks us off.
The Great American Recipe
The Long Dark
Pokémon Go
This weekend we were supposed to go to a watch party in Kentucky for the new PBS series The Great American Recipe, which premieres June 24. Unfortunately we had two close contacts with COVID in the past couple days, so we'll be watching from our house. We used to raid with one of the contestants back in Wrath, and there's a whole group of nerds from way back when going to the event to cheer him on, so we're really bummed to miss out.
In terms of gaming, since we're in the middle of a 90-100 degree heat wave, I am firmly in denial, using the icy environment of The Long Dark as the vehicle. I always seem to get really into The Long Dark in summer, and this summer is no exception. I also tend to really randomly pick up Pokémon Go for a month or two every summer, and I'm in the middle of that yearly binge. The catching bit is fun, and the basic battling is too, but when I get deep enough in the weeds that I start thinking about stat calculators and spreadsheets I drop it pretty quick.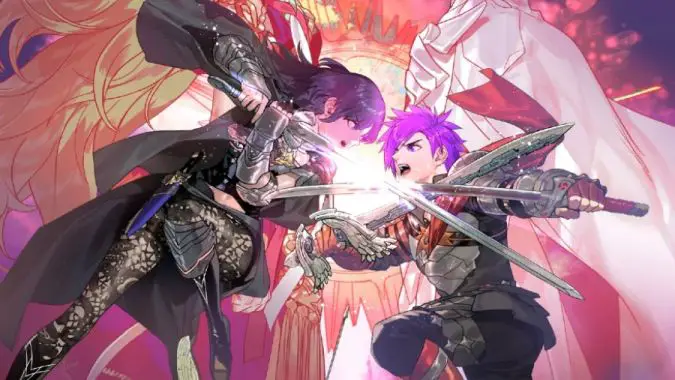 Fire Emblem Warriors: Three Hopes
I had strong initial reservations against it, but after I played through the whole demo — dedicated over 15 hours to it — it absolutely convinced me to get the full game (which releases this Friday), so that's what I'm playing for the foreseeable future!
Overwatch League game IRL
On Saturday, I am going to see an in-person Overwatch League game. I'll be heading down to Washington DC to see the Washington Justice take on the Tornoto Defiant. This will be the first live game I have seen since a Justice game just before the lockdowns began.
Kenobi
Ms. Marvel
SNAP
SWTOR (maybe)
The Kenobi finale was incredible. It had so much I was expecting but a whole bunch of surprises, too. Congratulations to Deborah Chow, Moses Ingram, Vivien Lyra Blair, Ewan McGregor, Hayden Christensen and the rest of the team for creating such a wonderful series. I highly recommend it.
I've also been enjoying the Ms. Marvel series. It is just such a joy to watch and I'm sure that's even more true if you're in that 14 – 24 age range. I love that this show is giving me the chance to learn about a culture that I know so little about.
For gaming, I'm still playing and enjoying Marvel Snap, but I'm anxiously awaiting an upcoming balance patch. It's still beta, but it feels like one deck (Moon Girl, Devil Dinosaur, Nova, Carnage) is becoming a bit oppressive. I hope the balance patch reins it in a bit. Thus far, I've struck out on getting into the Wrath of the Lich King Classic beta, but I keep checking. I hope to get some SWTOR time this weekend, but I still have so much work to do on my cosplay for the conference next month.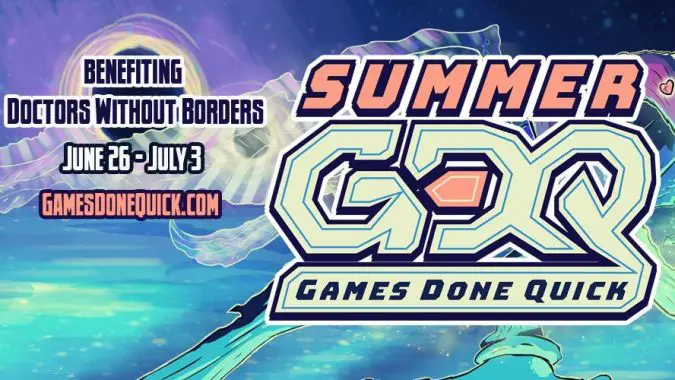 Overwatch
Diablo Immortal
SGDQ!!!!!
I'm giving Overwatch a final hurrah over the next several months. I get that there are reasons to take the original game away, but I'm still feeling wistful about the end of this chapter. I am also enjoying the heck out of Diablo Immortal, to the surprise of absolutely no one. Then starting on Sunday I will be fully immersed in the joy that is Summer Games Done Quick, and that will consume my every waking moment. Yay!
Summer Games Done Quick (!!!)
Arclight Rumble
The Quarry
Lightyear
Clue
This is a busy weekend here, and it kind of just keeps getting busier. On Friday, we'll be going to some fireworks with my family at a nearby park. It's something we've done a few times, but had to skip the last couple years. I'm looking forward to it, but still hoping we can find a spot to watch that's somewhat secluded.
Saturday is a mix of relaxing and babysitting — we're going to take my girlfriend's little nephew to see Lightyear while his parents enjoy a night away from responsibilities.
And then Sunday… Sunday is, of course, the start of Summer Games Done Quick. Anyone who knows me knows just how much I love these events, and I'm pumped that it's already SGDQ time again. While I'm going to miss a liiiiittle of it Sunday night — we're watching Clue on a big screen in a park — it's going to basically take over my life for the next week. I. Cannot. Wait.
Free RPG Day
Ghosts of Saltmarsh
Quest for the Frozen Flame
Trails
It's Free RPG Day on Saturday, so I'll be spending time at the nearest shop participating (find yours here). I also picked up the D&D 5E adventure Ghosts of Saltmarsh and the Pathfinder 2.0 adventure path Quest for the Frozen Flame so I'll be spending the weekend reading those while also perusing all the Free RPG Day rewards.
I also got Trails the newest tabletop game in the Parks series so I'm going to spend a good amount of time this weekend trying to convince my family to play it with me.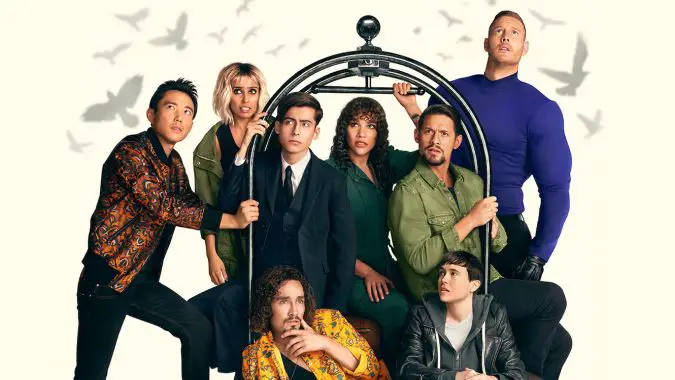 D&D
More D&D
Even more D&D
Jenga Giant
Other board games
Umbrella Academy
Saturday is the Blizzard Watch Weirs D&D game. Then, I'm doing this thing where I interact with people in real life. Weird and scary, I know. I started asking people if they wanted to play D&D, in person, and a whole lot of people said yes. Too many for one game, so I divided it up into two groups. One group meeting Saturday night, one group meeting Sunday night for session 0. These groups will be meeting once a month, I'll be DMing both, and we'll figure out what kinds of campaigns they want this weekend.
Then, on Saturday, after Weirs, and the first of the D&D groups, I'm going to a board game night at someone's house, not like the board game night I have, but this one hosts between 20 and 70 people. Insane! I didn't even know there were that many people. But, it famously has Jenga Giant, a game of Jenga that stacks up to five feet.
Anyway, no video games for me this weekend, all in person, on a table top…or wherever a game of Jenga that big takes place.
Oh, and if I have time, season three of Umbrella Academy is out.
Diablo Immortal
Diablo 3
Assassin's Creed Odyssey
Cyberpunk 2077
Joe is running a Weirs game this Saturday, I'll be playing in that I've played a lot of Diablo Immortal and also gotten back hard into Diablo 3, and also I've gotten back into Assassin's Creed Odyssey, the only game that can actually replace Cyberpunk 2077 in terms of my obsessive need to play it.
[9 hours pass]
Oops, I just tripped and fell back into a Cyberpunk 2077 playthrough, never mind.
Aaaaand that's Team Blizzard Watch for this weekend. I hope you all have a fantastic and safe 7 days until I see you again! In the meantime, why not let us know what you're up to?