The mysterious games we can't quite quit: Why can't I stop playing Diablo 3?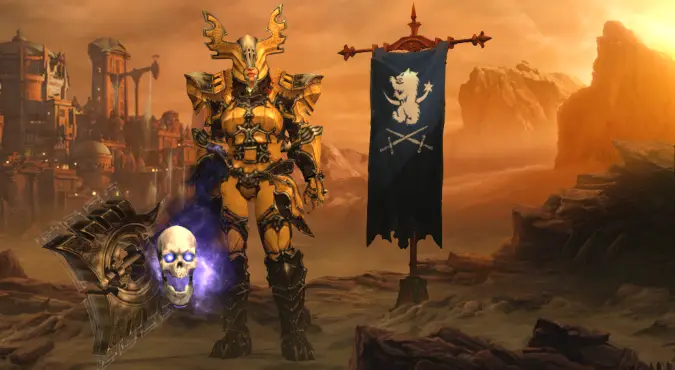 Seriously what is it about this decade old ARPG that has me blasting my way to Paragon 700 on a character I rolled in Season 26 this week? Why am I absolutely frantically searching through sites and, dissatisfied with absolutely all of them, cobbling together my own variant of a Seismic Slam build for pushing Greater Rift 80+ content alongside my wife, whose Demon Hunter seems completely addicted to running head first into packs of demons?
There are other ARPG's out there, and I've played almost all of them. Heck, I have Diablo 2: Resurrected on my computer right now, and yet here I am, in love with D3 all over again. Maybe it's the way Seasons keep me starting over at level 1 with nothing all over again, maybe it's just the satisfying way that abilities and talent options work, maybe it's because I really enjoy Leap + Slam gameplay, perhaps I'm a mark for screaming at demons and asking them really strange questions like how their fear tastes. But seriously, ever since I rolled this character less than a week ago I found myself in full bore Diablo 3 mode again and honestly it's some of the most fun I've ever had in a video game.
There's something so pure about the gameplay loop in a good ARPG, and man, I really feel it in D3. I like Immortal a lot, and I think D2R is an extremely great remaster, but for reasons I can't even quantify for myself, I'm once again smashing demons for a box of treats from Tyrael and I couldn't be happier.
Are there games you enjoy and can't really discern why? That one game that you find yourself returning to again and again, sometimes despite there being new games to play? Maybe even because you played a new game, it reminded you of the older one, and then found yourself back there playing it again? Is there a game that has you as mystifyingly addicted as Diablo 3 does me?