The Queue: Long weekend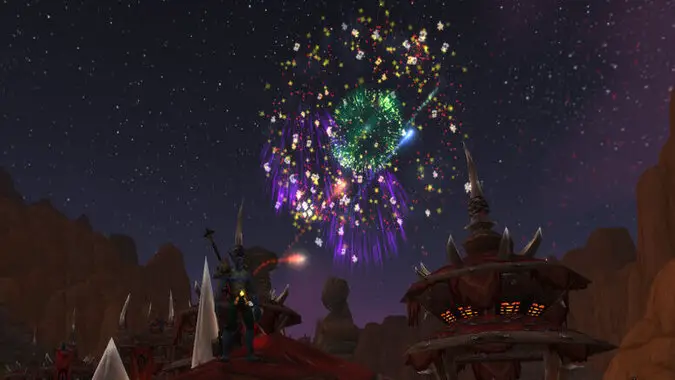 Here's to the long weekend! I hope that it was full of good times and relaxation if you got one. Mine was until I had to go to work — so rude.
While I work on getting the winning set of lottery numbers, it's time for — The Queue.
---
THE TOURIST GETS UP EVERY MORNING FROM THEIR ALARM CLOCK'S WARNING
What sort of prepatch event would you like to see for Dragonflight?
Let's get some more Bronze Dragon shenanigans! They could bring back certain things from all of the previous pre-patch events! Undead, Demonic, and Elemental invasions galore! Farming extra-large bags in Icecrown and the Iron Horde at the Dark Portal!
Only tweak things slightly so that everything involves the Infinite Dragonflight. Send us on a quest chain once we've defended enough of the past events from changes where we get to go help the Dracthyr wake up and join up with the Horde and Alliance.
---
MUSEDMOOSE TAKES THE 8:15 INTO THE CITY
Is there a long-gone ability you hope to see return on the new talent trees? Mine is, as always, multiple instant pyroblasts.
Divine Intervention!
I really miss having that in a raid setting. It was always so nice for wipe protection. Now we are basically just left with Soulstoning a healer, and that can be messed up if that healer needs to actually use that battle rez in the regular fight.
I really loved that bit of flavor that a Paladin could lay down their life to save someone from death. I also loved being the person in the bubble and just getting to kick up my heels and watch the raid get torn apart by a rampaging boss. I contain multitudes.
One time I even managed to find a way to kill someone with Divine Intervention. I still chuckle at that one. It was back during Lich King progression back in Wrath of the Lich King. We had a Warlock who loved to set up a summoning stone, summon himself, and then jump off of the ledge. It turns out though that you can't accept a summon if you've been bubbled via Divine Intervention. So rather than just popping back up onto the top of Icecrown Citadel, he just kept falling to the death point.
Oops.
(Seriously though Blizzard, please bring back the Engineering resurrection pylons, they were a great way to come back after a wipe that anyone could use.)
---
THERE'S A VEILSTRIDER ROXXII UP ABOVE AND PEOPLE PUSHIN', PEOPLE SHOVIN'
How was your Canada Day? Is there. 4th of July in Canada?
It was relaxing! Until the fireworks at the nearby park scared my cat. Then it was less relaxing for him.
Strangely enough, we do have a 4th of July. It's just not as full of fireworks as yours is.
This wasn't the most egregious example of a "does Canada have" question that I've ever gotten either. Once I was asked if Canada had Christmas!
---
AND THE GLOWING METEOR CARROT WHO TRIES TO LOOK PRETTY
You think Khadgar also throws extravagant disco parties in Kara?
I don't, sadly.
I think that Khadgar definitely throws parties, but he doesn't have the same vibe as Medivh. His parties are probably a little stiffer, at least at first glance. I'm not expecting a raucous dance floor and fireworks, but I'd be surprised if there isn't a jovial quality to Khadgar's parties that would spread through the whole thing. Lots of jokes and wordplay, maybe parlor games. Does Azeroth have charades?
---
AND IF YOUR ENO'S ON TIME, YOU CAN GET TO WORK BY NINE
What new race would you like to see on the Dragon Isles?
I'd like to see the centaurs expanded into more centaur variants. It could be a natural offshoot or some dragon magic, but why not some Troll centaurs or Dwarf centaurs where the lower half is a goat?
Drakonoids are already basically dragon centaurs, so it's not that much of a leap to imagine that they could work some ancient dragon magic to do the same to other races.
---
AND START YOUR SLAVING JOB TO GET YOUR LEFTY
QftQ: Should the BMAH only be accessible in Revendreth, or should you be able to use the (now inactive) vendors in Legion and BfA?
It should be accessible at each location that it's ever existed.
It kind of made sense for them to swap locations when it was Madame Gao just picking up shop and heading to the new area where all of the adventurers were hanging out. Now though it's being run by a Broker. Clearly, they should team up and run a new interdimensional Black Market.
But I don't want it to be a new location on the Dragon Isles, I want there to be a truly interdimensional market like Tazavesh. It could even be in Tazavesh! Just drop portals to it at every old location and then they don't have to keep plopping it around Azeroth with each expansion.
---
IF IT WERE EASY AS FISHIN' YOU COULD BE A MUSICIAN, IF YOU COULD MAKE REDS LOUD OR MELLOW
Q4Cory: which Old God would you pledge yourself to, and why?
MADNESS WILL CONSUME YOU
You can't beat the lucid dream and the monster in your nightmares. Even Freddy kept coming back!
I've always loved the design of Yogg Saron the most, light on eyes and heavy on mouths. Although I've got nothing against eyes since N'zoth did give me a pretty nice one for my Druid to wear.
N'zoth is a close second. Like a really close second. It's hard to vote against any character voiced by Darin De Paul.
Today's Anna Earworm™: Takin' Care of Business
Don't forget to leave Anna lots of questions so that she can also take care of business. Have a great week everyone, and tell your pets that they're good boys/girls!