What kind of class-changing mechanics would you like to see in World of Warcraft?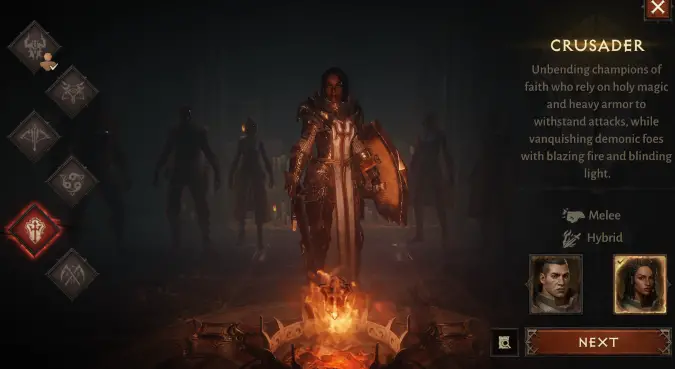 Diablo Immortal has added a class change feature that lets you switch what class your character is every seven days or so. Other MMOs like Final Fantasy XIV already have systems that allow your character to trade classes in one way or another. So I have to wonder, looking at World of Warcraft, is this a system that could work for that game and exactly how would it have to work?
One thing WoW still has is classes limited by the race you chose, which doesn't really apply to Diablo Immortal or other MMOs. I mean, it would be simple enough to fix this by simply not allowing people to switch classes to a class that's restricted from their race — no Human Druids, no Gnome Paladins, no Orc Evokers (or really anybody but our new scaly Dracthyr friends) and we're off to the races. Another possibility could be a baked in race change — if you're a Night Elf Warrior and you want to try Paladin out, maybe you can choose to switch to Human, Dwarf, Draenei, Dark Iron Dwarf or Lightforged Draenei as part of the new class.
I mean, for me a more satisfying answer would be to make all classes available to all races. Sure, okay, leave the Dracthyr as the only ones who can play Evokers and all that, but everybody else should be free to play anything else they want. But I'm not thinking that very likely.
Also, we then come to the question of how you should implement this. In Diablo Immortal for example, class change is as easy as going to sit in front of a big fire in a church and meditating, but there are restrictions like how often you can use the feature. Would we rather see this as a game store option like race change or faction change? Or would it be better if you could do a quest chain to unlock it? And should there be a time limitation like the one week waiting period in Immortal?
So now I turn to you guys. How would you implement a class changing system into WoW?