All of the upcoming Marvel TV shows and movies, including Wakanda Forever, Deadpool, Secret Invasion, and more!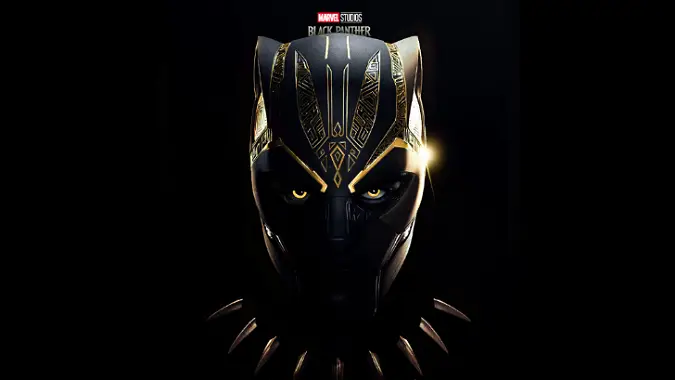 It can be tough to keep up with all of the shows and movies Marvel has on Disney+ — particularly when an event like Disney's D23 Expo serves us a massive infodump of announcements every year. (Or when Ryan Reynolds just decides to tweet something.) We're working to keep up, too, so we've updated our list of upcoming Marvel shows (and movies!) with all of the latest, including one show that we were sure was lost to time.
Here's what we have to look forward to from Marvel for the rest of 2022 and into 2023.
Black Panther : Wakanda Forever
Release: November 11, 2022
Surprisingly little is known about this upcoming sequel to the 2018 smash hit, Black Panther. After the tragic death of Chadwick Boseman in 2020, the story will feature Letitia Wright's Shuri taking up the mantle of the titular hero. The people of Wakanda are finding themselves pit agasint their comic book nemesis, the Atlantians and their king, Namor, played by Tenoch Huerta.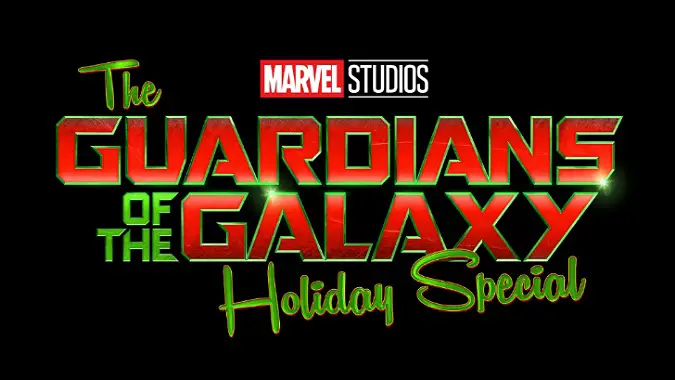 The Guardians of the Galaxy Holiday Special
Release date: December 2022
Not much is known yet of the Guardians of the Galaxy Holiday Special beyond a few things. James Gunn will be returning to television in this show, after his incredible run on Peacemaker. Also, it will feature the Guardians in an adventure that bridges between 2017's Guardian's of the Galaxy Vol. 2. and the upcoming Vol. 3  due out in 2023.
Ant-Man and the Wasp: Quantumania
Release: February 17th, 2023 
Picking up from 2018's Ant-Man and the Wasp as well as 2019's Avengers Endgame, Paul Rudd returns as hapless ex-con turned superhero, Ant-Man, in an adventure of microscopic epicness. He is joined by the Wasp (Evangeline Lilly) his daughter Cassie (Katheryn Newton) and the original Ant-man and Wasp, Hank Pym (Michael Douglas) and Janet Van Dyne (Michelle Pheiffer) as they journey into a dimension outside our own in the quantum realm, coming face to face with Kang the Conqueror— played by Jonathan Majors, returning from a role he started in the TV series Loki.
Secret Invasion
Release date: Early 2023
Samuel L. Jackson returns as Nick Fury in a spy thriller series focusing around the intelligence agencies throughout the MCU and the Skrulls who have been posing as humans since 2019's Captain Marvel (and seen posing as Nick Fury in 2019's Spider-Man: Far from Home). This series marks the return of Colbie Smuthers as Maria Hill, Ben Mendelsohn as Talos, Martin Freeman as Everett Ross, and Don Cheadle as James Rhodes. (Cheadle is also set to star in the upcoming series Armor Wars, but more details on that will be made later.)
If you want to have a good grounding in the comics before the show starts, 2008's Secret Invasion series is available on Marvel Unlimited, which I recommend as there are a lot of back issues leading up to it.  Following the "secret" theme, Secret Wars 1 and 2 are good as well as 2015's Jonathan Hickman Secret Wars. Secret Empire should be avoided and forgotten.
Deadpool 3
Release date: September 6, 2024
It may not be coming to TV right away, but we could not ignore one of the biggest announcements coming out of the Marvel Cinematic Universe. After years of speculation starting even before the merge of Fox and Disney was complete, Deadpool 3 is in production to be released in the  Marvel Phase 6 line up along with Fantastic Four and two more Avengers movies. Nothing is known beyond this one teaser, but the merc with a mouth— except in that one movie we don't talk about— will be back, being the first mutant to headline a movie. If you find yourself wondering " really, Deadpool before more important mutants like Wolverine?" fear not. Hugh Jackman will be returning as Wolverine after his departure from the role in 2017's Logan. We can hope that Dafne Keen returns for the role of Laura.
To hold you over for a year, I highly recommend 2012's Gerry Duggan ( started with actor and comedian Brian Poshen) run of Deadpool. The run spans several years and is among the best Deadpool stories written.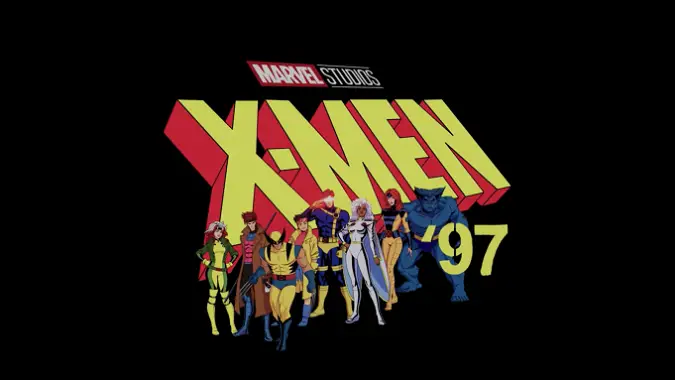 Phase Five Odds and Ends
There are several other movies and shows in the works, however we do not have a lot of details as of yet. Marvel Studios has become a fan of slowly releasing news over long periods of time, so while we may know a project exists and who has been cast in it, that tends to be all we know. here are a few projects in the works:
The Marvels will feature Brie Larson, Iman Vellani, & Teyonah Parris returning as Captain Marvel, Ms. Marvel and Monica Rambeau in a power-swapping mayhem film.
Captain America: New World Order will pick up from Falcon and the Winter Soldier
Thunderbolts will feature a team of dark avengers filling in the void left in a world without Earth's mightiest heroes. Harrison Ford has been cast to replace the late William Hurt as General Thaddeus "Thuderbolt" Ross
Blade, the reboot to the 1998 film series, has been put on hold after the director left the project.
Kathryn Hahn's breakout role of Agatha Harkness returns in Agatha Coven of Chaos.
Tom Hiddleston will return as Loki for season 2 — no word if Alligator Loki will also return.
What If season 2 is in the works, as well as the animated spin off of Marvel Zombies.
Spider-Man: Freshman Year  will explore Peter Parker's early days. Not much has been revealed yet other than Charlie Cox is set to appear — actually, Charlie Cox is really getting around, as he is also set to appear in Echo, spinning off from last year's Hawkeye, as well as a full return to Daredevil in Daredevil Born Again.
The show I am personally most excited for is X-Men '97, a continuation of the original X-Men: The Animated Series, picking up a year after it ended. This was the series that started my lifelong love of comic books, and to see the original cast come back to pick it up where it left off is exciting. It'll be interesting to go back nearly 20 years of lore and see how the characters used to be — Emma Frost as a villain again will be a bit of a shock — but this show holds such a special place in the hearts of fans that excitement levels are high even a year before it debuts.
All the shows mentioned in this article will be on Disney+, and any book mentioned can be found at most local comic book shops, as well as the Marvel Unlimited app.