How much do lore, fantasy, and gameplay influence your class choices?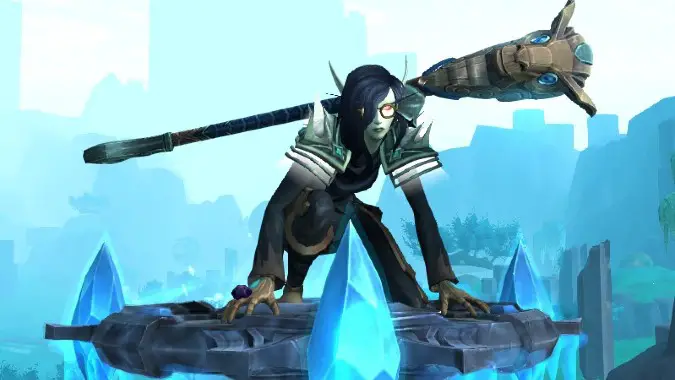 Do you ever find yourself thinking, "I love the fantasy for this class, but I don't like playing it?" Or, perhaps, it's the other way around: Is there a class that you love to play, but you don't really connect with lore-wise?
Recently, I've found myself not enjoying playing my Mage in World of Warcraft very much anymore — even though she was my first main ever. With so many years of playing the game, my tastes have shifted a lot: I gravitate towards melee classes these days, and when I do play ranged, I prefer sturdier specs like Shadow Priest, or classes that have tanking pets, like Warlock, or those that have a lot of mobility, like Hunters. The idea of playing a static, squishy caster that has a hard time surviving and needs to rely on killing things before they reach them doesn't appeal much to my taste these days.
But that's just the gameplay side of Mages. If we were to talk about the lore or fantasy side of things… Mage is by far one of my favorite classes — and not just in WoW. On nearly any game I play, I really enjoy the Mages, Wizards, Sorcerers, or what-have-you. Wizard is my favorite class in Diablo 3, for one. It's just that in WoW, this disconnect between lore, fantasy, and gameplay happens — and the gameplay tends to win, in the end.
Conversely, Paladin is one of my favorite classes to play in WoW, and it used to be one of my favorite archetypes in lore too, in the past — but not so much anymore these days. You could say that my world views have changed, perhaps, but lately I find myself siding with the crafty rogues, dashing scoundrels, and rebel outlaws far more often than with the so-called enforcers of law and order. Yet, despite not being a huge fan of Paladins in lore, I still love playing my Paladin very much, and I'm in absolutely no mind to abandon the class.
What about you? Do you pick your classes — whether in games like WoW or Diablo, or in tabeletop RPGs — based on your lore and fantasy preferences, or do you favor gameplay over that? Perhaps a mix of both? How do you feel about your current mains? Do you like them in all aspects, or is there one side of them that is stronger? Can you tolerate playing a class that you don't enjoy the gameplay of very much because of their fantasy, or vice-versa?