WRUP: Happy almost Yogg-ust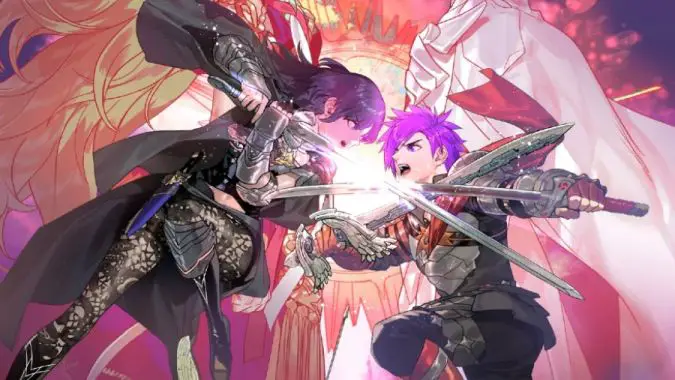 It's Friday, folks! Praise be the weekend (and Yogg)! As is tradition here, we're going into the weekend with a nice ol' WRUP — What aRe yoU Playing? — wherein we all talk about the things we're doing this weekend and beyond. Looking for gaming inspiration? TVs or movies to watch? Or just want to see what your favorite writers are up to?
Well then keep reading! Phil "Red" Xavier starts us off with some hopium:
WoW Dragonflight (alpha)
WoW Shadowlands
Fire Emblem Warriors: Three Hopes
Playing a lot of WoW lately, on two fronts: testing stuff in the Dragonflight alpha, and Shadowlands. I really love testing all the class and spec changes on betas or PTRs, and having the new talent trees in Dragonflight definitely makes that process even more interesting this time around. Whereas in the live game, I continue on my quest to obtain Tier and Covenant armor sets, since transmog is forever.
In Three Hopes, I'm at the 55 hour mark on Claude's campaign and I think I'm nearing the end. Once I finish it, I still have Edelgard's and Dimitri's campaigns to do, so I'm definitely getting many, many hours of entertainment out of this game.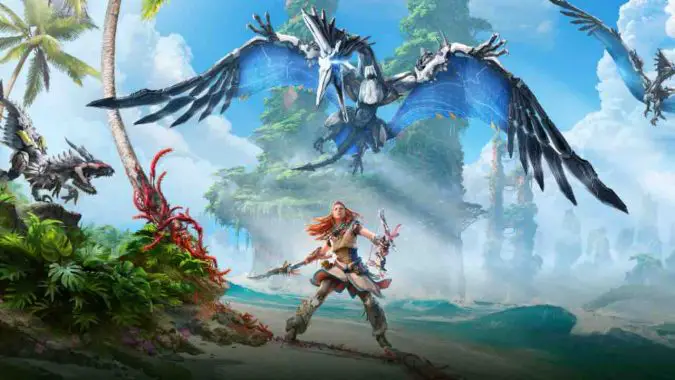 Dragonflight slpha
Diablo 3
Horizon Forbidden West as soon as I find my PS4
Journeys through the Radiant CItadel (D&D sourcebook/adventures)
I'm working on a D&D campaign for Patreon supporters using the Radiant Citadel book as well as some ideas from the upcoming Spelljammer book coming in August. It's a lot of fun to chat with players about their characters and work on specific setting ideas, even if it's a campaign based around published material there's always something that needs to be adapted.
One of my players is a Glitchling from the latest UA playtest, which is like a robot made of lawfulness who has come to the Radiant Citadel for reasons and it's been a hoot chatting about it with the player.
Dragonflight alpha
Octopath Traveler
Harley Quinn
Was out of town most of this week so I got a lot of catching up to do. Dragonflight Alpha is still churning along so I need to take characters through the available zones. Also still working my way through Octopath Traveler, but I'm hoping I can make some significant progress this weekend.
In non-gaming news I'm excited for Season 3 of Harley Quinn which is premiering its first 3 episodes (and then 1 episode a week going forward). It's my current favorite show so I'll probably binge watch the whole thing again.
Stray
WoW
Overwatch
The Quarry (?)
After our plans were rudely interrupted by Covid, we're back on track to do something this weekend to celebrate my birthday. I have no idea what's happening, mind you, but my GF has a good portion of the day planned out for Secret Things™. Other than that, Sunday will probably be house cleaning and some gardening.
(When we have a spare moment, it's the usual suspects of games.)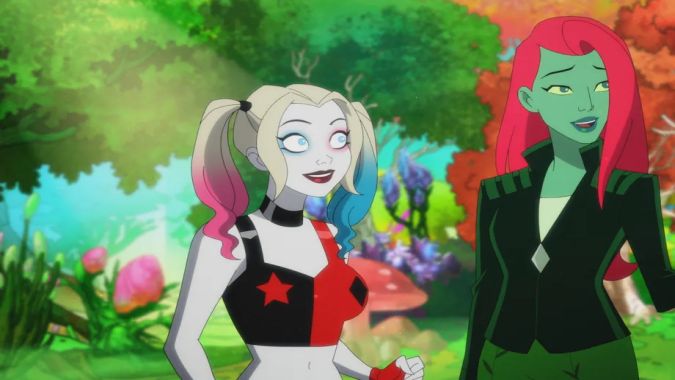 WoW
Grand Theft Auto Online
Bear and Breakfast
Harley Quinn Season 3
Maybe Sims 4 if my mods update.
This was the week of many games. Between the release of a game listed in out Summer Game Fest preview, Bear and Breakfast, hitting Steam, there was also the release of a new patch for Grand Theft Auto Online that has lead me and my friends to start our 10 years of progress over and it has been some of the most fun we have had in San Andreas in years. I will also be making time to play some World of Warcraft, taking advantage of extra XP while taking in the season premire of Harley Quinn on HBOMax. There is also a chance of playing The Sims 4's latest content pack, but that is dependent on the mods I use to play the game being updated so I can access my save.
WoW Dragonflight
Motherland: Fort Salem
Maggie
This week I got into WoW Dragonflight Alpha. That's what I'll be playing, that's all I'll be playing. Mostly because it takes an hour to set up a character's talent points before they can even start to be played.
On the TV front, it's all about women with powers on Hulu this weekend. The third and final season of Motherland: For Salem has started, six episodes so far, this is about an alternate version where the military is women with magical powers, and women in positions of power….and then men don't like that and try to overthrow them. Then I stumbled across Maggie, a romantic comedy where the title character has psychic powers, where she can see the future, but doesn't quite understand it accurately. It's cute and not usually my type of show, and yet, I keep watching it.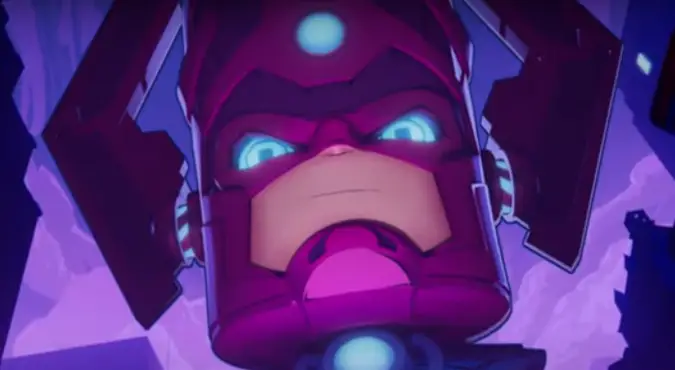 Traveling
Superfight
SNAP
I'm still recovering from last weekend's writer's conference. It was so amazing, The teaching was phenomenal. The agents, editors, and publishers were top-notch. But it was the community that really made it special. It was a little bit like being at Blizzcon. The commonality that brings someone to the conference, especially one as niche as Realm Makers, helps everyone just "get" each other, even though you've just met.
At the conference, I was introduced to this card game called Superfight. You get a hero card, a power card, and a modifier. Then you go back and forth with your opponent to make the case why your hero would win in a fight between the two of you. The other players vote, and the winner stays. A new challenger steps up from other players, and the defending champion gets a new modifier.
I had Meatloaf, with jellyfish instead of hands, and I could shoot lightning. My opponent was Chuck Norris, riding a narwhal, with a poisoned tip spear. They thought they had it in the bag since they were fighting a sentient ground beef dish, and they made a rather weak opening statement. Big mistake! I turned it around and let them know they were fighting Meatloaf, the 1970s and 1980s rock legend! I worked a Meatloaf song reference into every line of my argument, and I actually won that round. The next round, I lost the ability to shoot lightning and got Cupid's Bow, but I lost to Loki. The game was such a blast, especially among a bunch of creatives. You could play it with as few as three people, but it really works better as a party game with a half dozen or more.
On the gaming front, since I've been traveling so much, it's been all mobile games. SNAP continues to dominate my playtime as I try to adjust to all the recent monetization changes. I get what they are doing, trying to let you have rewards more often, for that dopamine rush. But I'm not sure I like the "chance" at a new card more often, over knowing when I was getting a new card, though much less often. At this point, I've progressed to the final pool of cards, so I need to get lucky and open some specific cards to enable the most powerful decks.
That's Team Blizzard Watch for this week! Somehow, we're almost in August (or, Yogg-ust, as I like to call it now), but that just means things continue to heat up. I hope you all stay safe and cool and have lots of fun! If you have a moment, why not let us know what you're up to? Cheers!