The Queue: Time flies like an arrow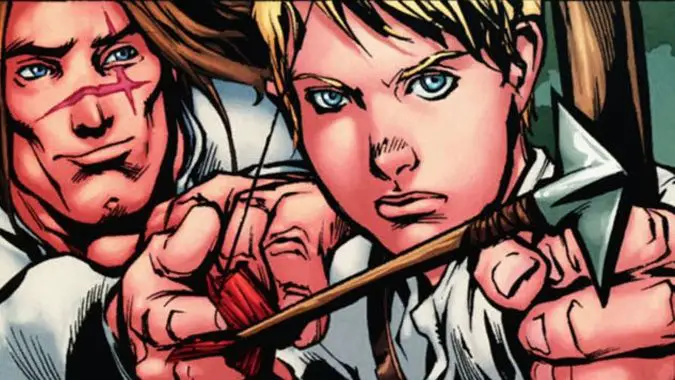 Fruit flies like a banana!
I couldn't resist.
Yesterday was my four-year anniversary with Blizzard Watch!! I can't believe it's been so long! I've almost gotten to cover three expansions of Warcraft for y'all, not to mention all of the other Blizzard games updates that have come out over that period. I look forward to getting some time off from the day job soon so I can actually get my fingers into the Dragonflight alpha, and the upcoming season four in Shadowlands.
I also need to start clearing space on a shelf somewhere for my five-year sword, which is something that I definitely am assuming that the site will provide for me…
While I check my contract again, it's time for — The Queue.
---
IT'S MYTHRIAK'S PARTY, AND THEY'LL CRY IF THEY WANT TO
Awww I had a Q4Liz but I forgot to ask it yesterday… dang.
Quick! Ask me and I'll ask her… oh wait it's too late for that.
Guess you better just ask again next week. Make sure you write it down so you don't forget what it was! Even if you're 100% sure that you won't forget, I've made that mistake one too many times…
---
YOU WOULD CRY TOO, IF IT HAPPENED TO ARTHONOS
Q4tQ: The fact that the priest in the header image is wielding Benediction makes me wonder, should transforming weapons make a return? It certainly was cool to have two visually different weapon forms again, but lots of things already change what bonuses they provide when you change specs, and the appearance might not even matter with transmog now.
Yeah! I love transforming weapons, especially that one that turned me into a Val'kyr…
So I think the problem with such unique weapons is that they have to be carefully balanced to make sure that they don't outlast their tier in usefulness, and also don't completely overshadow every other weapon. Which kudos to the balance developers at Blizzard they've been doing pretty well on the weapon front recently. (Trinkets are another issue — lookin at you Old Warriors Soul).
When you start to make a weapon that can transform like that between specs and has a story tied into it to explain why it can do that, and make it special. It's a lot harder to want to abandon it for the next big stat stick in the new raid. At least if they go the super special quest route again.
They could always make a two-handed sword that you can swap between a cleave bonus and a single target bonus, where the blade just goes from a dainty little thing — to a Final Fantasy 7 style buster sword.
---
NOBODY KNOWS WHERE MY FUZZYBUNNY HAS GONE
Q4tQ: Why can't Frost Mages freeze water and walk on it?
Laziness mostly. Why walk on water when you could blink over it, or take a teleport to somewhere on the other side of the ocean?
Also, the Death Knight union would get super upset, that's their thing.
---
BUT KALCHEUS LEFT THE SAME TIME
Q4tQ Why do so many rogue outfits have glowy bits?!? They're so impractical!
It's a situation where they're showing off is my guess. Sure any Rogue worth their salt can hide in their all-black leather get-up, but how extra fantastic are you if you can do it while glowing mystical power drips off of your shoulder pads and your weapons are miniature disco balls?
Or maybe they're trying to blind you with the light?
---
PLAY ALL RETPALLYJILS RECORDS, KEEP DANCING ALL NIGHT
Q4tQ (based on discussion below)
Do you like your cake refrigerated or room temperature? I'm definitely Team Refrigerated.
I'm assuming that we mean to eat, and not to store. Cakes should be stored in the fridge and then allowed to warm up to room temp in my opinion. I like them to be warm, so I'm not focused on the chilled factor of them. Of course, I also prefer pie to cake, so those are usually best warmed up too, Key Lime is an obvious exception.
I will of course still eat chilly cake, I'm not a fool, just particular.
---
BUT LEAVE JALAMENOS THE ASCENDED ALONE FOR A WHILE
Is there a functional difference between the four Dragonriding mounts, or is it just cosmetic?
When I got to talk to Jackie Wiley and Tina Wong they said that all of the different customizations were cosmetic, so I assume that applies to the specific dragon chassis as well. It's looking so far like all of the different dragon riding talents will be the things that let you really boost your dragon, rather than forcing you to fly a proto-dragon chassis because it recovered stamina 5% faster than the other ones.
---
'TIL LEFTY'S DANCING WITH ME I'VE GOT NO REASON TO SMILE
QftQ: should they remove the roll mechanic from Spine of Deathwing?
I'm of two minds about this.
On the one hand, it's definitely easier to deal with now by yourself than with a raid full of people. If a little annoying. I find the harder part of the fight is just killing oozes without accidentally killing the elemental that you have to stack to nine.
On the other hand, it's such old content that they could turn off rolling for a single player running the raid and I don't think it'd make me that upset. Plus it could be nice to players who aren't quite as mechanically savvy or adept at quick movements while popping plates up and off. As long as the mechanic still existed for players who wanted to take a bunch of mid-level Cataclysm-geared characters in there to test their mettle.
Today's Anna Earworm™: It's my party
Have a fantastic week everyone! I hope it's full of fun milestones and questions for Anna tomorrow.