How do you keep track of your characters?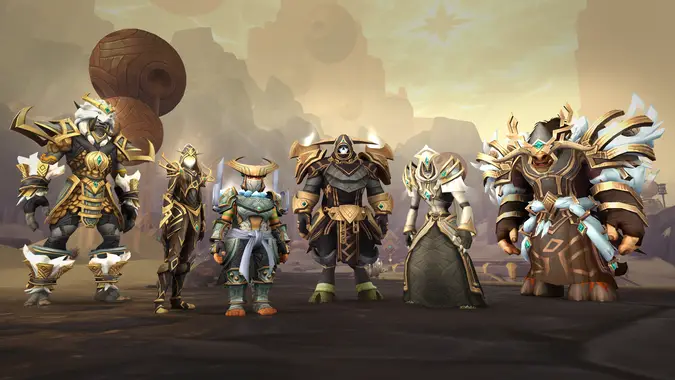 Some of us love spreadsheets, and we may even use them to keep track of their World of Warcraft characters. I'm guilty as charged. I'm a fan of the organization they provide — I like having the ability to keep up with all of my characters' levels or item levels; their professions, daily, and weekly activities; and short and long-term goals. Plus, I like to plan things myself so I don't miss anything.
But I realize that not all of us are so big on alts — or so engrossed by them that they feel the need to plan out their gameplay sessions in such a way. It can be liberating to play the game in a more free-form manner, just logging into whichever character you feel like playing at any given point. There are multiple levels of how seriously you can take organizing and planning your activities among all of your alts — if you even have them. There are a few of us who stick to a single character, and that's more than enough, making the very idea of using a spreadsheet to plan things quite unnecessary.
Still, when it comes to spreadsheets, I just think they're really neat — but that might also be a sub-product of my day job, where I have to deal with them all day, every day. I like them, I've grown very used to them — borrowing the knowledge of that job skill and applying it to a leisure activity like playing WoW is something that just happened, almost naturally. These days, I can't really consider playing WoW without knowing which of my characters have killed the world boss on the current week, or which ones know which professions, or which ones need to farm which transmog set, or which ones are yet to run the Darkmoon Faire for the month — you get the idea.
How about you? Do you use a spreadsheet — or a text file, or what-have-you — to keep track of your characters' achievements, goals, and whatnot? Perhaps you prefer to use an addon for that — or maybe you don't track them at all, and just let things run free, chaotically? Maybe you only play a handful of characters, or perhaps you have a very good memory? If you do use a spreadsheet or something similar, what do you feel the need to write down and track? It's time to share.