With September somehow on the horizon, what are your gaming plans for the early autumn?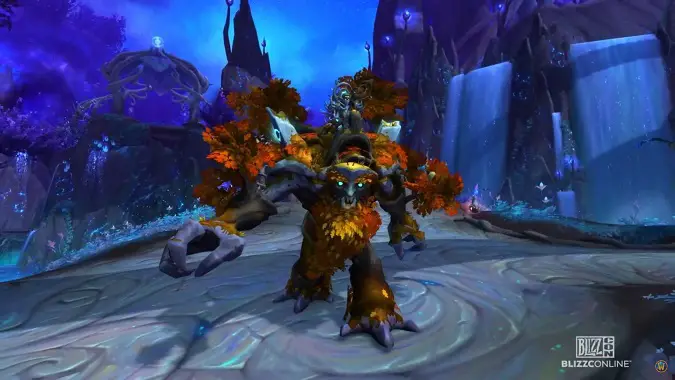 Ok, fine, depending on how you mark the turning of the seasons, we're still a few weeks away from it technically being autumn. But between posts about pumpkins and watching gamescom (the final gaming event of the summer) my thoughts have started turning towards cooler days, apple festivals, and Dragonflight changing from alpha to beta… eventually. September isn't just a great song — it's a great month too, and I can't wait for it to start next week (Editor's note: Oh Yogg, how is that next week already?!)
Besides the aforementioned testing of Dragonflight, there's not much going on in World of Warcraft next month. I mean, Brewfest remains the best holiday in the whole wide World .. of Warcraft, but Season 4 has been chugging along for almost a month now and patch 9.2.7 didn't add any new activities to partake in. I do plan on trying to get into a #FriendshipCrab mount run if I can, but otherwise I'll be looking for entertainment elsewhere.
Unfortunately I'm not seeing much in the realm of video games piquing my interest; I'm not a Splatoon fan (don't tell Mitch) so the biggest release of the month isn't for me (Editor's second note: We'll talk later). I have been keeping my eye on Valkyrie Elysium but I'm not planning on picking it up day one. While there are some interesting games being released next month, it seems like the majority of publishers are waiting until October and November to ship out the biggest titles — starting with Overwatch 2 on October 4.
Of course nothing beats a book when you're curled up in front of a fire sipping hot cider, and the latest volume in my favorite sci-fi lesbian necromancer series is coming out in a couple weeks and I can't wait. And the best thing about books? You can bring them outside with you too to enjoy the fresh autumn breeze. I mean, you can bring a Switch or Steam Deck outside, but still.
What about your plans for September and early October? Are you dying to get your hands on Splatoon 3? Do you have games you've been playing this summer that you want to finish up? Or do you think television is going to be your go-to activity with Rings of Power premiering next week? Tell us in the comments!