Reminder: This is your last chance to purchase seasonal Overwatch skins (and loot boxes)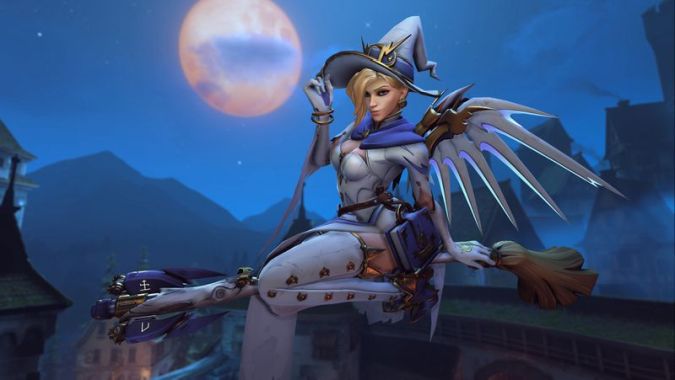 As Blizzard prepares to launch Overwatch 2 won't have loot boxes, and as Blizzard prepares for the game to launch on October 4, some changes need to be made to the current game to help ease the transition to a world without loot boxes. (Remember, Overwatch 2 is being done as an update to the original game, so on launch day we're all going to be playing Overwatch 2.) One of those changes is loot boxes: After the Anniversary event ends on August 30, loot boxes will no longer be purchasable, though for now you'll still earn them when you level up and whatnot.
But honestly, the real news here is that this is your last chance to have free rein over which Overwatch skins you purchase with credits. (Don't worry: your credits will transfer to Overwatch 2.) As has always been the case, the Anniversary event opens the floodgates to not only purchase new skins but to also purchase any previous seasonal content. Halloween Terror? Winter Wonderland? Lunar New Year? They're all up for grabs right now — but they won't be after tomorrow (August 30).
So if you're like me and like to wait until the last minute juuuuust in case you get That One Skin™ in a Loot Box, this is about as close to the last minute as it's gonna get. Be sure to log in tonight or tomorrow before the Anniversary event ends and grab whatever skins you may want, including any of the newly Remixed skins. The next time we get an event or a chance at new skins, we're going to be in Overwatch 2 territory.
When Overwatch 2 arrives you'll be able to earn rewards via a Battle Pass system (with both free and paid tracks) as well as buy skins directly from the store, but there's still a while to wait before Overwatch 2 (PVP) launches on October 4. And when it does, a lot of these anniversary skins will probably be locked away until next year, if they make a comeback at all. So grab your favorites while you can: the Anniversary event (and the age of loot boxes) is nearly over.g