Who would you like to see return to World of Warcraft?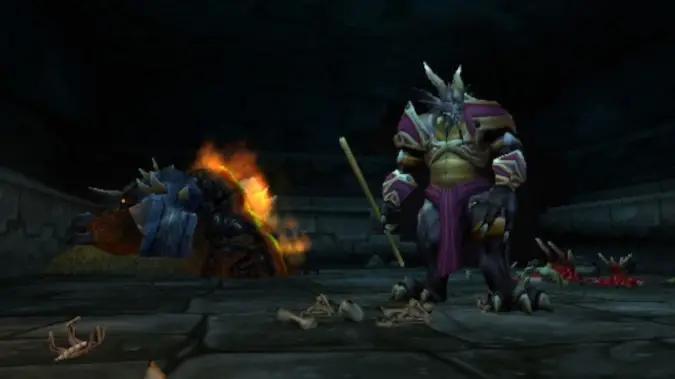 There are various characters who have been important to Warcraft as a whole, and World of Warcraft in particular, that we haven't seen for a while. Tyrygosa, former fiancee of Kalecgos, was last seen in the Dragon Soul raid defending Wyrmrest Temple from the attack of N'Zoth's forces — after being absent from the game in Legion, I'd personally like to see her make an appearance in Dragonflight.
Similarly, I think Legion is the last time that Farseer Nobundo made much of an appearance. He popped up in Battle for Azeroth but not much else besides. With Velen also kind of pulling a disappearing act lately, I'd like to see Nobundo step forward as a leader among the Draenei, and maybe even serve as a bridge where we could get Broken Draeni (also known as Krokul) as playable characters. Maybe we could get Outland Broken for Alliance, and Argus Krokul (who hate Velen for abandoning them to their fate, as they see it) for Horde. That would be pretty cool in my opinion.
There are other characters I'd like to see make a return — Gorgonna from Northrend, who killed her own sister to become a Horde Commander — what is she up to? What about Joanna Blueheart, who survived all of Azeroth's recent wars and attempted to retake her family home in what is now the Swamp of Sorrows? Did Grimclaw survive the Horde invasion of Darkshore?
There are a lot of characters over the decades of Warcraft that I'd like to see make a return appearance, whether it be one time quest givers, important lore figures, or even just recurring characters like Chromie, or maybe even my old friend Lord Valathalak. Seriously, I know he's 'dead' but I still would love to see Lord Valthalak show up again. What characters would you most like to see make a return?