WRUP: It's the weekend and one member of Team Blizzard Watch is especially excited about ink or squids or something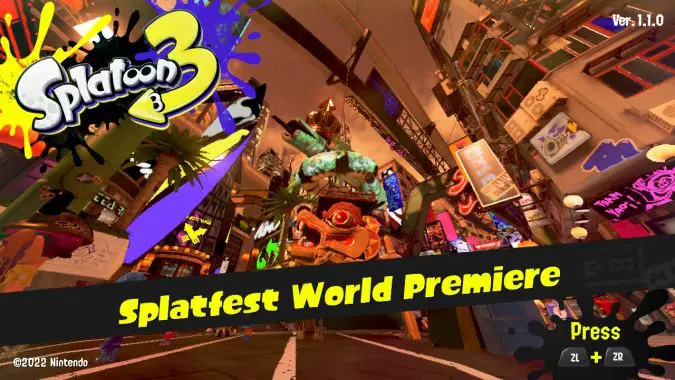 There are a few things I talk about pretty regularly here at Blizzard Watch — among all the Void-y, Bloodborne-vibes goodness, I love me some Splatoon. That's especially true for Splatfests, which are returning this weekend with the first ever Splatoon 3 (AKA Spla3n) Splatfest.
All of which is my way of segueing into the fact that this is WRUP — What aRe yoU Playing? — and here, we talk about what we're up to this weekend. Believe it or not, it's not all squids and octolings and ink; there's a lot going on with us this weekend! Why not dive in? Kalcheus leads us off this week.
Oh, PS: Since this is also the first ever three-way Splatfest, I figured I'd poll the team on which team they're on: Rock, Paper, or Scissors.
Dragonflight alpha

Dragons of Deceit
#TeamRock — Good ol' rock, nothing beats rock!
Quiet weekend with not much planned. Still testing my way through the Dragonflight alpha, and I'm reading the newest Dragonlance novel Dragons of Deceit.
D&D The Weirs

WoW Dragonflight alpha

The Girl in the Mirror

She-Hulk: Attorney at Law
By default, people tend to pick "scissors" first, so you have a better chance of winning if you pick "rock" first.
Saturday is Blizzard Watch's D&D game, The Weirs. Then I'll be reporting bugs in Dragonflight, and amazed between the previous time the zone was available and now that bugs have been worked out, like when certain mobs for quests didn't drop a quest item, and now they do. Was it fixed because I reported it? I'd like to think so.
For TV recommendations, on Netflix there is a psychological thriller called The Girl in the Mirror, a show from Spain (I think it was just called Alma in the original country), about a girl in an accident that loses her memories and sees visions. She thinks they're ghosts, I haven't finished the show yet. And then I have not yet started She Hulk on Disney, but the main actress, Tatiana Maslany, was excellent on Orphan Black, and is the main reason I'm looking forward to this.
cough
Here's my WRUPdate: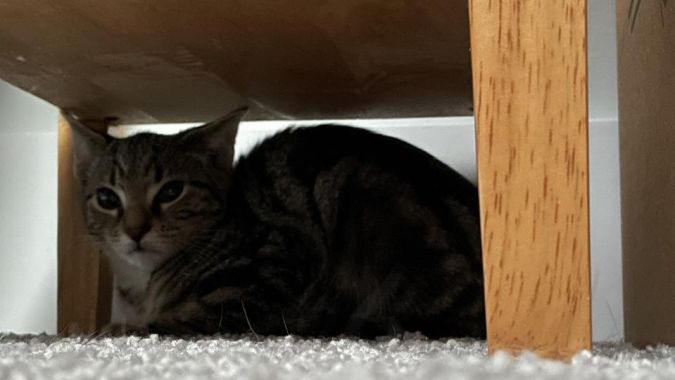 Thymesia
Hard West 2
Weird West
Greedfall
Dragonflight
Honestly, Mitch, I've never played a Splatoony game so I have no idea who those people are. I'm sorry.
Thymesia: I didn't really enjoy it. The combat system is fun but it's a very 'Bloodborne's little brother" kind of game, and you can feel the whole time it wants so badly to be a game that has about three times as much money for development than it does. It's not bad, and if you liked Sekiro you'll probably like it. But I wasn't into it.
Hard West 2: Never saw the original, but HW2 is a tactical RPG, so not a ton of plot. It's basically set in a sort of Deadlands-like Old West with Magic and Supernatural elements, starts with a train robbery and then ghosts steal your soul and there's monsters and stuff. I enjoy it, but I like the other magic meets the old west game I'm playing more so far.
Weird West: Another game set in a magic/occult meets the WIld West game, feels even more Deadlands-inspired than Hard West 2. Quite frankly, why there isn't a Deadlands CRPG is kind of a mystery to me, but at any rate, here we are with Weird West and its a really good little CRPG. The various characters and the frame story is a slow but very engaging one once you get to the point where you understand how everything ties together, and the switches between character arcs that you play through makes it really stand out. I like Hard West 2, but I'm obsessed with Weird West.
Greedfall: I wrote a lot about this game back when it first came out, I'm just playing it again because it's comfort food.
Dragonflight: Solid WoW expansion IMO, think it'll be fun when it's out
World of Warcraft
Tokyo Mirage Sessions #FE Encore
A Guide to Japanese Role-Playing Games
Playing a ton of WoW lately, and now that I've finished my first 80-hour playthrough of Fire Emblem Warriors: Three Hopes, it's time to resume a game that I had put on hold, Tokyo Mirage Sessions, and finally finish it as well (this time for sure!).
And speaking of playing JRPGs, I've been reading A Guide to Japanese Role-Playing Games, by Bitmap Books. It's a super comprehensive book, covering the genre from its origins all the way to modern entries. It serves as a reference guide or encyclopedia for all of the most well-known JRPG series, and a bunch of lesser-known ones as well, while also telling the story of how things started and evolved throughout the years. It's an absolutely fascinating book, and reading some pages before bed has become a ritual of sorts for me lately.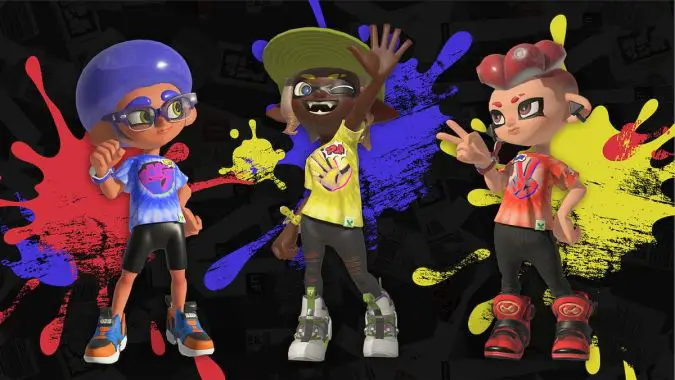 SPLATOOOOOON
WoW
Overwatch
??? [I'm forgetting something, I can feel it]
First off, I'm having a really hard time deciding what team I want to be on for this one. My brothers are apparently both going #TeamScissors, but like… look at Big Man. He's a big manta ray with an adorable face. It's hard not to want to go #TeamRock because of that.
…but then again, I appreciate Shiver's style and am certainly partial to playing an Octoling…
Ahem. Other than Splatoon 3's test Splatfest — the first of its kind to be a three-way fight — there's surprisingly little happening this weekend. Originally, Sunday was a D&D night, but it appears Strahd bested most of the party and the campaign is over. So if I can, maybe I'll be doing a Scythe board-game night?
Otherwise, maybe it'll just be a relaxing weekend! It would certainly be nice if I could catch up on housework, or maybe even go for a hike or two. Assuming I don't just end up napping.
"I'm made of rocks, as you can see, but don't let that intimidate you. You don't need to be afraid, unless you're made of scissors! Just a little Rock, Paper, Scissors joke for you."
This weekend is all about sportsball. My favorite team has a preseason game Friday night. While I'm watching the game, I'll be furiously preparing for my Fantasy Football draft. I'm in two leagues with one draft this weekend and the other one after Labor Day. Both are money leagues so there's more than just bragging rights on the line. The one this weekend is a twelve team, 2QB-full PPR league with a short bench. I've got the 10th pick isn't ideal, but I'll make it work.
I'm still playing Marvel SNAP pretty regularly. There's a special Hulk themed event going on right now to coincide with the new She-Hulk: Attorney at Law show. I've made a custom deck for it that's doing okay. I'm mostly mired in the 40s. I'm not sure if I'm missing out some of the more powerful cards or I just to play the decks I can make better.
Saints Row
Star Trek: Lower Decks
gamescom coverage
Rammstein
The new Saints Row has come out. So far it has been a fun little game to fill my " Wouldn't Grand Theft Auto 6 be great?" void. It also has one of the best character creators I have seen in a game and that is available separately as the Boss Factory. I will also be taking in gaming news out of Germany for gamescom as well as the new season of Lower Decks. Finally-and this will not be on the weekend proper, but when I bought the tickets for 2020 it would have been- I am seeing Rammstein in thier long delayed North American tour.
That's this week's WRUP! Have I convinced any of you to play Splatoon yet? If not, what ARE you playing/watching/doing this weekend? Until next time!