What's your favorite title to use in World of Warcraft?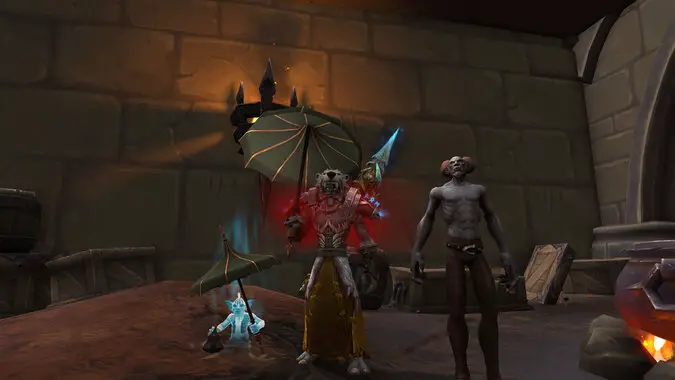 There are a lot of different titles in World of Warcraft. They're rewards for killing hard raid bosses or getting certain rankings in PVP and Mythic Keystones — or for completing long and involved achievements. Those long and involved titles can truly be insanely long. Looking at titles like The Insane and the work that goes into earning it for your characters could mean that once you've got it you don't want to ever change off of it. The same could be said for the Shadowlands title Veilstrider which has you doing practically everything in the expansion in order to show off your prowess over the realms of death.
I can see the appeal of using one of those titles. I've considered starting the grind for the Insane on more than one occasion until I consider just how much a pain in the butt killing all of those pirates to get my Goblin reputations up. It's alright though because I've already found my favorite title in all of Warcraft:
I think it's objectively and scientifically the best title in the game. It's head and shoulders better than all of the rest. Anyone who even tries to argue that Veilstrider is a better title than the Party Herald is definitely off their rocker.
There's something about it that just really tickles my funny bone. I know that no matter what I'm doing that the party won't start until I show up. It really helps that the Ember Court had some of my favorite parts in all of Shadowlands.
What's your favorite title to use? Is there one that you worked really hard to get and will show off no matter what? Are you using your Class Hall title that identifies you as a master of your class? Do you change it up depending on what activity you're doing? Or do you just change it to the most recent hard-to-get achievement that you've completed? Would you use Slayer of Stupid, Incompetent, and Disappointing Minions all of the time if you could?