WRUP: These sploons were made for walkin'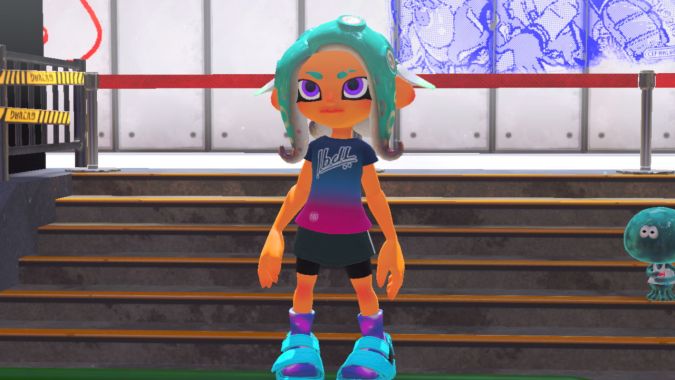 Once again, we've arrived at Friday. Which also means, once again, it's time for WRUP (What aRe yoU Playing?) — today, Team Blizzard Watch is here to talk all about our weekend plants. Or plans. One of those things!
Rossi leads us off with some simple itinerary and a reference I do not understand.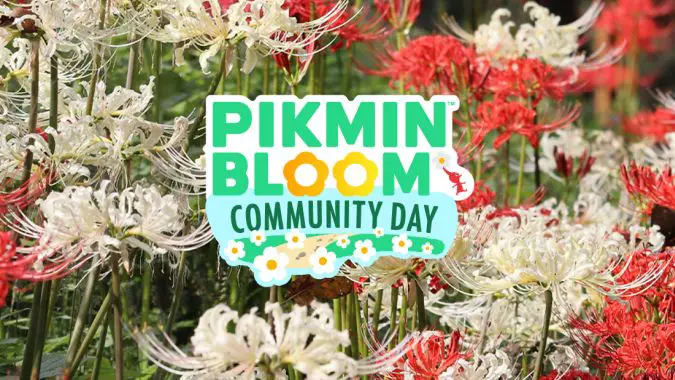 Splatoon 3
Overwatch
Mass Effect 3
Pikmin Bloom
After #speedrunning Splatoon 3 last week, I'm going back through and beating all the levels I skipped hopefully beating the secret final level after having raced through the other story levels in no time flat, while also trying to grind levels in Multiplayer (largely Turf War). I'm excited that we already know the next Splatfest, because it's not only fun but also means I get to keep talking about my Sploon love here <3
I'm also enjoying Overwatch before its sequel launches, consuming it in the process.
I also haven't talked about it here much (at all?), but I've been enjoying Pikmin Bloom a whole heckin' lot, and its Community Day is coming up this weekend. It's a Niantic/Nintendo AR game like Pokémon GO, but it's much more relaxed and the emphasis is on, well, walking! Getting outside! Making the world pretty! I was introduced to it through Day Job but it's become a regular part of my mobile gaming/outside walking experience. Heck, it's part of the reason I've been hiking more! Super cute, super fun. Can't wait to plant flowers 😊
D&D The Weirs
D&D Tomb of Annihilation
Midnight at Pera Palace
Cobra Kai
Saturday is the next session of Blizzard Watch's D&D campaign The Weirs. The group will be fighting an aberration dragon. Then Sunday I will be DMing one of my in-person D&D groups, this one is an modified version of the Tomb of Annihilation campaign, with a bigger focus on the Grung race. I don't know, the group really liked them, that's where they went. The whole undead plague took a backseat.
For TV, there is a really good show from Turkey on Netflix called Midnight at Pera Palace, about time travel, and mystery, and the history of the country. Definitely worth a watch. Also, the fifth season of Cobra Kai came out, and I haven't started that yet, maybe this weekend.
Finally, Saturday morning, I have to join this group at a place called…"the park." Which is outside the house, with grass, and non-air conditioned air, and other live people. I thought they got rid of all that stuff over the past two years, but I guess it's back. Not looking forward to this.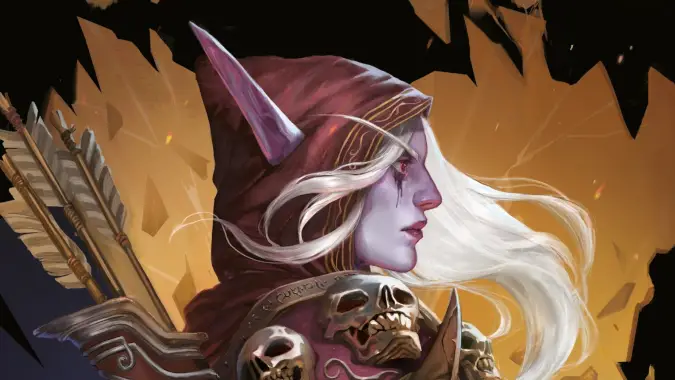 Spirit of the North
Shadowlands
Nona the Ninth
Sylvanas
Spirit of the North is available free on the Epic Games Store this week so even though I already own the game on the Switch and PS4 I'm going to play it again on the PC; if you haven't checked it out you really should as it's a very cute game with impressive graphics.
In WoW news I'm taking a break from Dragonflight in order to work on gearing up my new Paladin since I've decided to main Prot Pally in DF. I may even try some (easy) tanking this weekend!
When not in front of the computer I'll be reading the latest book in the Locked Tomb series, Nona the Ninth. I also finally got a copy of Sylvanas so I'll be reading that in-between all the other stuff.
Hearthstone
Legends of Runeterra
Slay the Spire
I'll be traveling on vacation for the next two weeks, so gaming will be pretty limited for me. I don't expect to play much, but there's always some idle time at airports, hotels, and the like — which is where card games truly shine (for me, at least)! I expect to play some Hearthstone, Legends of Runeterra, and Slay the Spire. Maybe I'll find some time for other games on the Switch as well, but it's a little unlikely.
Switch with my kids
NFL Football
SNAP
Same song, different verse. We're still waiting for my son's copy of Splatoon 3 to show up and playing plenty of Mario Kart. My daughter even joins in on rare occasions. I'm really trying to enjoy this time together as she'll be off to college soon. My professional football team lost as did one of my two fictitious teams. I'm hoping for better results in Week 2, but, thus far, I've been proven wrong on many of my takes for the season. I'm still having a blast with SNAP, and I'm looking forward to all of you joining me when the game goes lives on October 18th!
That's us for this, the middle week of September 2022. Thanks for joining us, and if you have a moment, why not let us know what you're up to? Until next week!