What breakfast food would you add to World of Warcraft? What fun buffs would it give?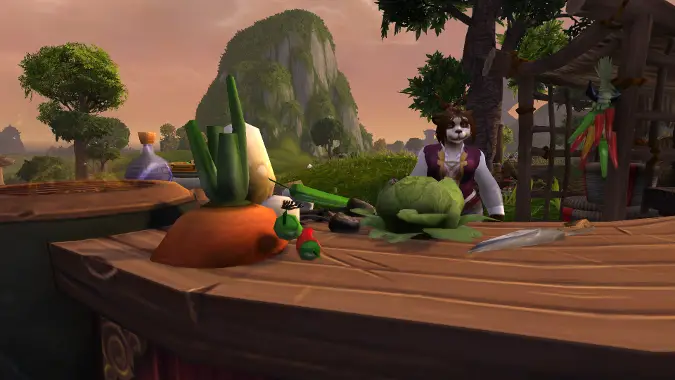 It's dinner time as I write this. But our fearless leader has put out the call for breakfast topics — the first post of the day, bite-sized and guaranteed to get the brain juices flowing for your busy day of adventuring. Know what else you need in the morning? Actual breakfast. And yes, I already hear you asking — "Liz, what the heck does this have to do with World of Warcraft?"
We've seen time-themed buffs in Shadowlands — things like the Torghast power Of Dusk and Dawn and Night Fae's Blessing of the Seasons (yes, I play a Paladin, how did you guess?). The associated buffs change based on resource or casting conditions. But what if the developers added foods that reacted differently based on the (server) time of day? What if you, the player, had an incentive to eat breakfast?
And I'm not talking about Nomi's Legion Bacon. No, no — I'm thinking things like a bowl of porridge eaten in the morning granting you an extended stamina buff. If you eat that food in the evening, maybe it gives you a shorter buff but a higher stamina pool. Boring? Sure, but you can picture the two connected.
And there are so many possibilities across the food spectrum! Think of the miner's coffee that zipped you through the Warlords mine. Imagine you drink a mug of coffee in-game and get a speed boost. Stack 10 mugs of your coffee and get a huge speed boost, followed by a debuff (caffeine crash is vicious, after all). Drink it after nightfall on the server and your rested XP takes a hit.
Am I being totally tongue-in-cheek? Yes. Is this way too close to real life impacting fantasy? Probably. Do I think the devs should do it? Certainly not. Is it still fun to think about? For sure!
Now, you chime in! What breakfast food would you add to WoW? Would if give you a super interesting buff, or something safe and steadfast? Share with us in the comments, and don't forget to eat. It's time to face the day!