WoW
Sep 20, 2022 12:00 pm CT
Dunegorger Kraulok is back from the dead this week along with your chance at a cute alpaca mount
Updated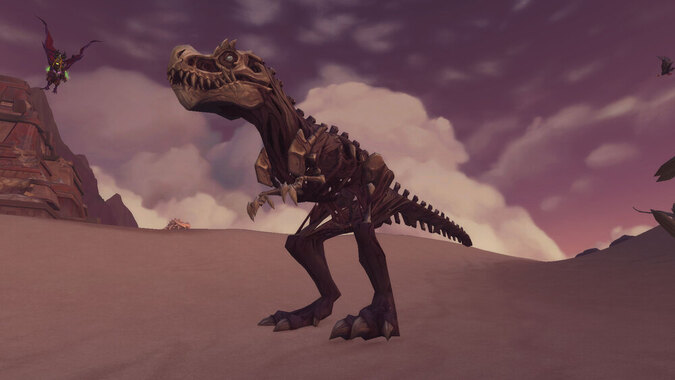 It feels like just six weeks ago Dunegorger Kraulok was stomping around the sands of Vol'dun and terrorizing poor innocent Mollie the Alpaca, but now he's back, and it's your chance to go rescue her! Bring everyone you can to beat up that mean old undead dinosaur. You might just get a shiny new mount out of it.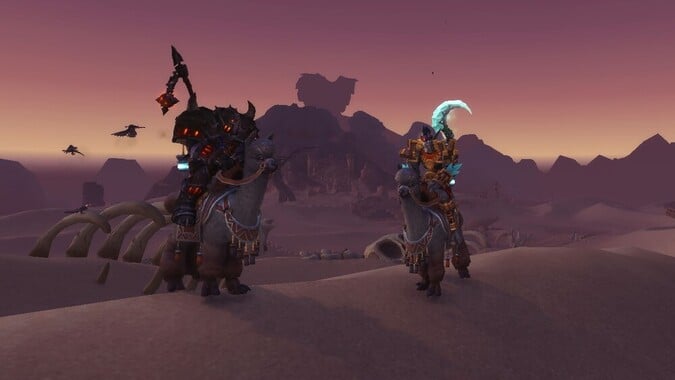 The Alpaca mounts are some of my favorite mounts that Battle for Azeroth added. They've got wonderful animations and ragdoll hilariously when jumping. I want you to get your hands on one of these Alpaca's just so you can see them jump. It's that delightful of an animation. They also do the tiny hops in a circle just like the Dottie mini-pet does.
If you're absolutely dying to get your paws on an Alpaca mount, don't forget that Mollie is only one of the three Alpaca mounts in-game! The other two are available all the time with a little bit of luck and persistence. Who knows, you might even stumble on the Elusive Alpaca on your way to defeat Kraulok.
Dunegorger Kraulok will only drop loot for characters who've reached level 50, so if you don't get the mount this week, you'll have the next five weeks to level up a few more characters to increase your chances.
What are you still doing here?! There are Alpacas that need befriending!
Originally posted August 26, 2020. Updated September 20, 2022.